Event Information
Refund policy
Contact the organizer to request a refund.
Eventbrite's fee is nonrefundable.
Telling Queer Racial Justice Stories in the Twin Cities. Curated by hclou of Voices for Racial Justice, hosted by Telling Queer History.
About this event
Racial Justice Stories with Telling Queer History on December 12th, 2021 from 2-4pm CST.
Zoom link only sent to ticket holders on day of event.
"we do not live single issue lives." - audre lorde
racial justice and queerness are deeply intersectional. join Telling Queer History, Voices for Racial Justice, and a magical group of QTIBIPOC storytellers to explore art, healing, and identity.
This is the second event of our 2021-22 program year exploring the intersections of queer experience and justice!
hclou with Voices for Racial Justice is curating and facilitating this event. Featured storytellers will continue to be announced
All ages, live captioned, ASL interpreted, substance free event, and sliding scale tickets.
Telling Queer History is a nonprofit organization that envisions an intersectional LGBTQ+ community dedicated to authentic conversations that strengthen a sense of belonging, connection, agency, and hope, where all voices are heard, valued, and respected.
Voices for Racial Justice is a movement organization of leaders, organizers and culture workers who envision a world without racism honoring the culture, knowledge, power, and healing of Black, Indigenous, and communities of color. We are committed to building power through collective cultural & healing strategies for racial justice across Minnesota using organizing, leadership training, community policy & research.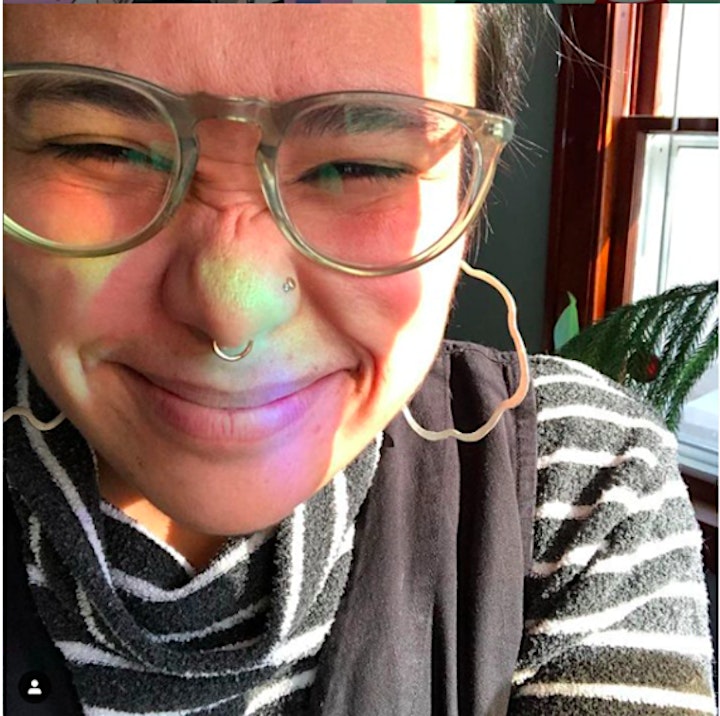 heather lou AKA hclou, Story Curator
Heather (she/her/hers) is from the Torrance and Gardena, California area, the home of the Kizh (keech) peoples. She spent her childhood with her Taishanese grandmother eating persimmons and learning about community through food, storytelling, and a good game of mahjong with the aunties. Heather's more recent work focuses on Asian and Black solidarity and coalition building movements, dismantling anti-Blackness within Asian communities, addressing hxstorical trauma and continued violence against Asian womxn/femmes/elders/youth throughout the COVID pandemic and beyond, and utilizing art as a method of continued intergenerational healing for queer and trans Black, Indigenous, People of Color. Heather finds joy in birdwatching, spending time with loon (her pup), hiking for self-care, playing her ukulele, and spending time with her sister, and chosen family.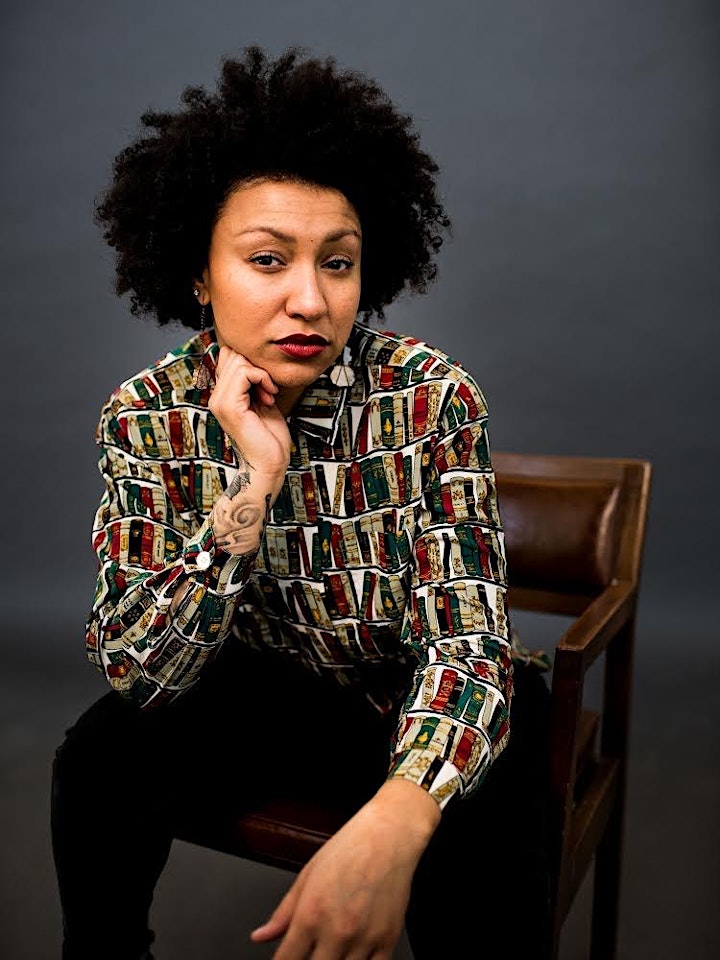 Alissa Paris, Storyteller
Alissa Paris is a mother, teaching artist, and space-maker who identifies as a queer, Black/latine/white, cisgender women living on the stolen lands of the Anishanaaabeg & Dakhóta peoples (Minneapolis, MN). As co-founder of MidWest Mixed, Paris aspires to address the need for increasingly nuanced discussions on intersectional identity formation, and to stay innovative in creative space-making for sometimes messy work. Paris lives in Minneapolis and is peacefully co-parenting her five year old child, Khalil.
Photo credit: Ryan Stopera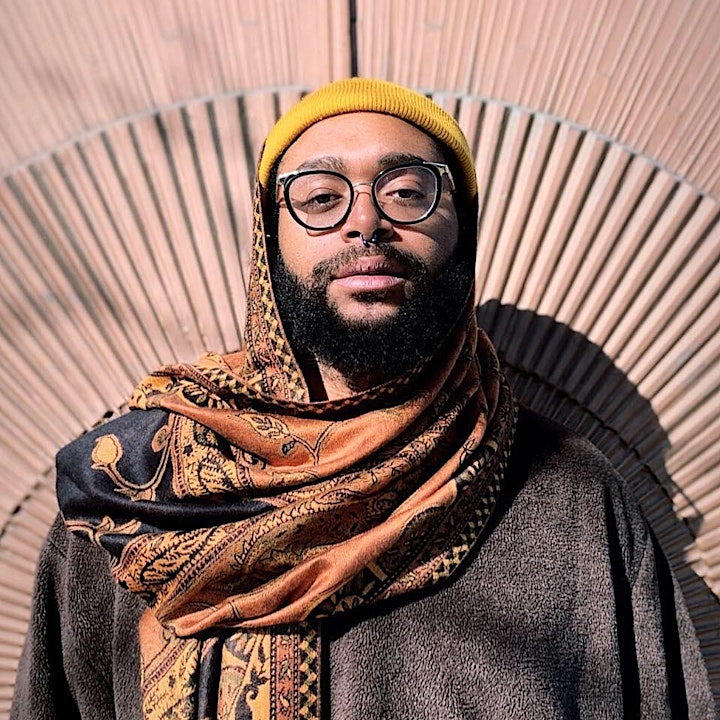 Justin Toliver, Storyteller
Justin Toliver (pronouns: they/them/theirs) is a Black, Queer, and Gender Non-Conforming facilitator, trainer, educator, organizer, and abolitionist who until recently was serving as the Assistant Director of the Gender and Sexuality Center for Queer and Trans Life at the University Minnesota - Twin Cities. Justin is now the Lead Membership and Base-Building Organizer at Black Visions. Black Visions is a Black-led, Queer and Trans centering organization whose mission is to organize powerful, connected Black communities and dismantle systems of violence. Justin completed their Bachelors of Science from Central Michigan University and received their Masters of Arts in Student Affairs Administration in Higher Education from Ball State University. Justin deeply believes in the power of community and approaches all aspects of their work from a human centered, imagination driven, and Black Queer Feminist lens.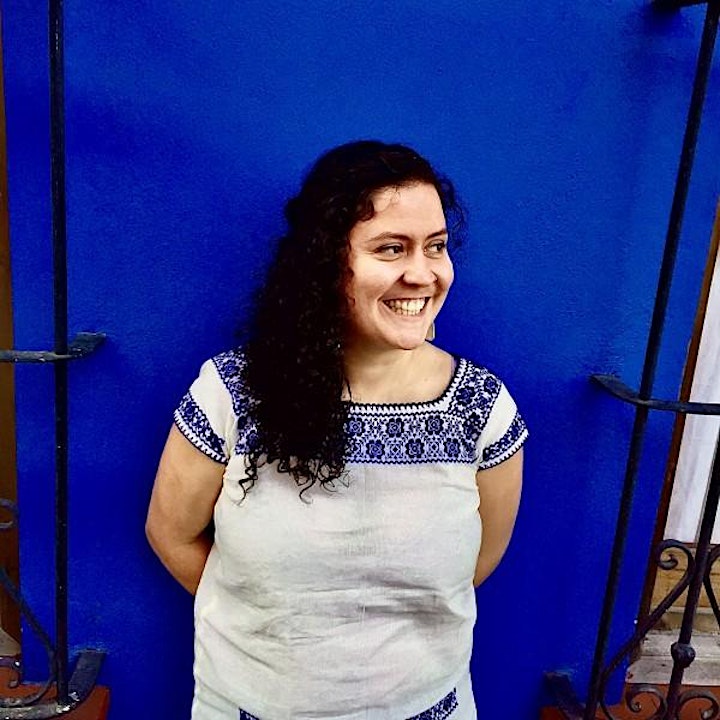 Gabriella Anaïs Deal-Márquez, Storyteller
Gabriella Anaïs (she/her/hers) is an artist and cultural organizer, raised by mountains and ocean in Veracruz, México and later Milwaukee, WI. Her organizing is grounded in cultural strategy drawn from the healing circles of her childhood where she learned what it looks like to root community power in care, storytelling and food. Anaïs is also a writer who creates around the theme of ancestry, memory and home. In 2014 she started Border Voices to create space for performance poets of immigrant and refugee diasporas to use their art as an anchor for our collective healing. She loves spending time near the water, laughing with family and tending to her plants and garden.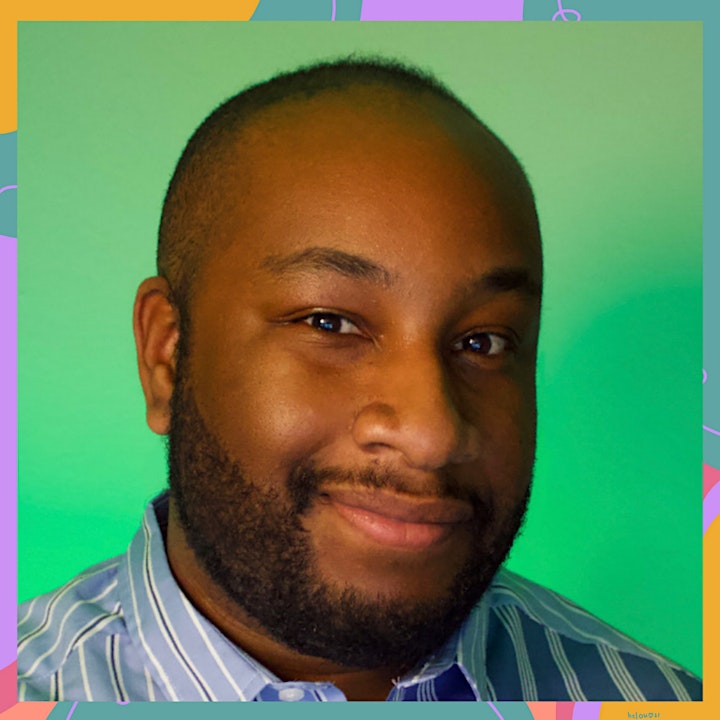 Ricardo Beaird, Storyteller
Ricardo Beaird is a Twin Cities-based theater maker originally from Nashville, Tennessee. Their work is informed by the pursuit of healing through storytelling, the unfinished business of ghosts, digital connection through the internet, and Beyoncé. In addition to performing with Pangea World Theater, Park Square Theatre, Red Eye Theater, and Ten Thousand Things Theater, Beaird is an advisory council member with the queer-led theater collective Lightning Rod and an artist council member for the 2021 Northern Spark arts festival. As a playwright and director, their work includes DOOMSCROLL with MK and Tia!, a play that follows two podcasts hosts as they fall down a rabbit hole of conspiracies involving 5G paranoia, presented at the Guthrie Theatre's Blackness Is Festival; SPOOK, a devised ritual exploring the gifts and curses of Black ancestry created in partnership with Suzanne Cross and Umbrella Collective; and COUNTDOWN!, a dance party at the end of the world that explores weaponized nostalgia, created with Megan Burns through the Red Eye Theater's New Works 4 Weeks Festival. Currently, Ricardo is the Community Development Director at Springboard for the Arts, whose mission is to support artists with the tools to make a living and a life and to steward just, equitable communities.
Date and time
Location
Refund policy
Contact the organizer to request a refund.
Eventbrite's fee is nonrefundable.