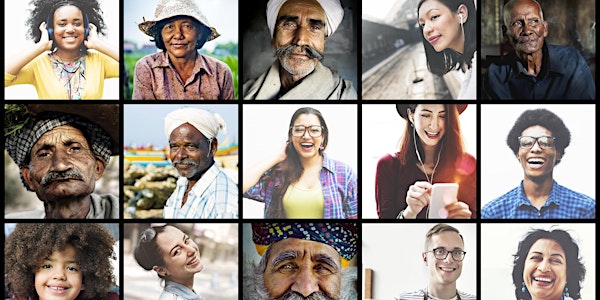 Racial & Intergenerational Trauma: Ethics & Supervision Intensive (12 CEs)
Refund policy
Contact the organizer to request a refund.
Eventbrite's fee is nonrefundable.
2-DAY-INTENSIVE - Culturally-informed clinical intervention & supervision for working with racial and intergenerational trauma: 12 NBCC CEs
About this event
Note: The option to purchase 1-day admission to either day is available.
Using an interactive group format, this 2-Day (12 CEs) INTERACTIVE Intensive will provide theoretical and practical knowledge, as well as hands-on application each day, to prepare clinicians and clinical supervisors to effectively approach ethical, culturally-rooted, and trauma-informed case conceptualization, intervention, and supervision. Counselors, marriage and family therapists, psychologists, and clinical social workers will explore ways to engage in meaningful and therapeutic conversations surrounding race, culture, the intersection of identities, and the dynamics of power, privilege, and oppression that influence the supervision and counseling relationships. Additionally, this intensive will provide clarity on intergenerational and historical trauma, its development within families and communities, and how these can present in the clinical room. The relationship between epigenetics and intergenerational trauma and resilience will be covered as part of clarifying clinical conceptualization and treatment of race-based stress and trauma. The development of antiracist clinical and supervisory lenses needed for doing this work will be discussed within the context of the Cross-Cultural Civility-Mindset Developmental Model developed by Dr. Sonja Sutherland. Instruments for the assessment of micro-aggressive related trauma for clarifying racial trauma presentation will also be introduced. The following ethical codes will be incorporated in the discussion: ACA 2014, APA 2017, AAMFT 2015, NASW 2018.
Friday, 10:30 am - 6:00 pm EST
and
Saturday, 10:30 am - 6:00 pm EST
DAY 1 | Culturally-Informed Clinical Intervention & Supervision (same as previously individually offered workshop Racial & Cultural Diversity Part 1 - Approaching Ethical & Culturally Informed Intervention & Supervision)
10:30 AM - 6:00 PM EST
NBCC Supervision or Ethics Hours: 6
Review seven (7) key components related to the development of cultural humility and culturally competent practice.
Clarify the impact of cultural humility and cultural self-and-other awareness on rapport building and intervention success in the clinical relationship.
Apply the understanding of worldview development and racial identity development to clinical case conceptualization through vignettes.
Discuss ethical considerations for working with culturally diverse clients and supervisees.
Identify key factors in fostering ethical, culturally humble, and clinically helpful conversations around race and diversity in counseling and supervision
Engage in hands-on application through role-play of supervision and counseling sessions.
Clarify the ethical considerations of varying courses of clinical and supervisory action.
DAY 2 | Assessing & Treating Racial & Intergenerational Trauma (same as previously individually offered workshop Racial & Cultural Diversity Part 2 - Working with Intergenerational Trauma)
10:30 AM - 6:00 PM EST
NBCC Core Hours: 6
Describe the differences between intergenerational trauma and historical trauma.
Discuss the development of an antiracist clinical lens through the primary tenants of the Cross-Cultural Civility Mindset Development Model.
Review two instruments that can be used for assessing the impact of microaggressions and race-based trauma in clients.
Identify 3 ways both racial and intergenerational trauma can present in clients.
Describe the role of epigenetics in the presentation of intergenerational trauma and the development of intergenerational resilience.
Practice in-workshop case conceptualization using an intergenerational genogram.
Discuss and apply an understanding of the Cross-Cultural Civility Mindset approach to working with intergenerational trauma through clinical case examples.