Sales Have Ended
Registrations are closed
Thank you for registering for Racial Healing; Brave space for conversations about race. Please review and save this confirmation email from info@therootofus.com, with details about materials needed for the Racial Healing Series and access to the ZOOM Link and Google Doc. No additional notifications will be sent. See you Sunday at 11:30AM (PST) Fernell ~
Event Information
Refund policy
Contact the organizer to request a refund.
Eventbrite's fee is nonrefundable.
Sales Have Ended
Registrations are closed
Thank you for registering for Racial Healing; Brave space for conversations about race. Please review and save this confirmation email from info@therootofus.com, with details about materials needed for the Racial Healing Series and access to the ZOOM Link and Google Doc. No additional notifications will be sent. See you Sunday at 11:30AM (PST) Fernell ~
Racial Healing: Brave space for intentional conversations about race with folks of all races! Join our full 6 week Series of Racial Healing.
About this event

Our purpose . . .
We talk about race all the time. We speak volumes with our silence, unspoken rules and expectations in every way we engage the world. The restrictive codes, along with the permissions of oppression and privilege that uphold the construct of race, racism and systemic racism in America, are hidden in plain sight. When truth is spoken, education occurs and we engage in authentic relationships, white supremacy culture and characteristics that we all participate in, are revealed. Truth, education and authentic relationships expose the injustices, just like a blacklight reveals our surroundings hidden in plain sight, so that we may have a clearer understanding of ourselves and who we are in our world.
Starting a real conversation about race may be difficult, and the conversations we begin will never be concluded, yet we need to be focused on the way we hold conversations with each other as we talk about race. In a post George Floyd world, we need to start the conversation with authenticity and intentionally, centering truth with respect and accountability. Healing race, racism and systemic racism is the only way to restore us to our full humanity.
Racial Healing Circles are a different way of talking about race/ism that is relational, preemptive, and proactive. The circle process taps into both ancient practices and modern processes to create trust and belonging. We strive to listen to each other, learn from and with each other which brings liberation and healing - together.
For together we hurt each other; doesn't it make sense to heal together too?
Join us for intentional conversations about . . .
Can We Talk? Holding Space and Opening the Race/ism Conversation
Who Are You? Historicizing our Racial History, Identities and Intersectionalities
TikTok Teaching! The Master Narrative, CRT and the LIES Between US?
Selfie Stereotypes! Bias, Privilege, Microaggressions, Whiteness & Internal Racism
White Rage - Silence, White fatigue, The Greenbook, Tulsa, The Color of Law to Black Lives Matter.
Racial Healing, Racial Reconciliation and Reparations; Adjusting Actions & Attitudes
. . . and everything else we need to talk about!
Circle Keeper - Fernell Miller and Fran Davidson
Zoom link provided upon registration.
In the spirit of micro-reparations for slavery, racism, and the displacement of indigenous people, we offer admission to this Racial Healing Series by donation for Black, Indigenous and other People Of Color. BIPOC may choose any amount they are willing and able to offer to this series and ongoing education, as we don't presume any particular class status or financial situation.
We believe in the enormous power of Circle Work to aid in the ongoing process of healing ourselves, our communities, and beyond. We want the work to be accessible to all, especially those who have been disadvantaged to benefit the privileged. There is BIPOC admission available on our ticketing platform if you would like to register under these terms. If you are a white-passing person, it may be relevant for you to read this link before choosing this option https://everydayfeminism.com/2017/08/light-skinned-poc-spaces/
We realize that this policy is merely a gesture towards reparations, and are open to feedback about how this policy can change and evolve over time. We are listening, and are committed to learning. Contact us at info@therootofus.com
The Root Of Us
Providing children, youth, mentors and community members opportunities to grow their knowledge of self, knowledge of historical and contemporary inequities, and acquire the tools, skills and strategies necessary for building more equitable and inclusive communities one root at a time.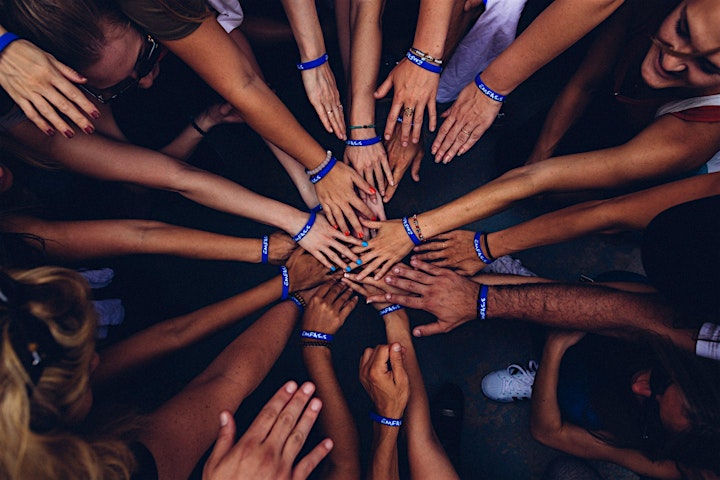 Date and time
Location
Refund policy
Contact the organizer to request a refund.
Eventbrite's fee is nonrefundable.
Organizer of Racial Healing Circle: Brave space for conversations about race.