Our book selection is White Rage by Carol Anderson. We'll meet virtually every two weeks from April 29 to June 24.
About this event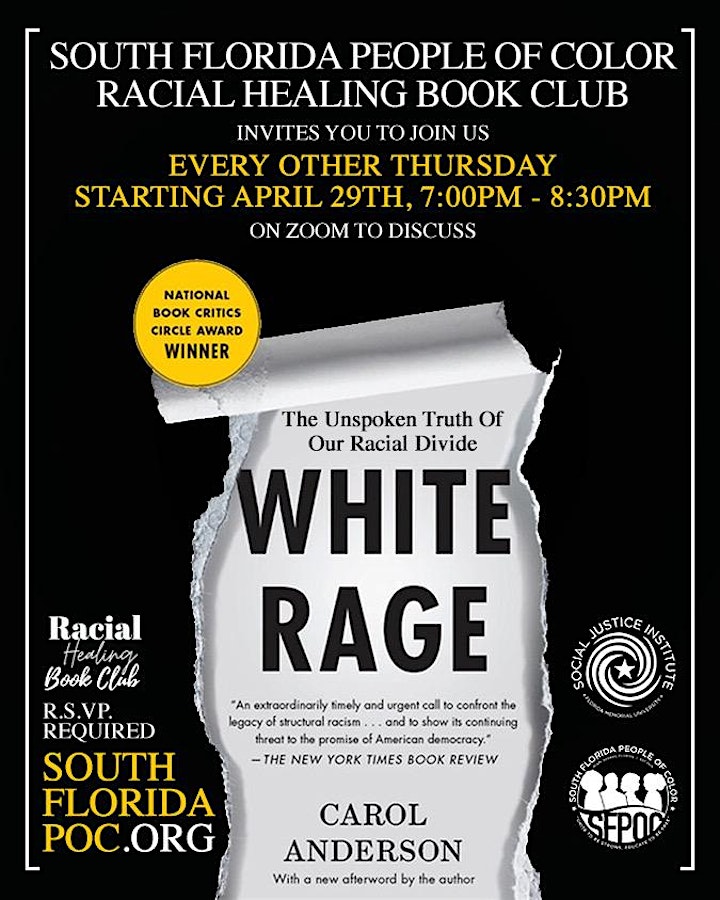 "White rage is not about visible violence, but rather it works its way through the courts, the legislatures, and a range of government bureaucracies. It wreaks havoc subtly, almost imperceptibly. Too imperceptibly, certainly, for a nation consistently drawn to the spectacular—to what it can see. It's not the Klan. White rage doesn't have to wear sheets, burn crosses, or take to the streets. Working the halls of power, it can achieve its ends far more effectively, far more destructively."
― Carol Anderson, White Rage: The Unspoken Truth of Our Racial Divide
South Florida People of Color is pleased to announce the Spring, 2021 edition of our Racial Healing Book Club. It's the place where we talk about race. We are grateful for the work of the FMU Social Justice Institute* and their partnership in co-sponsoring this spring reading.
Each step we take towards learning, reflecting, saying something and being courageous adds up to racial healing. This work isn't easy, and we can't do it all alone. We can support each other's efforts, and find space together for learning, growing, challenging and healing.
Meetings are every two weeks, on Thursday from 7:00-8:30 PM EST.
We will meet 5 times to discuss White Rage: The Unspoken Truth of Our Racial Divide.
Apr 29: Chapter 1
May 13: Chapter 2
May 27: Chapter 3
June 10: Chapter 4
June 24: Chapter 5
Register here and you will get access to the Zoom link to attend all of the Racial Healing Book Club meetings.
Support a Black-owned bookseller! Order from Pyramid Books in Boynton Beach, FL or Mahogany Books in Washington, DC.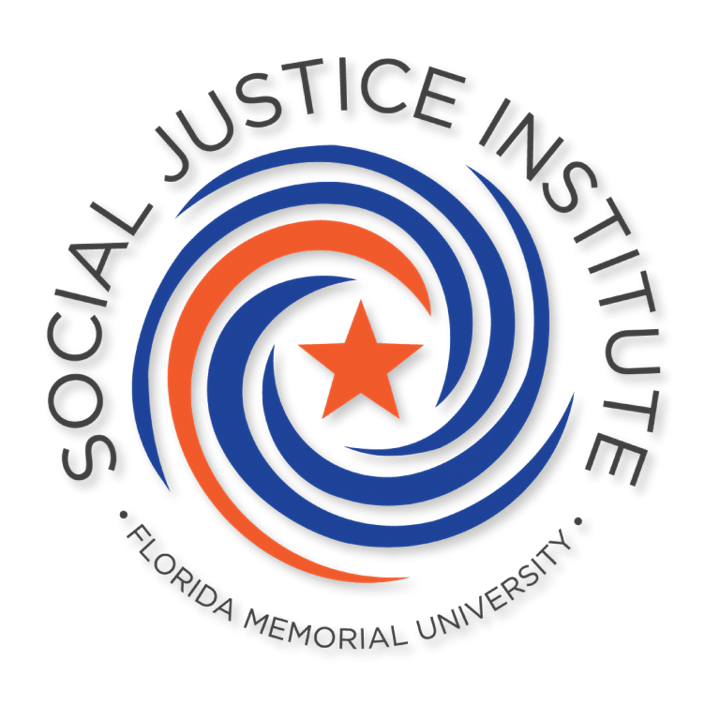 *Founded in 2020, the FMU Social Justice Institute is research institute and solutions-focused think-tank examining issues at the intersection of racial disparities and injustice in Miami-Dade County and the state of Florida. The purpose of the FMU Social Justice Institute is to serve as a resource for creating and facilitating tangible reforms in order to achieve a more just and fair society.
FMU Social Justice Institute is a co-sponsor of our Spring, 2021 Book Club. White Rage was a recent book selection of the South Florida Social Justice Common Read.