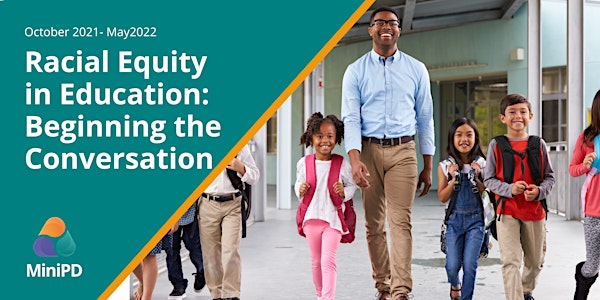 Racial Equity in Education: Beginning the Conversation
Join a virtual cohort with global educators to explore the topic of racial equity in education.
Refund Policy
Contact the organizer to request a refund.
About this event
In this monthly group, we will get together to collaborate, learn about, and discuss racial equity and diversity in schools. Each month's session will focus on a particular topic and will include both information and opportunities for interaction. Monica Belton, along with MiniPD, will share their expertise and facilitate the dialogue each month as the cohort learns, shares, and grows together.
Why Attend?
Here is what 2020-2021 cohort participants had to say!
"If you're new to DEI or anti-racist education, this is a fantastic way to gain historical insights and practical resources to use in the classroom. It's also a helpful way to connect with other educators to share ideas." -Kellee Webb, Director of College Guidance, The Gunston School, Maryland
"This PLC provided an opportunity to learn and collaborate with educators from all over the world. I really enjoyed being able to learn from the facilitator based on her expertise and experience and then also have space to learn together in school groups. This really felt like a true professional learning community and I would highly recommend this to anyone looking to further their commitment and develop practices for creating a more racially inclusive environment in their school." -Ashley Black, Director of IB Programmes and DEI, Escuela Bilingual Internacional, California
"I learned so much from this course, from definitions to action plans! The presenter is amazing and I would attend anything else that she would be presenting!" -Jennifer de Lima, Teacher, St. Thomas More Catholic School, North Carolina
"This PLC has been great for connecting with other educators, learning more about equity and sharing experiences." -Tiwana Merritt, Service Learning Coordinator and T&L Coach, American International School of Johannesburg, South Africa
Who should attend?
This event is for teachers and leaders who want to learn more about racism, how it affects our students, and anti-racist strategies and practices that can be used at your school. This will provide you with the opportunity to connect with a community of educators and gain practical ideas.
Interested in attending? Share this justification letter with your school administrators!
*Please note that the topics may shift based on the needs and interests of the cohort.
If you already have experience doing this work, please join our event Racial Equity in Education: Deepening the Conversation.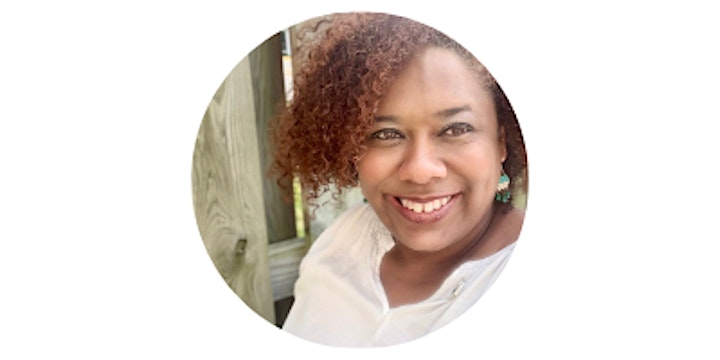 Presented by: Monica Belton
Monica Belton received her Master's Degree in Social Work from Arizona State University and has been working with children and families for nineteen years. She has been a social worker with several organizations in North Carolina, Georgia, Arizona, and Virginia. Monica is also a Certified Trauma Professional in Education. Ms. Belton is an advocate and activist for equity, social justice, and mental health awareness. She serves as a board member of PBS Newshour Extra and has been featured on topics involving mental health and suicide prevention. Monica is also the founder of the non-profit organization, Resilient Experiences for Children Exposed to Trauma, R.E.C.E.T., which works to strengthen supports for young people who have been impacted by adverse childhood experiences. Ms. Belton believes that the hope we have for individual healing is dependent on a change of universal mindsets.
Cost to Attend
$129 per person or $400 for 4 people
If you are a Title I school or receive Title I funds for your school, you can receive special pricing. Please email events@fariaedu.com for more information.