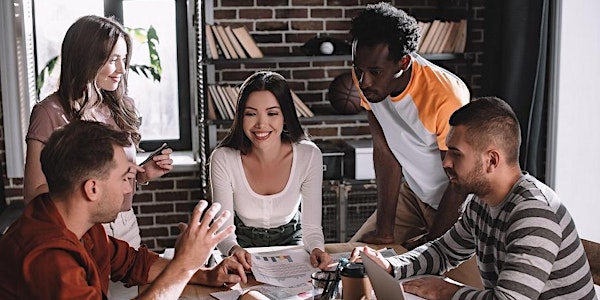 Racial & Cultural Diversity 1: Approaching Ethical & Culturally-Informed In
Event Information
Refund policy
Refunds up to 7 days before event
Eventbrite's fee is nonrefundable.
Culturally-informed clinical intervention and supervision that considers race, culture, privilege, & oppression. NBCC Clock Hours: 6
About this event
Counselors, marriage and family therapists, psychologists, and clinical social workers are more and more likely to encounter clients from culturally diverse backgrounds. Research tells us as well, that culturally diverse racial and ethnic populations in the U.S. suffer disproportionally from mental health disparities, and that one much-needed intervention is culturally competent mental health care. Moreover, the ongoing realities of interpersonal and structural racial injustice, and the resulting race-based trauma must be clearly understood in order to work effectively with racially marginalized individuals.
These realities, and the ACA 2014 Code of Ethics, demand that clinicians be prepared to effectively meet the mental health needs of diverse individuals. However, clearly understanding how to apply a multicultural perspective in assessment and clinical practice can be difficult to conceptualize.  Simultaneously, supervisors are tasked with ensuring their own culturally competent engagement within the supervision relationship and assisting their supervisees in understanding how to shape the parallel culturally competent engagement that should occur between supervisees and their clients.
Using an interactive group format, this workshop focuses on ways counselors and supervisors can effectively approach ethical, culturally-rooted, and trauma-informed case conceptualization, intervention, and supervision. Participants will explore ways to engage in meaningful and therapeutic conversations surrounding race, culture, the intersection of identities, and the dynamics of power, privilege, and oppression that influence the supervision and counseling relationships. Clinical teams are encouraged to attend together.
Level of Audience: Intermediate, Advanced
 Approved by LPCA GA for  6 CORE hours, 6 ETHICS hours   
NBCC Clock Hours: 6
Learning Objectives
Review the seven (7) key components related to the development of cultural humility and culturally competent practice.
Clarify the impact of cultural humility and cultural self-and-other awareness on rapport building and intervention success in the clinical relationship.
Apply the understanding of worldview development and racial identity development to clinical case conceptualization through vignettes.
Discuss ethical considerations for working with culturally diverse clients and supervisees.
Identify key factors in fostering ethical, culturally humble, and clinically helpful conversations around race and diversity in counseling and supervision
Engage in hands-on application through role-play of supervision and counseling sessions.
Clarify the ethical considerations of varying courses of clinical and supervisory action.
Schedule for the Day
8:30 - 10:00 am - Session 1
10:00 - 10:15 am - Break
10:15 - 12:00 pm - Session 2
12:00 - 1:00 pm - Lunch
1:00 - 2:30 pm - Session 4
2:30 - 2:45 pm - Break
2:45 - 4:00 pm - Session 4

Location
Refund policy
Refunds up to 7 days before event
Eventbrite's fee is nonrefundable.