Sales Have Ended
Registrations are closed
We look forward to connecting with you on August 25th at 12 PM PDT!
Sales Have Ended
Registrations are closed
We look forward to connecting with you on August 25th at 12 PM PDT!
Racial Bias, An Origin Story: Stereotypes & Bias
About this event
The Afara Collective is pleased to bring you an engaging conversation designed to empower your practice of anti-racism.
Racial Bias, An Origin Story will be held on Wednesday, September 22nd, and will center around the topic of Stereotypes, Reality, and Impact.
You will leave our conversation with:
Foundational practices for examining our own biases
Practices for interrupting biases & stereotypes
Tools for moving through pain points & having hard conversations
The session will be facilitated by our instructor Kimberly MacLean. Kimberly has been at the forefront of thought leadership about how to combine the best practices of teaching with the benefits of interactive inquiry-based learning, agile thinking, diversity equity inclusion, belonging, and communication for over 25 years.
She has impacted the culture at some of the world's largest companies around the world & supported the most amazing leaders to step into their power. She specializes in creating safe spaces that encourage a growth mindset, good risk-taking, and listening with curiosity.
Her clients have included Google, UCSF Hospital, Kenneth Rainin Foundation, KQED, SAP, Salesforce, Slack, Adobe, Genetech, WomenTechmakers, and more. She is currently partnering with the Association of State and Territorial Health Officials and the University of Pittsburgh School of Medicine on a course called "Health Equity for People with Disabilities" addressing policy, intersectionality, and actionable steps for those in leadership positions to create change.
_____________________________________________________________________________________
Show your support for anti-racist work by donating to The Afara Collective Crowdfunding Campaign.
The Afara Collective is designed for anyone interested in improving their understanding of their own racial biases and blind spots, and more importantly, learning how they can take personal action to become the change they want to see in the world.
We lead from a multicultural voice, one that understands racism is the responsibility of all communities to address and work through. Only together can we free ourselves from the misperceptions and distrust we have of one another.
Our approach is one that blends personal growth and anti-racism work - one we call "Human Potential Education". We believe that macro-level societal and cultural change can only be achieved through micro-level individual commitment.
The Afara Collective's goal is to make anti-racism a daily practice by delivering accessible, diverse educational programs and creating a community that empowers, encourages, and initiates action. We are established as a nonprofit organization in the state of California with pending 501c3 status.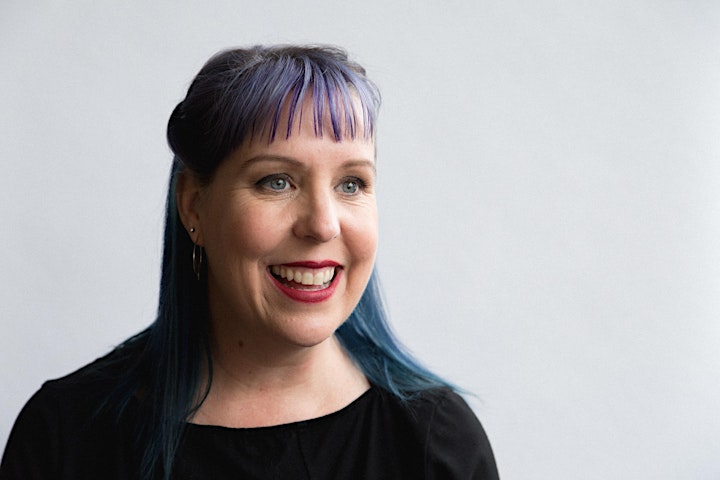 Kimberly MacLean, M.Ed.
Organizer of Racial Bias, An Origin Story: Stereotypes, Reality, and Impact