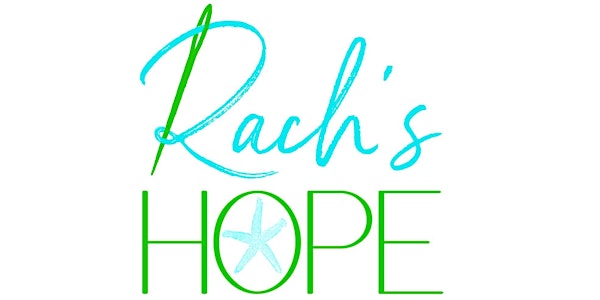 Rach's Hope Kickoff!
When and where
Location
Penfield Pavilion 323 Fairfield Beach Road Fairfield, CT 06824
Description
On March 2nd, the day after what would have been Rachel's 22nd birthday, we will gather in her honor and kick off Rach's Hope! Please join us to celebrate Rachel's life at the party she would have planned herself (so the bar is high). The night will include: finger foods and tacos by Bodega Bites, a Tito's Handmade Vodka Bar, great live music, and views of the beach. There will also be both silent and live auctions and a few other fun surprises.
Attire: Pajama Chic (Pajama Bottoms - Chic Top)
Let's honor Rachel by wearing a good pair of PJ bottoms (bonus points to anyone who rocks a signature pair of Rachel's Rags) and a Rachel-approved top.
(This is a 21 and over event.)
About Rach's Hope:
Families helping families weather the storm of critical illness
Rach's Hope was established to honor the life of Rachel Hope Doran. The fund will provide families with emotional and financial supports to help them navigate life's complexities during and after the time when their child is in an Intensive Care Unit for a prolonged illness. Supports include:
Housing accommodations
Transportation to and from the hospital and outpatient appointments
Access to mental health professionals
Therapies not covered by insurance
Meals including gift cards to Uber Eats and Seamless
Childcare and respite care during and after ICU stays
Advocates to assist with hospital bills and health insurance communication
Therapy dog visits
Funding for wellness expenses
Our Story:
Rachel Hope Doran, a vibrant and healthy 21 year-old, should be in the final stretch of her senior year at Cornell University, but an exceedingly rare reaction to a common medication took her life. Rachel, a 2015 Staples High School graduate, was well known in her communities as a trusted friend, promising scholar and talented fashion designer and cook. Her love and passion were far reaching and profound. Rachel was a Fashion Design Major with a Minor in Business at Cornell and was interning in New York City over the summer of 2018 when Stevens-Johnson Syndrome (SJS) and Toxic Epidermal Necrolysis Syndrome (TENS), rare reactions to common medications, struck her without warning. She passed away on August 17th, 2018 after a 35-day battle with the diseases.
Rachel's battle was excruciating and hard fought. Rachel endured severe burns to 80% of her body and was treated at Bridgeport Hospital's Connecticut Burn Center for two weeks before being transferred to New York-Presbyterian/Columbia University Medical Center for the treatment of Acute Respiratory Distress Syndrome (ARDS), an associated life-threatening condition. Rachel lived her final days in the ICU on ECMO, a highly specialized lung protocol, and dialysis while her family and loved ones sat constant vigil by her side. These days were fraught with exhaustion, hope, and love. Her parents seldom left the hospital. Rachel's younger sister was waiting at their home, an hour away, for her sister and parents to return. Everything in their lives was put on hold. There was no way to rest while Rachel suffered. It was difficult to think of anything else. Even the simplest logistics like meals or showers were secondary to Rachel's comfort and medical care.
Six months after Rachel's loss, the grief is as pervasive and painful as ever, but part of the Doran's healing process is to create something that carries on Rachel's memory. Rach's Hope was founded to address the challenges Rachel's family faced during and after Rachel's intensive and extended stay in the hospital. The Dorans were fortunate to have a widespread support system that helped them navigate the day to day needs of their family, but other families may not be as fortunate. From the logistics of hospital and hotel stays to managing bills to providing counseling resources, Rach's Hope will provide other families with the emotional and financial resources they need to weather the storm of their child's Intensive Care stay so that they can strive to move forward and find a new normal.

Rach's Hope, Inc. is a Connecticut nonprofit corporation in the process of applying for 501(c)(3) status.