Sales Have Ended
Registrations are closed
Looking to register for the replay? If it's been less than one week since this program aired, email support@nyadventureclub.com with your name, email address, and the webinar replay you're interested in viewing. We'll then send along an invoice, and once paid, you'll get access to the replay for the remaining time.
Sales Have Ended
Registrations are closed
Looking to register for the replay? If it's been less than one week since this program aired, email support@nyadventureclub.com with your name, email address, and the webinar replay you're interested in viewing. We'll then send along an invoice, and once paid, you'll get access to the replay for the remaining time.
Can't make it live? Register and get access to the full replay for one week! New York Adventure Club | www.AdventureClub.com
About this event
While many of us have heard the timeless compositions of Sergei Vasilievich Rachmaninoff in American movie classics like Shine, Groundhog Day, and Somewhere in Time, who exactly was this world-renown composer of the late 19th / early 20th-century? What made his music capture the essence of the "Russian Soul?" And why did he flee Russia to the United States at the height of the Spanish Flu pandemic in 1918? It's time to explore the miraculous life story and works of one of the greatest composers of all time, with an exclusive listen to his monumental piano solo performed by one of today's best pianists.
Join New York Adventure Club as we explore the life and musical legacy of Steinway Artist Sergei Vasilievich Rachmaninoff (1873-1943), one of the last great pianist–composers in a grand tradition stretching back to the Gilded Age.
Led by Steinway Artist Hsing-ay Hsu, this historical and musical journey teeming with exclusive piano demos, performances, and light-hearted trivia will include:
A deep dive into the heart-wrenching story of Russian-born nobleman Sergei Vasilievich Rachmaninoff, and how he overcame his depression to rise to greater musical success
Rachmaninoff's move as a political refugee to New York City through a historical lens, which he and the mass of Europe's musician refugees transformed from a place of manufacturing to a global cultural center
A discussion around Rachmaninoff's unique Romanticist musical style, which was full of nostalgia, resilience, and incredible imagination
A live listening demonstration using Hsing-ay's Conscious Listening™ techniques, a step-by-step demonstration for a richer listening experience
A private Hi-Def video performance by Hsing-ay Hsu featuring excerpts from "Variations on a Theme by Chopin Op.22" and "Prelude in G Major"
Afterward, we'll have a Q&A with Hsing-ay — any and all questions about Sergei Vasilievich Rachmaninoff are welcomed and encouraged!
Can't make it live? Don't worry, you'll have access to the full replay for one week!
See you there, virtually!
*Immediately upon registering, you will receive a separate, automated email containing the link to join this webinar
**For the best possible viewing experience, please ensure you're using the latest version of your internet browser — Google Chrome is the most compatible. Exact technical requirements and a webinar user guide will be shared in the automated confirmation email upon registration.
***A full replay of the experience will be available to all registered guests for up to a week
About Hsing-ay Hsu
Since her stage debut at age 4, Steinway Artist Hsing-ay Hsu ("Sing-I Shoo") has been performing at such venues as Carnegie Hall, Kennedy Center, Lincoln Center NYC, and in Europe & Asia. International prizewinner, concert producer, teacher/educator, studio owner, adjudicator, she hosts a YouTube channel and Café webinars to help music- lovers process life through music. Born in Beijing, Ms. Hsu trained at Juilliard, Yale University, Aspen, Ravinia, and Tanglewood. She is currently on the summer faculty of Rocky Ridge and Chautauqua Institute Special Courses adult programs, and was a faculty member at the University of Colorado for fourteen years before recently returning to New York. Bio at hsingayhsu.com.
Testimonials
"I have watched numerous webinars over the last year and can honestly say this is the best one yet. It was so well-paced, well organized, informative, instructional and entertaining. The slide presentation, the musical examples, the performances, the narrative were all exemplary." -Catherine
"I liked the combination of performance and narration. The presenter played a work of Rachmaninoff that I had not heard before." -Donna
"Amazing piano playing and history" -Maggie
"It was a plus to hear such beautiful playing. I loved to see the performance spaces, the Steinway floral explosion, and the personal connection Hsingayhsu has with Rachmaninov." -Michele
"Great performances and interesting information" -Cynthia
"Lovely music, very well played. The lecture portion was just the right amount of information." -Carol Jean
"The history and the playing were excellent. And that was one classy piano!" -Philip
"I liked when the speaker demonstrated various topics on the piano. I also liked her quizzes and how she counted on the piano using an octave! Her performances were a treat." -Marcia
"The presenter, the content, the music...all excellent" -Ron
"Outstanding! this will definitely be one I'll watch a few more times via the replay to soak up as much of her info as I can. Plus, beautiful playing!" -Michele
"The presenter was excellent and I enjoyed her piano performances as well as the historical material she presented about Rachmaninoff's life." -Wendy
"Very different than other programs and very rewarding. But then I love classical music and have actually played some Rachmaninoff (but not necessarily well.)" -Lee
"I liked the lecturer's extensive knowledge, and her excellent selection of photos." -Harold
Disclaimer
By attending a New York Adventure Club experience, you accept our terms of service.
Categories: Virtual, Art & Entertainment
Organizer of 'Rachmaninoff: Piano's Golden Age Composer' Webinar w/ Steinway Artist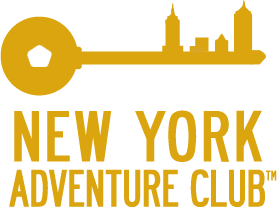 NEW YORK ADVENTURE CLUB
Unlock Your City
We give you insider access to the city's best-kept secrets. But we're so much more than a tour company.
WHO WE ARE

We are a community-driven club that curates the most unique experiences in town, with a focus on history and storytelling. We show you a city you never knew existed, and offer a community you can't live without.
You won't find our special-access tours and exclusive events anywhere else. Think after-hours tours of New York City's most celebrated spaces, themed parties in unexpected locations, and weekend excursions to incredible destinations. All of our events end with social hangouts so you can meet people who love exploring as much as you do.
THE 'CLUB' IN NEW YORK ADVENTURE CLUB

Our current community is more than 23,000 members strong and includes everyone from recent NYC transplants to lifelong residents. Whatever borough you're from (or city or country, for that matter), we'll make it easy for you to take full advantage of the unique places and great people this city has to offer.  
WHERE WE GO
To ensure a one-of-a-kind experience each and every time, we handpick events and outings specifically for the New York Adventure Club community. Recent events include:
* An after-hours tour of New York City Hall
* Special access into some of New York's most coveted private social clubs, including the Explorers Club and National Arts Club
* Petting baby kangaroos, holding sloths, and feeding leopards at Staten Island Zoo

* An NYPD Precinct tour, including a meet-and-greet with detectives and Emergency Service Unit crew members
* A tour of the Polish Consulate led by the Consul General and Vice Consul General of Poland

* A special-access tour of Brookhaven National Laboratory and its Relativistic Heavy Ion Collider (RHIC)
* A Halloween party in a historic gothic crypt, complete with a five-piece brass band
Subscribe with our newsletter to get the inside scoop on the city's most interesting events: http://eepurl.com/1cnVH
Unlock Your City with New York Adventure Club