Description
20 June, 8:00 PM @DiMenna Center, New York,
Irreverence Group Music
proudly
presents Soprano
Rachel Hippert
's
New York premier
of
Julian De La Chica
's work:
Experimentelle und unbestimmte Lieder Op. 9
. This will be the first performance in the USA after its
world premier
in Colombia in 2017 and after the
album's release
also in 2017. In the second part of the concert, Ms. Rachel Hippert and Mezzo Soprano
Hannah Kramer
will also premier De La Chica's latest ouevre
Gowanus
a duet based on original poems by
Susan Campos-Fonseca
.
Unique and rare production
at the
DiMenna Center
, New York City's only acoustically-optimized space dedicated to classical music.
+ Info, artists, videos, links, Pls check HERE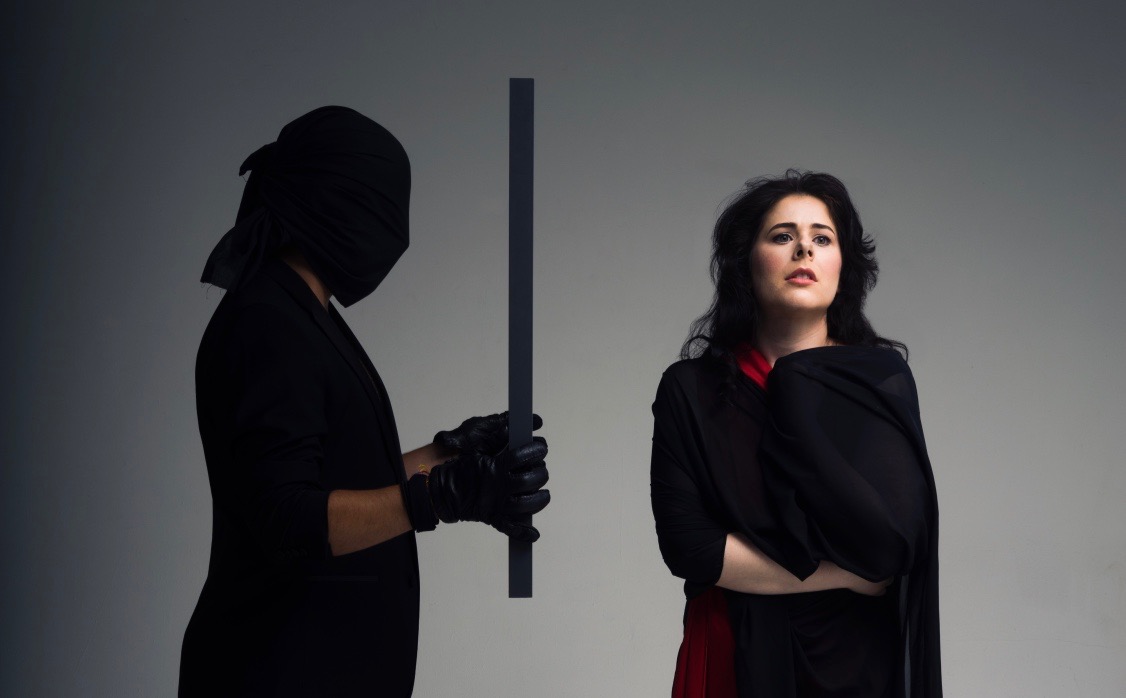 7:30 pm - Doors open

8:00 pm - Concert

$25 & $40 in-advance; $30 & $45 at the door

---
"We live in a world where silence has been lost. We live in the constant search for social acceptance, and our universe revolves around social networks. "How can we talk about what is happening today in the world, if we do not know what is happening within us?" The song cycle Experimentelle und unbestimmte Lieder Op. 9 (Experiential and Indeterminate Songs, Op. 9) is a call to silence, to the exploration of our inner processes, and to the search for fullness." — Julián De La Chica



Concept

Soprano Rachel Hippert is charged with personifying the wanderer who, after going through her dark night, confronts herself with being aware of her process of evolution. The wanderer is faced with continuing her journey, while her past and future question her. The wanderer can get stuck, watching the glories of the past, or she can decide with authority to continue her way. "I want to save my past that once was the present. I want to save the memories of the future."

Music
Composer Julián De La Chica has always showed a great interest in spiritual themes. Authors like Teresa de Ávila, Ignacio de Loyola, Juan de la Cruz, Réginald Garrigou-Lagrange, among others, have been a point of reference in the musical evolution of this minimalist composer. Mr. de la Chica affirms that without a conscious spiritual structure, daily life becomes a dark and iniquitous labyrinth. "It is important to work consistently on self-knowledge" - he advises. The composer makes reference to the importance of daily internal work and clarifies that it's not a religious issue, but a way of survival: " It doesn't matter if you are Catholic, Muslim, Orthodox, Buddhist, or if you simply believe in nothing. The important thing is to do the work with serious observation and determination.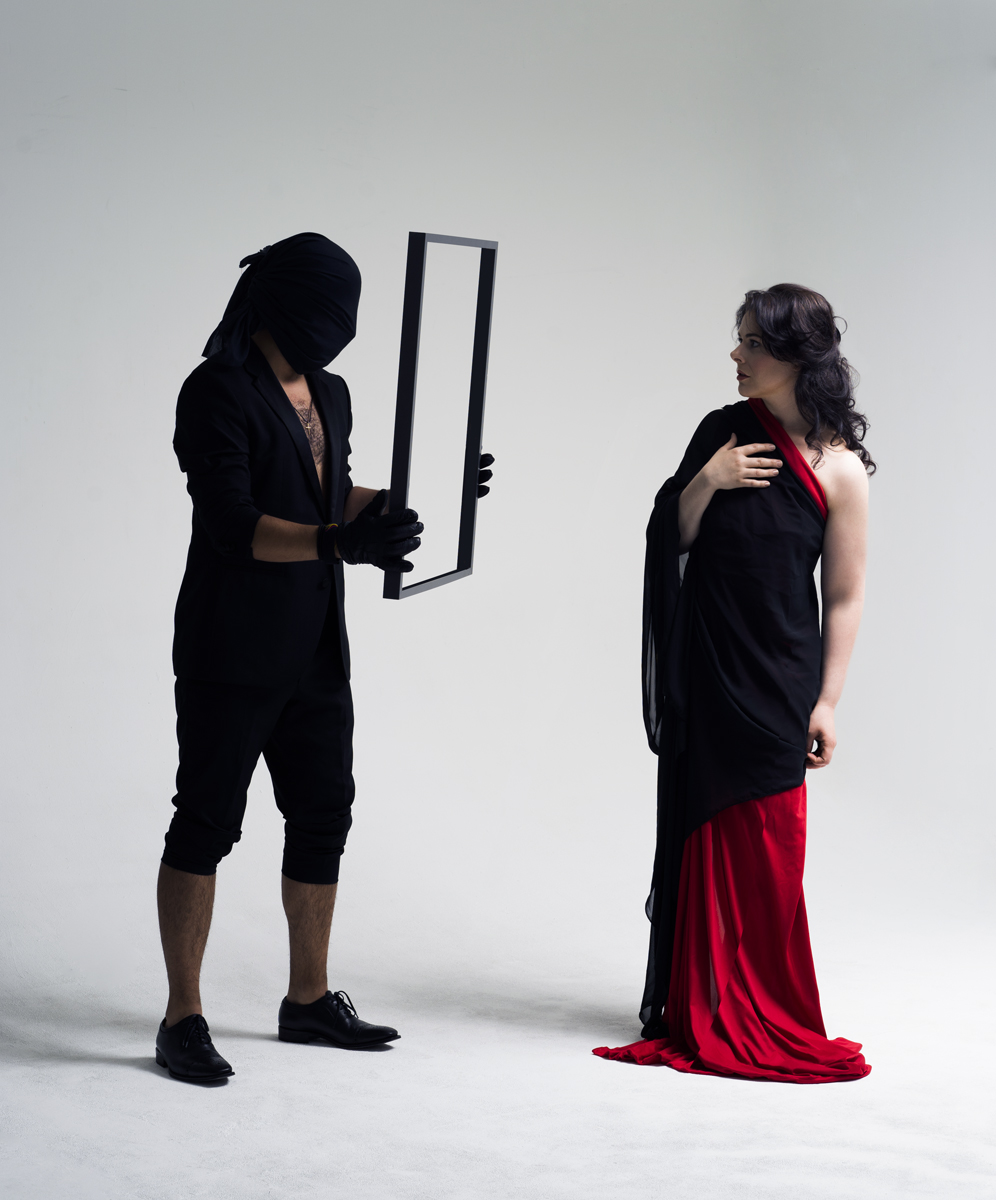 Program
Experimentelle und unbestimmte Lieder op. 9 (*)

- Präludium: (Aufruf) Gesegnete Dunkelheit
- Schweigen
- Unvollkommenheit
- Freiheit
- Bescheidenheit
- Dunkle Nacht
- Reinigung
Intermission

- Diskurs
- Bewusstsein
- Barmherzigkeit
- Erfüllung
- Epilog: Wir sind tot


Rachel Hippert (Soprano)
Julián de la Chica (Piano & Synth)

Gowanus, Poems by Susan Campos - Fonseca (**)
- No. 2
- No. 3
- No. 4
- No. 5
- No. 6
- No. 7
- No. 9



Rachel Hippert (Soprano)


Hanna (Mezzo Soprano)


Julián de la Chica

(Piano & Synth)

(*) NY Premier
(**) World Premier

Program notes:
Rachel Hippert weaves an ontological experience with her voice. The soprano understands the underlying magma underneath the Gregorian tradition, mantra, and Lieder at the conceptual level. Her work is rigorous, contained and subtle.The dissonance between her voice and the sculptural piano and synthesizer can materialize flashes of something seen for only a moment.
How does Julián De La Chica materialize the question of "being" in sound? Through text and music as sound material: the choice of the German tongue as a philosophic language; in its sonority, the reference to the tradition of Lieder, a form where word and sound construct a system of meanings in search of the essential. Materializing it through sound, the works achieve this "concentration" of the essential, guided by the question of the "being."
Susan Campos Fonseca, PhD
Musicologist and composer
---
Refund Policy & Terms of Service: IGM does not issue refunds or exchanges for ticket purchases. All sales are final. No refunds will be processed for unused tickets or for patrons who are denied entry due to not having valid identification for will call pickup or admittance to an age restricted event. Events are subject to change in date, time, reserved seat location or scheduled act at anytime. In the case of an event cancellation, refunds will be provided via the method of payment originally used. Resale of any ticket at a price greater than the original ticket price is absolutely prohibited. We have the right to revoke or reclaim possession of any tickets from the buyer who violates such restrictions.