About this Event
Enjoy a digitally interactive book launch and fundraiser for the silent, unsung warriors in all of our families - Caregivers! There are 43 million unpaid caregivers in the US alone who need to be emotionally, psychologically, financially, spiritually and relationally cared for as they care for our ill and most vulnerable.
Racheal will unveil a new non-profit she has started, the Ruth&Isaac Project; to support caregivers as she once was as they deal with the unspoken toll of care giving.
Come celebrate and tangibly support Caregivers locally and at large while enjoying live entertainment, food, drinks, dancing and have Racheal sign your copy of Hold Me 'Til My River Jordan, the Caregiver, the Widow and the Groomer. Purchase and Sign a second copy for a unknown caregiver! Secure your tickets fast, seats at this venue are limited!
Can't make it? Pre-order 2 or more copies and give a gift a caregiver can relate to!
Pre-Order Hold Me 'til my River Jordan (500 copies linitial offering)
Get To Know Racheal, Request Racheal to Speak and Do A Book Signing In Your Area
Catch Racheal at Other Book Signings, Q?s: Email HearRachealSpeak@gmail.com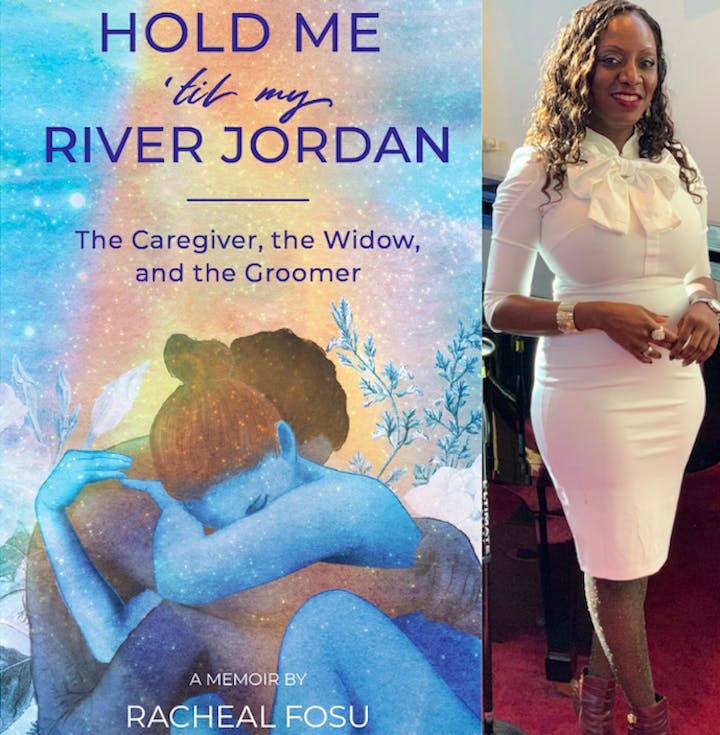 In Hold Me 'til my River Jordan, Racheal struggles with finding her footing as a caregiver as the journey threatens to break her at every bend. She tries to bring a sense of normalcy to her family while caring for her ill husband and young sons who are aged 9 and 5 at the time. Watch A Video Below To Get A Peek of What Is To Come at the Book Launch :