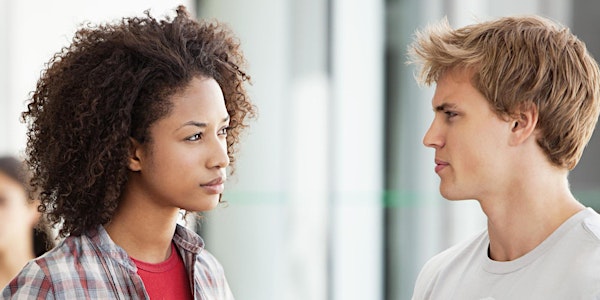 RACE TOGETHER uncover/reflect/unite
Race and Racism are issues we all would like to understand better. Join us on a journey to understand how we got here and what we can do.
When and where
Date and time
July 13, 2020 · 4pm - August 3, 2020 · 6pm PDT
About this event

4-Part Weekly Series
Mondays - July 13 -through- August 3, 2020
7:00pm - 9:00pm
Location:  Zoom virtual platform
Race and Racism are issues most of us would like to understand more but may not know where to begin. This 4-part weekly series will shed light on historical and social context leading to our current racial situation. We will look at how we got here; what disconnects and unites us; and most importantly, how we can be part of a more racially equitable solution.  
Race Together is an engaging and informative series facilitated by a dynamic team of presenters. Sessions will include media screenings, guided discussions, moments of reflection, impactful activities and resources all in the environment of sharing and discovery.  Our virtual sessions are in real-time and allow participants to get to know each other and the facilitators as we embark on this journey together. Mark your calendar for all 4 meetings as each session varies in content and progressively builds on information as we go. This content is geared to English speaking participants ages 14 years and older.
Monday, July 13 / Monday, July 20 / Monday, July 27 / Monday, August 3
Register today!  Please contact us at RaceTogetherSeries@gmail.com with any questions.
Comments from former participants:
"Impactful, great time, would attend again"
"Eye opening, informative, makes me want more! Excellent"
"This was a very moving experience..."  
"Good and credible references and resources"  
"Very insightful and informative."
"This series has helped me to look at things differently and has given me a fresh perspective on life."  
"...I will continue to learn."  
"...the knowledge I have gained is so important."
"...very interested in staying connected."  
"... gave me much self-reflection."  
"The series has definitely made me keenly aware of the times and situations that I could have/should have re-acted differently."  
"Made me think."  
"...very informative."  
"Educational - Inspiring - Real"
About the organizer
Race Together is made up of a dynamic team of presenters who are passionate about creating better racial understanding among all members in our communities. We are committed to bringing a professional and impactul program. Our personal experiences, education, challenges and connections have prepared us to bring these important discussions to our community. Our desire is to leave everyone we encounter with a deeper understanding of and more thoughtful connection to the concepts of race and racism in the United States which will inspire engagement in a collective dismantling of systemic racism.
OUR TEAM
Wendy McConnell
Kiala Felder
Chuck Collier
Ashley Beatty
Sheila Brock
Rev. Milferd Brock