Race to the Movies screening of "42": An unflinching conversation on race +...
Description
Monday, April 15: "42"
In a biographical telling of Jackie Robinson who wore jersey #42 throughout his Major League career, the film 42 tells the story of the first black baseball player in the MLB. The film follows Robinson facing racism nearly every step of the way from being denied restroom access at a gas station, to his teammates siging a petition refusing to play with him because of his skin color, to team managers making racial remarks mid-game. Through it all, Jackie Robinson has become one of the best known baseball players in history. Rated PG-13 for thematic elements including language. Watch the trailer here.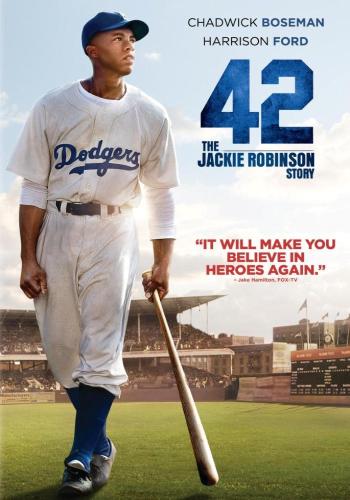 ---
There is no charge to attend Race to the Movies. Everyone is welcome, but registration is required to reserve your seat (and space is limited). Concession will be open, but we suggest you grab dinner first. Bonus points for bringing a friend who doesn't look or think like you do. (Bonus points, unfortunately, have no cash value but do make you feel warm and fuzzy...because the world needs more friends who don't look or think alike.)
Race to the Movies is part of The Village Square's ongoing Created Equal series, offered in partnership with Leon County and through the support of the John S. Knight Foundation and the Community Foundation of North Florida. It's our hope that movies can open hearts, then open real dialogue across divides in our community.