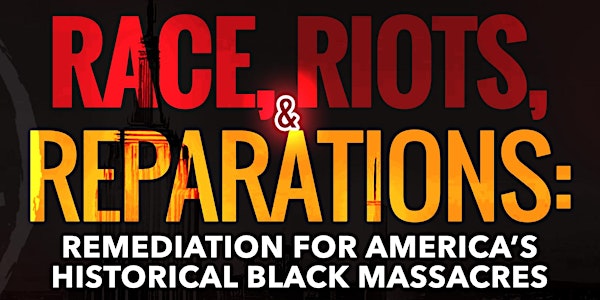 Race, Riots, and Reparations
A VIRTUAL conference exploring reparations for Black Americans beyond slavery.
About this event
The Black Massacre Project invites you to our first annual conference, Race, Riots, & Reparations: Remediation for America's Historical Black Massacres, on Saturday, January 8, 2022.
Join us as we virtually convene one of the first national conferences to explore reparations for Black Americans beyond the slave trade. Through this conference, The Black Massacre Project pulls together nationally known scholars, lawyers, activists, policymakers, and massacre descendants to
increase awareness around America's history of black massacres and other state sanctioned violence against Black communities,
discuss the existing tools and emerging practices to preserve artifacts and evidence related to race massacres and violence,
examine a legal and legislative strategies for a path forward for reparations for historical race massacres.
Featured Speakers.
Gregory Black, Rosewood Heritage Foundation Inc.
Nia Clark, "Dreams of Black Wall Street"
Saidah Nash Carter, Bright Insights Global (BIG)
Lurie Daniels Favors, Esq., Lurie Daniels Favors show
Ryan Haygood, New Jersey Institute for Social Justice
Dreisen Heath, Human Rights Watch
Missy Janczewski Jones, Mississippi College
Anthony A. Lee, UCLA
Dr. Jeffrey L. Littlejohn, Lynching in Texas Project
Judge Carlos Moore, National Bar Association
Robin Rue Simmons, FirstRepair
Demario Solomon-Simmons, Justice for Greenwood
Denise Ward-Brown, Washington University in St. Louis
Wendel White, Stockton University
Conference Sponsors.
National Bar Association
Garden State Bar Association
The National Coalition of Blacks for Reparations in America (N'COBRA)
BankBlackUSA
For more information on sponsorships and partnerships, please email the team at info@blackmassacreproject.org.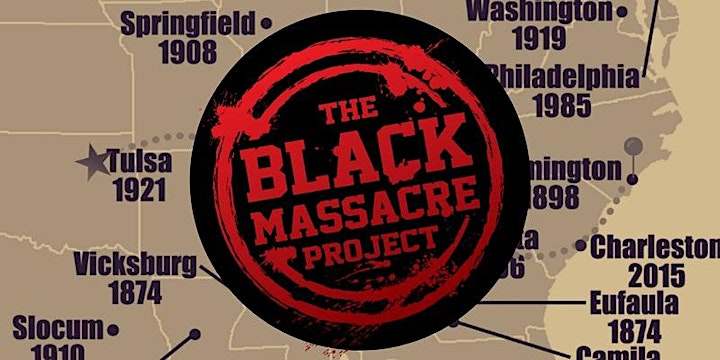 About The Black Massacre Project.
The Black Massacre Project is an independent public research and social justice initiative that explores historical race massacres perpetrated against black communities in the United States. Our goal is to tell these important stories and explore the impact of historical racial violence against Black Americans and their communities today.