Description
In the 21st century, there is a clear divide between the haves and the have nots. Something as simple as your zip code can determine your economic, educational, professional and social trajectory. Being on the right or wrong side of the fence, be it literal or figurative, can have a momentous effect on your future.
Join WHYY, our partners, the Christina Cultural Arts Center and the Metropolitan Wilmington Urban League, and corporate and community leaders for a lively discussion on how everyone can be part of the solution.
Doors open for this event at 5:30 p.m.
This event will be recorded to be televised at a later time.
PANELISTS:
Rev. Dr. Malcolm T. Byrd, Panel Host, Pres., NewCORE
Tony Allen, Ph.D., Chairman, Wilmington Education Improvement Commission
Charlie Copeland, Former DE GOP Chairman, Businessman
Ashley Biden,

MSW, Executive Dir., Delaware Center for Justice

Joe Madison,

"The Black Eagle," Talk Show Host, Sirius XM Urban View

Min. Rachel B. Livingston, Social Justice Advocate
PRESENTED IN PARTNERSHIP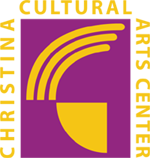 FAQ
How can I contact the organizer with any questions?
Contact the WHYY, Delaware Studio: 302-657-8383 or email us at delawarenews@whyy.org.