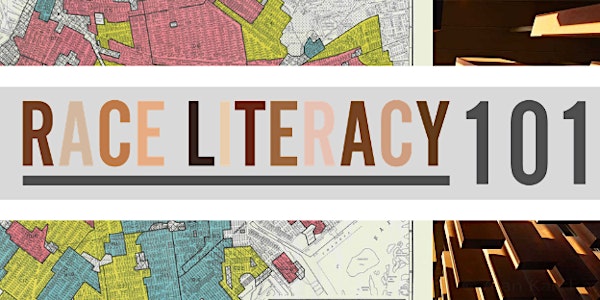 Race Literacy 101 Virtual Class Cohort 5
Race Literacy 101 helps attendees to better understand the history of racial ideology and structural racism and the implications for faith.
Refund Policy
Contact the organizer to request a refund.
Eventbrite's fee is nonrefundable.
About this event

Little Lights is hosting Race Literacy 101 virtually using Zoom.
Those who register will receive a private Zoom link before the first class. For additional questions, please email raceliteracy@littlelights.org.
This is a 12 session study and discussion group that will meet together weekly to learn and discuss authentically and thoughtfully on the issue of race and racism in an honest yet grace-filled environment. The class includes education on the history of the ideology of race, some scripture study, and times for discussion and dialogue. There will be times of personal sharing, facilitated small group discussion, and classroom style learning using slides and multimedia.
We will be viewing Race: Power of an Illusion video series (PBS), as well as other materials to learn more about the history and the "science" of race to better educate attendees on what this thing called "race" actually is. The class also seeks to be part of the solution in not only educating people on the issue, but also bringing hope to an issue that has caused so much pain, tension, and division.
The class includes these three guest speakers: Mark Charles (author of Unsettling Truths), Dr. Ida Jones (author of The Heart of the Race Problem: the Life of Kelly Miller), and Daniel Hill (pastor and author of White Awake).
A donation to the host organization Little Lights, a nonprofit ministry that empowers underserved children, youth, and families living in public housing in DC is appreciated.
If you think you will miss more than 2 classes, it is recommended to take the class during a different cycle.
The class takes place on 12 consecutive Thursday evenings from April 22nd to July 8th.
To make the class accessible, the minimum donation to register is $1. The suggested donation is $150, but we invite attendees to pay what they are able. We do not want finances to be an obstacle for taking the class. Your donation supports Little Lights, the host of this class, which serves underserved youth and families living in public housing in DC. More information about Little Lights, go to our website: www.littlelights.org.