Race Karting Experience Corporate - Wine Country Destination
Description
Race Karting Experience
This half-day program explores the fundamentals of kart racing, from racing lines, braking methods, and acceleration, to cornering forces and vehicle balance. After each track session on our purpose-built International Karting Course, drivers will receive expert coaching from our professional instructors in order to lock in what they have learned behind the wheel. This course uses racing karts which are capable of speeds in excess of 60 mph.
Frequently Asked Questions
1. What if I crash? Am I liable for the cost of repairs?
You are responsible for crash damage of up to $600 PER INCIDENT.
2. Do I need my driver's license to race one of your racing karts?
No, a license is not required. In fact, our racing school is open to drivers 13 years and older. Please check with a racing consultant if you want to drive, but don't meet the normal age requirement.
3. What if it rains?
We run the program rain or shine. The karts are well equipped to handle performance driving in wet conditions with rain tires. Of course, in the case of unsafe levels of rain, the program is subject to cancellation. Cancellation Policy
4. Can I bring my own equipment?
Yes, but your driving suit needs to be at least a single layer karting suit rated for abrasion resistance, and your helmet must meet current Snell approval.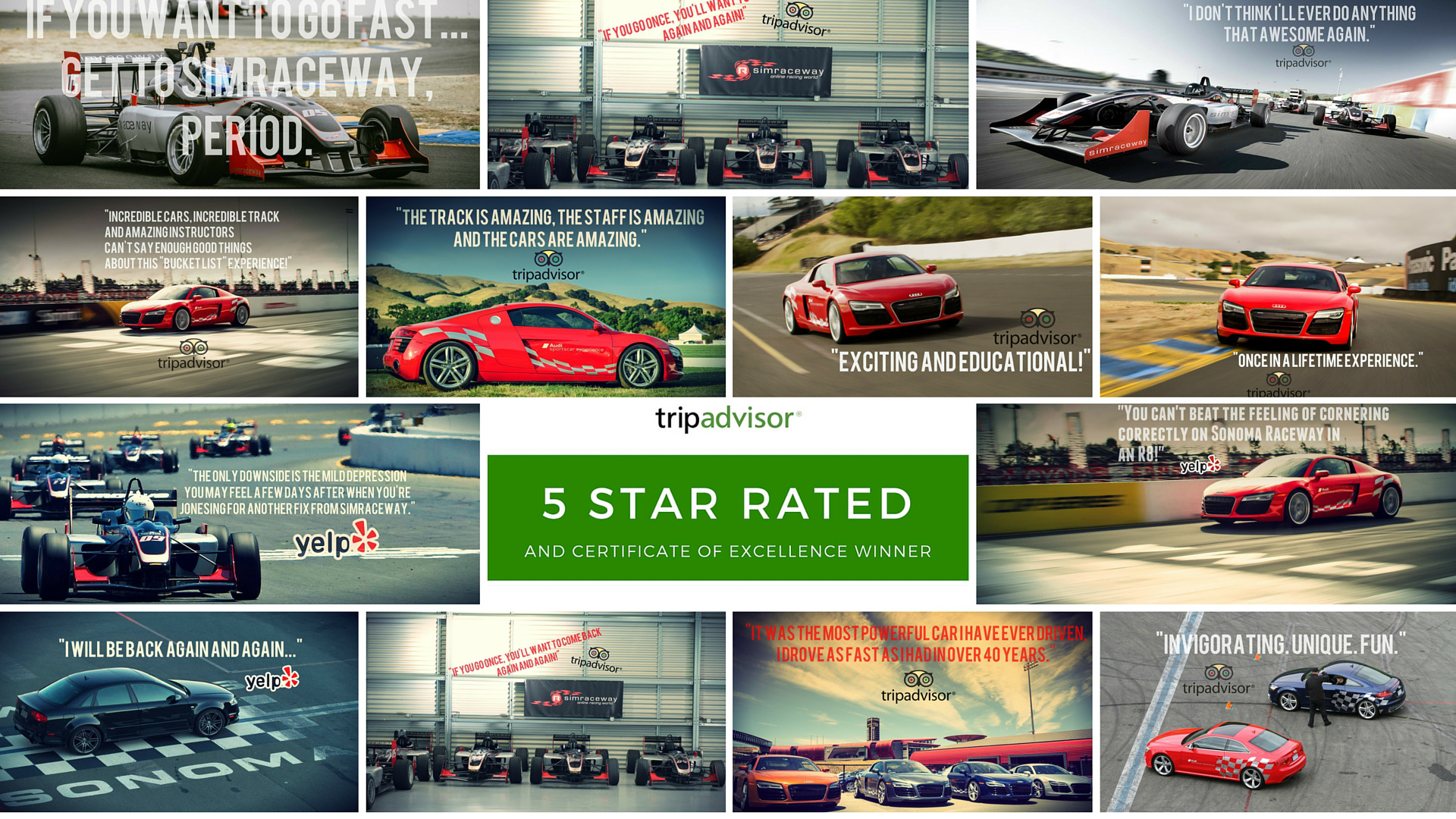 "I don't think I'll ever do anything that awesome again."
"If you want to go fast…get to Simraceway. Period."
"If you do this once, you'll want to comeback again and again!"
"The only downside is the mild depression you may feel a few days after when you're jonesing for another fix from Simraceway."