Description
Join us on Sunday, December 31 at 11:45PM for Race Into the New Year & the Chinese Lantern Light Festival!

http://onlineraceresults.com/race/view_race.php?race_id=62456#racetop
On-line registration is closed but you can register in person at RunnersWorld Tulsa, 3920 S. Peoria, on Friday and Saturday from 10AM -6PM or at the event starting at 10:00PM

Race Into the New Year 5K is the "BEST" running New Years party around and this year we are so excited to be partnered up with the Chinese Lantern Light Festival. Your race entry will get you one free ticket into the Festival for the New Years Eve date. You have to check out the spectacular event that you will get to attend.
Visit their web-site for more information...
http://lanternlightfestival.com/

https://www.facebook.com/events/157558578318577/?active_tab=about
This years event will go back to River West Festival Park at 2100 S. Jackson, Tulsa.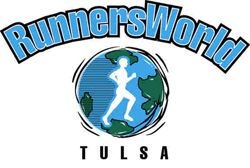 Celebrate with a 5K running/walking chip-timed race that starts at 11:45PM and allows most runners to run from one year to the next!
One Mile fun run starts at 11:00 PM
Have you been thinking about your New Year's Resolutions? Why not end 2017 and kick off the 2018 season by running into the New Year with RunnersWorld Tulsa.
This is a healthy, fun, safe, and family oriented way to ring in the New Year. Going into it's eleventh year, we anticipate an even bigger crowd to come and enjoy this festive holiday celebration. There will be party hats and noisemakers given out at the event to help ring in the New Year. Enjoy music provided by A-1 Entertainment, champagne on the course, and a Grand Finale of fireworks at the stroke of midnight! Runners will not go home hungry as there will be a plenteous supply of food and drink after the "Race" to include black-eyed peas, cornbread, cookies and other delectable treats. Be sure to don your crazy party attire and join hundreds of other runners to participate in one of Tulsa's funnest 5k's...Race Into the New Year
Chip timed 5K.
One Mile Fun run.
Fireworks at the stroke of midnight to ring in the new year.
Champagne and Beer.
Music.
Black-eyed peas and other delectable treats.
This years event benefits Wildheart Farm Sanctuary!
Funnest New Years Running Party around
Big 3" finishers medal for 5K runners!
Walk in registration and packet pick-up is available from Friday, December 29 at 10:00AM through Sunday, December 31st at 2:00PM at RunnersWorld Tulsa. 3920 S. Peoria.
You may also pick up your pre-registered packet or register for the event Sunday, Dec 31st starting at 10:00PM until 11:40PM at 21st & South Jackson, River West Festival Park. Others are allowed to pick up your packet for you.
There is ample parking at RiverWest Festival in the main parking lot. There is also an over-flow lot across the street. It is a night-time race and will be a little dark in some areas. You are allowed to wear a headlamp if you have one.
The start/finish line is the same location at River West Park. The 5K will do an out and back around the River between West and east side and you will be able to see the fireworks from most areas on the course at the stroke of midnight! Champagne and a water stop will be located midway on the 5K. Finishers medals will be handed out at the 5K finish line. There will be party hats and horns on the tables inside the tent to help you ring in the New Year! Snacks, blackeyed peas and cornbread will be provided after the race to help you kick off 2017.
Note: The race course is a measured and certified 5K but last year we had to change the course at the very last minute because of a large piece of machinery that was blocking the route and it was probably a little long due to not being able to measure it accurately. We apologise for this slight inconvenience but things sometimes happen beyond our control. We look forward to seeing you back out there this year!