Race Across Morocco 1 Mile, 5K, 10K, 13.1, 26.2–Worcestor
Description
Race Across Morocco 1 Mile, 5K, 10K, 13.1, 26.2
*THIS IS A VIRTUAL RACE!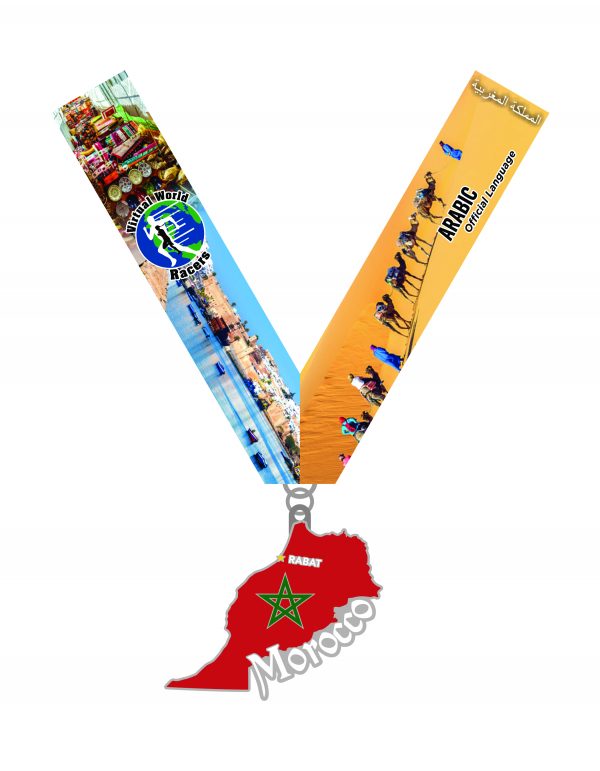 Complete this race anytime in April 2020! You choose the distance you want to complete: 1 Mile, 5K, 10K, 13.1 miles (half marathon) or 26.2 miles(full marathon). By the way, we are donating 10% of each and every race registration for Virtual World Racers to Pencils of Promise, an incredible organization! They build schools to ensure that their students have access to a quality learning environment. So far they've been able to build 363 schools since 2009. Our goal is to donate $35,000 which is the amount it takes to build one school. So let's race around the world and build schools along the way!
*All of our Virtual World Racers country medals are 2.5 inches, which makes them a little smaller than our regular race medals and gives you more room to collect them all!
WHAT IS A VIRTUAL RACE? A virtual race is a race that can be run (or walked) from any location you choose. You can run, jog, or walk on the road, on the trail, on the treadmill, at the gym or on the track (or even at another race). You get to run your own race, at your own pace, and time it yourself. And your medal will be shipped directly to you. Complete a virtual 5K, 10K, half marathon and more!