Rabbit in the Moon -LIVE- Warehouse Experience - w/ WORTHY (DirtyBird)
Description
If you missed out on getting your tickets for Rabbit in the Moon on Oct 7th, we have other options. Please contact us at WHIRLINGDERVISHVIP@GMAIL.COM to find out about our Limited Table Service which includes TICKETS for you and your friends, and a comfy seating area so you can rest your feet and take it all in. Also selling out fast so don't wait...
RABBIT IN THE MOON - LIVE (Hallucination / Thumper) and WORTHY (DirtyBird / Anabatic)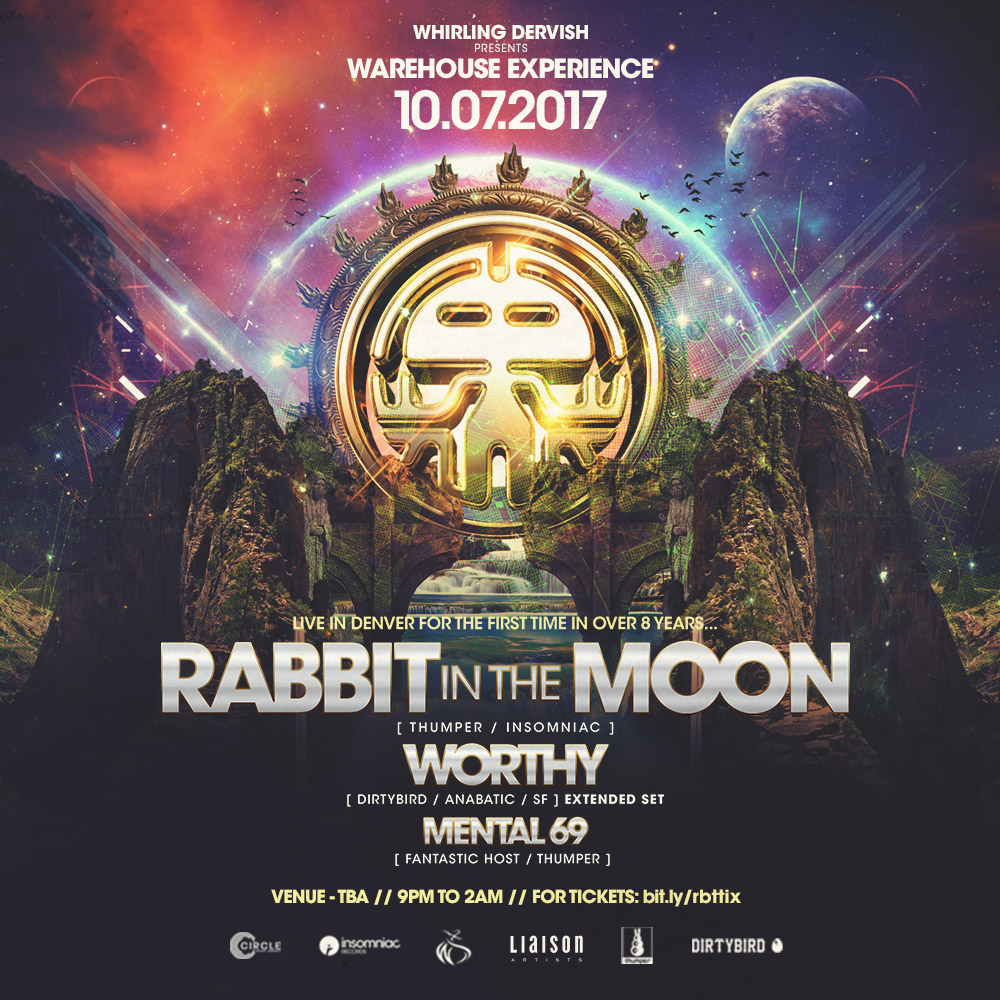 Bunny and David Christophere return to Denver for the first time in over 8 years. Their music and performances are timeless. But Rabbit in the Moon is reborn with new music and reworks of your favorites.
Experience their moving theatrical show in an intimate, non-festival environment!
Special Support DJ's :
WORTHY - (DirtyBird and Anabatic Records) - Worthy, along with Claude Von Stroke and Justin and Christian Martin, is one of the four founding fathers of the Dirtybird party. Worthy's breakout track, Irst Te, released on the Dirtybird label in 2007, quickly established his notoriety as a producer. With other bangers like Shy Look, Tric Trac (co-produced with Eats Everything) and the recently release track, Dip, Worthy has been rocking the "Dirtybird" sound for nearly a decade now.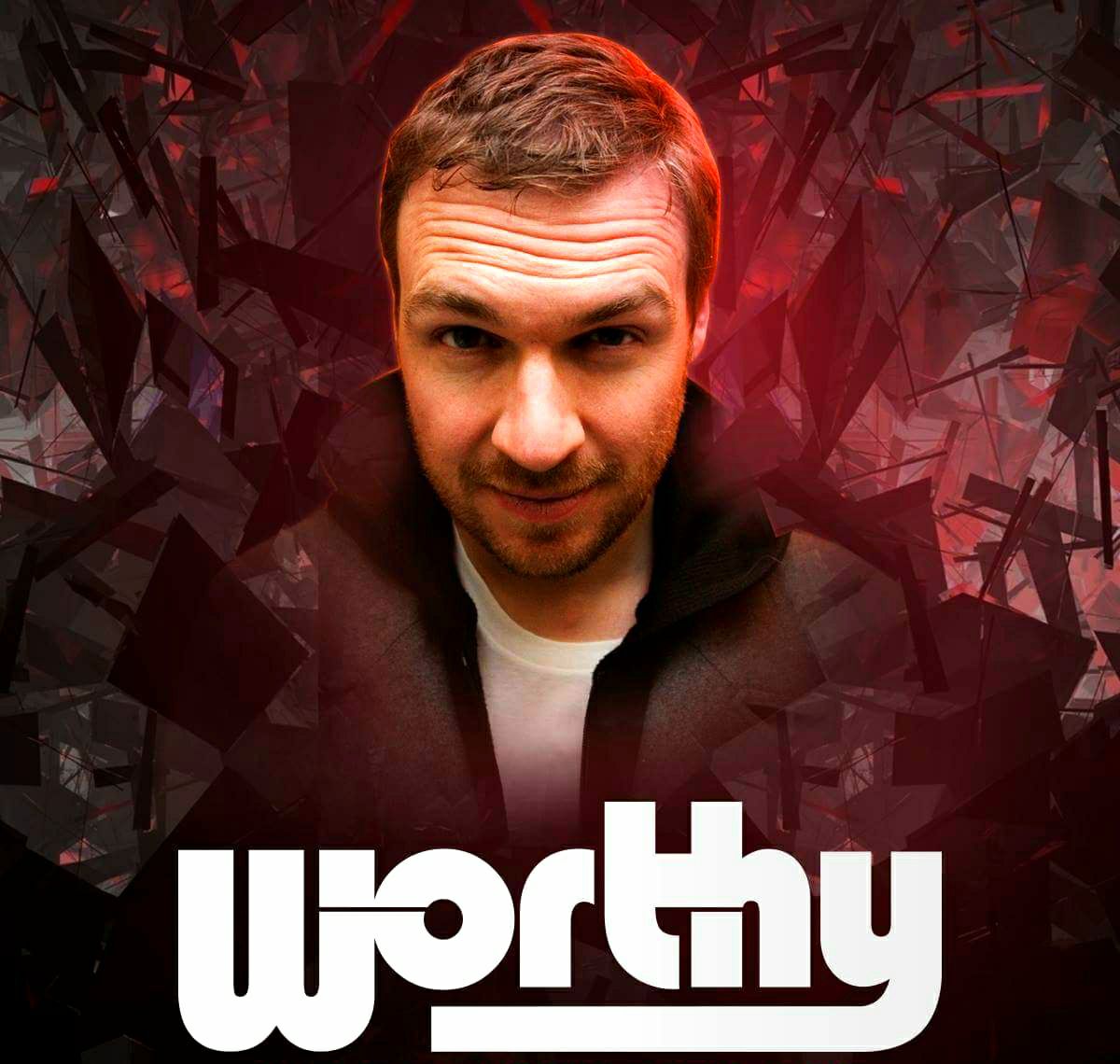 Concurrently, Worthy has established his own label, Anabatic Records, which has allowed him to be a bit more experimental with his production, and expand his reach as an artist. Some of the songs that have charted on sites such as Beatport include Concubia, Work The Walls, and Flashin. In 2014 Worthy released his debut full-length album, Disbehave, a genre-defying rebellion against the house producers status quo. Breaking down rules and boundaries, Worthy has sought to set himself apart from the mundane world of expectation, striking out to release something unexpected.
Mental 69 (Fantastic Hosts / Whirling Dervish / Thumper)
21+ Only
Be sure to register at the event page to receive updates including the location announcement! https://www.facebook.com/events/585321128522510