About this Event
Our planning Committee of Rabbis Rachel Barenblat, Debbie Bravo, Jonathan Freirich, Heidi Hoover, Evan Krame, David Markus and Alana Suskin is creating a fully engaging program:
Text Study for Activism
Flourishing in Formation
Innovations to use in Prayer and Music
Education Reboots
Presenters will include Rabbi Mike Moskowitz, scholar in residence at NYC's Congregation Beit Simchat Torah, Songwriter, Musician and Spiritual Leader Shir Yaakov Feit and other amazing teachers that selected based on participant recommendations.
For your recharge there will be deep and high davvenen, delicious kosher foods, and soul-lifting camaraderie. And we need you there to make certain it is great!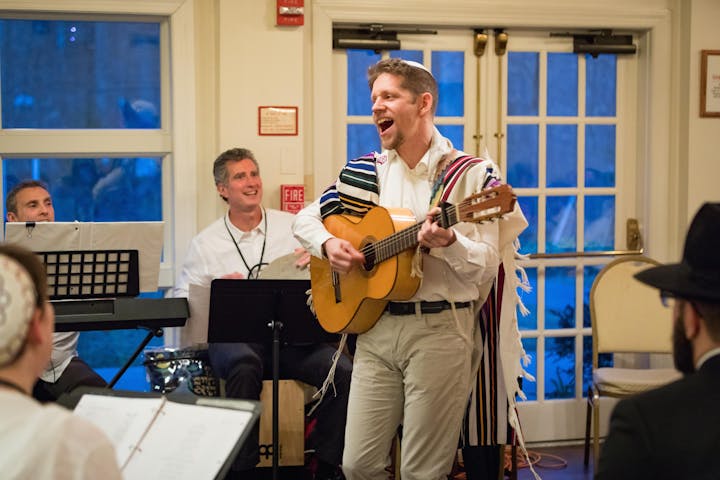 Shir Yaakov leading davennen. (above) Rabbi Mike Moskowitz at Congregation Bet Simchat Torah in New York City. (below)