Description
ENGAGE. EDUCATE. ENABLE
Sharing the intangible elements, as well as the soul of what brings about success for young professionals.
Rising Affluent's annual conference maintains an ethos of educating, engaging and enabling young professionals for success through innovative thinking, which we believe, is the key to progressing in today's economic and social landscape. Each year at the Rising Affluent conference we gather forward thinking and progressive young professionals to discuss creative methods and tactics to achieving success. Speakers present their techniques, best practices and give insight from real life stories, good, bad and everything in between.
Who Should Attend?
The Rising Affluent conference is curated for and targeted to anyone that considers themselves ambitious with audacious goals in all industries with special emphasis on the fields of technology, media, marketing, design, non-profit, education, entertainment, and venture capital.
The formatted agenda of the conference includes a series of panel discussions, blended with one-on-one conversations, sprinkled with TED like presentations to offer a variety of ways to present insights and engage with attendees in a dynamic environment.
The 2012 Keynote Speakers are:
Lindsey Pollak
Bestselling Author, Global Spokesperson for LinkedIn and Gen Y Expert
www.lindseypollak.com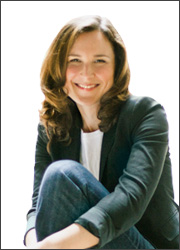 Select Attendees will receive a free copy of her book "Getting From College To Career"
---
Derek Fleming
Partner & Director of Business Development at Marcus Samuelsson Group & Red Rooster Restaurant in Harlem, NY
www.redroosterharlem.com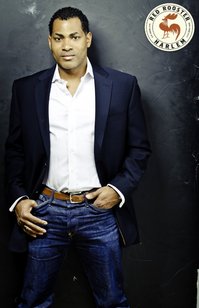 Some other speakers include:
Tricialee Riley – Owner, Polish Bar Brooklyn
Brian Shields & Marcus Mayo – Founders of #IncubateNYC
Demetria Lucas – Author, Relationship Expert, Life Coach
Joseph Edmondson – AXA Advisors
Jerryanne Heath – CEO, Conceptlink Consulting
Damien Lemon – Comedian, MTV2's Guy Code
Toni Harris - Director of Career Services and Alumni Relations at NYU's Robert F. Wagner Graduate School of Public Service
Elkhair Balla – COO, B Holdings Group /bCondoms
Tamekia Flowers-Holland – Executive Director, Hip Hop 4 Life
Jeffrey Rincon – Attorney, Private Investor & Real Estate Developer
Charisse Higgins – Co-Founder & Director of PR, Curly Girl Collective
Cassandra Nuamah – Wellness Coach, Dance Instructor, Trainer, Fitness Expert
Patrice J. Williams – Writer, Pix 11 Savvy Shopper Reporter & Founder of Looking Fly on a Dime
Nyree Martinez – Owner, Ooba Lounge in Williamsburg, Brooklyn
Vernon Jones – Founder, Live Open House
Obi Okere – Professional Career Coach
Kevin Brown – Entrepreneur & Author
Christina Brown – Social Media Specialist & Blogger, LoveBrownSugar.com
Elliott Robinson – Principal, Executive Advisor, Trove Inc.
Jullien Gordon – Founder, New Higher
Diony Cespedes – Business Strategist, Financial Coach, Sole Strivers, LLC
Yetunde A. Odugbesan – Emerging Global Leader
RA2012 Promises To Deliver!
Group Tickets - conference@risingaffluent.com (Few Remaining)