Actions and Detail Panel
R/3 RETREAT 2017
Thu, Apr 6, 2017, 7:00 PM – Sun, Apr 9, 2017, 10:00 AM EDT
Description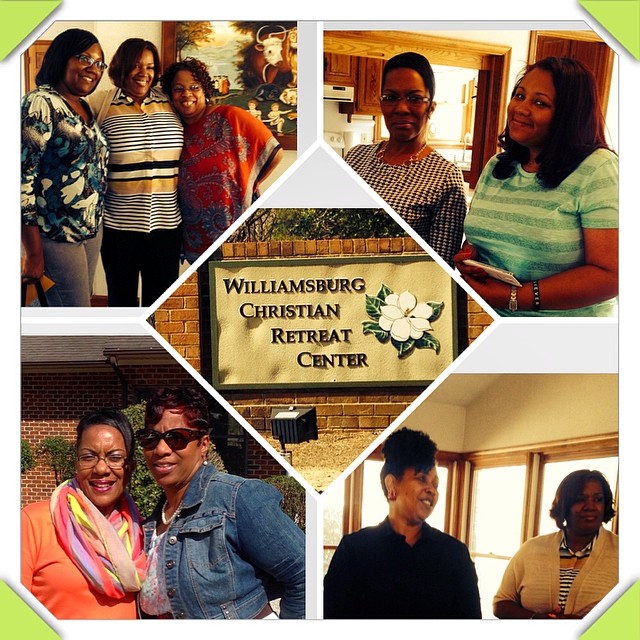 We are so excited that you have decided to join us for our annual time of fellowship and restoration. The event will commence on Thursday, April 6th through Sunday, April 9th at the rustic and informal Williamsburg Christian Retreat Center (HOLLY COTTAGE), 9275 Barnes Road, Toano, Virginia 23168. The phone number is 757-566-2256.
Our focus is "Restoration-Rejuvenation-Relaxation" for this weekend. We know as women of God, we wear many hats; ministering to others, interceding for others, being dedicated mothers, faithful wives, supportive sisters and loyal friends. We find ourselves pouring so much into others, that we forget to take care of us. It can be difficult going from day to day when you are feeling physically, mentally, emotionally and spiritually drained. This is your time! Now is the time to get replenished.
The weekend was designed with you in mind! The planned activities will include fun, food, fellowship and the opportunity to strengthen old friendships and forge new ones. Come ready to receive and willing to give! This weekend will be one like none other. After registration, further information will follow. We welcome all of our sisters and we are excited to share with you for this much anticipated retreat weekend!