R2 Webinars - Make a living while making a difference

Weekly Event - Every Thursday: 5:30 PM (CET)
Event Details
MAKE A DIFFERENCE while MAKING A LIVING
PATHWAYS to a THRIVING FUTURE
Building the Focus of Your Life & Work
In the final 3 programs of 90 minutes each, you will have the opportunity to learn from the course faculty and each other how to build the focus of your life and work. These lessons are equally valuable to leaders and change agents in organizations, entrepreneurs and intrapreneurs, coaches, trainers, consultants and activists who are looking for new horizons.
R2 Pro Webinar # 6
Making the Shift from Push to Pull
Building on your skills, strengths and potentials, webinar 6 is designed to enable you to make the shift from a world of "push" driven marketing and selling to the world of "pull",  to enhance your existing business ideas and create brilliant new projects. You will learn to:
select the performance platforms you should be using to connect with the right people and skills that complement your unique contribution, and
find the resources and people relevant to your next steps
R2 Pro Webinar # 7
The Thrival Equation: Focus into and Align with your Opportunities
In webinar 7, we explore how you can better align yourself both internally and externally to the opportunities and options you currently perceive around you. In the process we explore the personal alignment wheel and what it means to evolve into a fully integral being, a "Trans@ctivist™"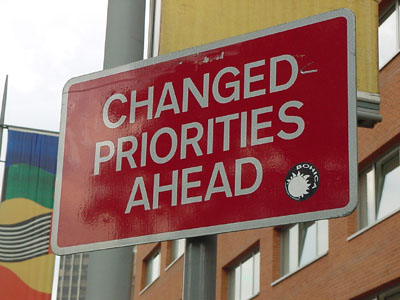 R2 Pro Webinar # 8
Planning Your Next Steps: Scaling Enablers & Removing Constraints
In webinar 8, we explore the personal alignment model which describes how great intentions are converted into desirable outcomes, and along the way identify and resolve your key drivers and constraints. 
We will also feature as our special guest Melanie St James, one of the leading pioneers in the social enterprise movement. from California. She will share with us some of her challenges and triumphs in her fascinating career as a social entrepreneur driving www.empowermentworks.org, and as organizer of the Global Summit: http://www.theglobalsummit.org/.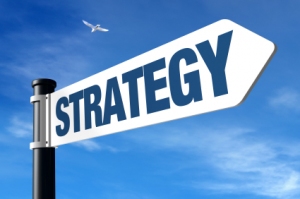 This professional webinar series is designed to help you to:
1.  INSPIRE- Access your own inspiration and highest values to motivate you to make a difference while making a living, creating personal, economic and social value-added.
2.  BUILD ON YOUR STRENGTHS- Identify your unique strengths and contributions (you are already making/can make) in the world around you.
3.  IDENTIFY RELEVANT OPPORTUNITIES- Highlight relevant opportunities for YOU in the next decade which lead to satisfying right livelihood/s and profitable business models
4. MAKE THE RIGHT CONNECTIONS- Through the webinars you will work together in break-out groups, meeting and mixing with others sharing similar aspirations and values. You will learn how to leverage the power of pull, and harness the many connection platforms available to you.
These webinars are led by two veterans of making a living and making a difference,Dr Robin Wood and Linda Lee Ratto, and supported by R2 lead facilitator Matthias Lehmann.

Robin has been leading socially entrepreneurial campaigns & ventures for nearly 40 years. In addition to advising the top management teams in 30 of the Fortune 500 in 30 countries over 30 years on strategy and innovation, he has also co-founded and incubated dozens of high-tech start-ups.
Linda Lee is an educational veteran, having owned education companies, been a private school principal and held symposia at universities, businesses and school systems around the world. She has authored 15 books and partnered with the US Embassy, World Vision and UNICEF to bring free books to over 4 000 schools in the Middle East.
Organizer
Renaissance2 Foundation
Renaissance2 is an accelerator of social, business and cultural innovation, co-created by leaders with deep experience of social change, scientific, technological and business innovation. We are registered as a not-for-profit organization and funded by donations, member subscriptions, event fees and publications.
The Mission of Renaissance2 is to accelerate open-source innovation between business  design, the scientific and technology communities, governments and NGO's to address the most challenging issues facing human civilization today. 
Our strategic partners work together to shape the future design and direction of R2 through their participation in two major events and virtual collaboration between these events, using online tools including web-based video-conferencing and sophisticated online innovation forums. This model will evolve to serve as an ongoing open system of social, business and technological innovation for the next decade.