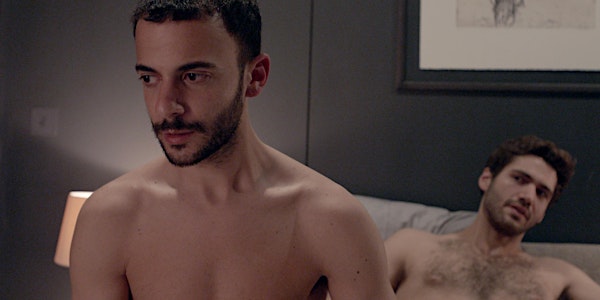 QW SHORT FILMS IV: Friends Indeed!
QW SHORT FILMS IV: Friends Indeed! • 90'
When and where
Location
Theatro Polis - NiMAC 10-12 Tempon Palias Ilektrikis 1016 Nicosia Cyprus
About this event
A selection covering a range of LGBTIQ+ experiences across different ages and ethnic groups. Supported by our friends from the British High Commission, the British Council and the Norwegian Embassy.
Languages: various • Subtitles: Greek, English, Turkish
Anemone • Amrou Al-Kadhi • 18' • UK • 2018 • A second-generation teen searches for a way to express their non-binary identity.
Landline • Matt Houghton • 12' • UK • 2018 • Through a series of recorded telephone conversations and reconstructive visuals, Landline uses the UK's only helpline for gay farmers as a lens through which to view the experiences of LGBTQ people in the British farming community.
Ladies Day • Abena Taylor-Smith • 9' • UK • 2018 • A young, black lesbian spends the day in an Afro-Caribbean hair salon. It's full of fun, sheen spray, gossip and laughter, but how will she deal with the casual homophobia?
Let My Body Speak • Madonna Adib • 10' • UK • 2020 • Our bodies store memories. The body does not forget. A childhood in Damascus, OCD, the revolution, falling in love with a woman. My body remembers, it keeps the trauma. And after all the losses, I had to start listening to my body.
Marco • Saleem Haddad • 22' • UK • 2019 • When a banker invites a sex worker to his London apartment, he finds himself coming face to face with both his own past, and one of the world's largest humanitarian crises.
Thank You For Dancing • Henrik Martin Dahlsbakken • 19' • Norway • 2016 • A lifelong relationship is coming to an end, as we follow two elderly men and former athletes the last winter they spend together.