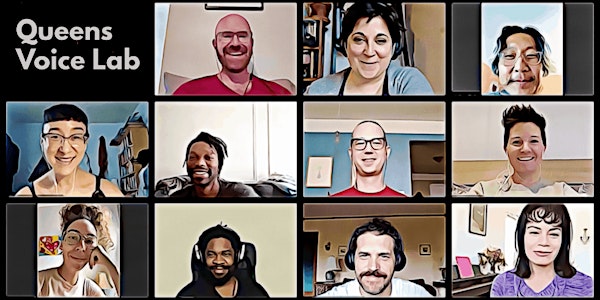 QVL Panel Series: Onstage Representation vs. Tokenism in the Vocal Arts
Members of Queens Voice Lab will discuss contemporary issues in onstage representation in the vocal arts
About this event
As we know, the life of a professional artist isn't always an easy one, and building a career in NYC can be especially challenging. Nevertheless, there are myriad pathways and avenues to having a fulfilling and joyous artistic career as a professional singer. All QVL members have built and enjoyed successful careers, working both in NYC and outside of it, and they have all done so in their own way. This panel will explore the state of the field, offering concrete advice, encouragement, and inspiration for young artists. Possible topics that will be discussed include: options for training and education, pre-professional opportunities, different working models (freelance vs. salaried employee) and forms (opera, vocal ensemble, etc.), artistic entrepreneurship and forging your own path, and specific considerations for classical singers of color.
The Queen Voice Lab Panel Series is a series of three live digital panels specifically designed to reach and engage young Queens-based vocal artists. Curated and produced by members of Queens Voice Lab, each panel will be live-streamed on YouTube and will run approximately an hour and fifteen minutes with time for Q&A at the end.
This panel series is made possible in part by the Queens Council on the Arts with public funds from the New York City Department of Cultural Affairs, in partnership with the City Council.
About Queens Voice Lab:
Queens Voice Lab is an empowered community of and for professional singing artists sharing ideas, concerns, and actions in order to build mutual support and learning, further our creative work, and amplify our advocacy for artists' rights and more humane, equitable practice and norms in the vocal arts at large.
For more information about Queens Voice Lab and Vital Opera, please visit www.vitalopera.org