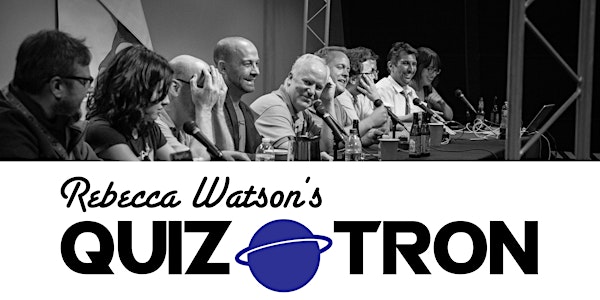 When and where
Location
PianoFight Second Stage 144 Taylor St San Francisco, CA 94102
Description
Quiz-o-Tron is the world's greatest science-themed comedy panel quiz show in which comedians battle scientists for the ultimate prize of wearing the Quiz-o-Tron belt! Join Rebecca Watson, Julia Wilde (Discovery Channel's DNews), Cat Bobino (biologist, In the Know), Johnny Taylor (stand-up comedian), Keith Lowell Jensen (Bad Comedy For Bad People), and more for all the raucous, nerdy, boozy fun!
---
PianoFight's not just a theater, it's also a restaurant and bar!
★★★★½ on Yelp
★★★★½ on Google
★★★★★ on Facebook
"Reasonably priced New American bites and cocktails in an unpretentious setting" - Zagat
"The best party spot in the neighborhood" - The Bay Bridged
"A hot SF scene" - SF Chronicle
If you plan on dining, we recommend you arrive 1.5 hours early so you have plenty of time to eat before the show. Restaurant seating is first come first serve. Drinks are always allowed in the theaters.
PARKING
Street parking is free after 6pm. We're located 2 blocks from Powell BART, numerous muni lines and there are 3 parking lots within 1 block.