Actions and Detail Panel
QuitDoc Annual Tobacco Prevention Summit
Fri, April 28, 2017, 8:30 AM – 3:30 PM EDT
Description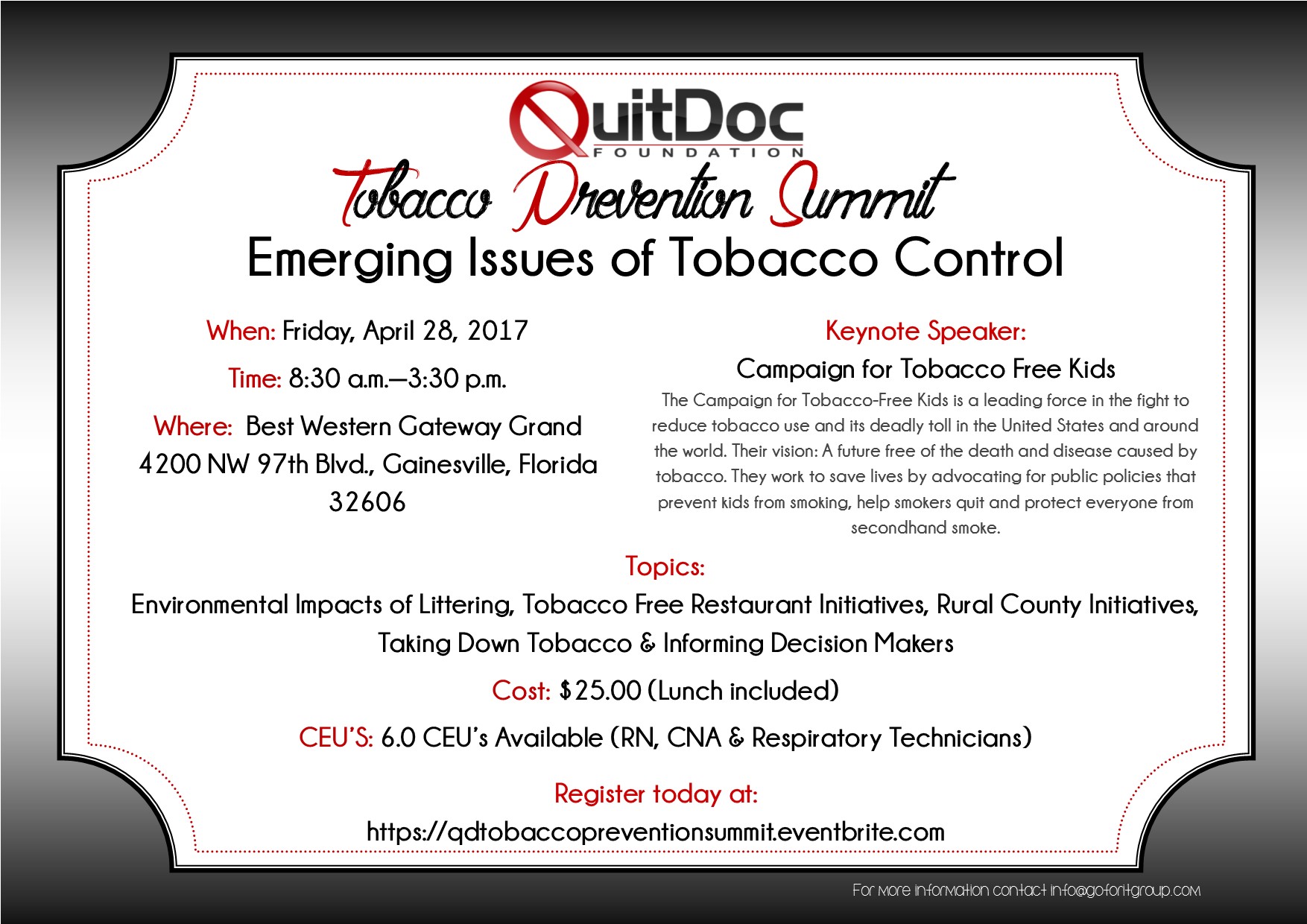 The QuitDoc Summit is a premier conference on topics of tobacco control. It is held once every year, and it attracts academic and health professionals, non-governmental organizations and public officials. Our speakers include experts from all over the State of Florida.
The 9th Annual QuitDoc Summit will be held in Gainesville, Florida on April 28 and aims to establish, engage and support local, regional and state partnerships through the conference program, activities and break-out sessions
The Conference theme "Emerging Issues of Tobacco Control" highlights the fact that tobacco use is a major health risk factor causing millions of deaths every year. Much progress has been made since the beginning of the Tobacco Prevention Program in the State of Florida, but many challenges remain.
Join us for this informative and educational conference to learn more about tobacco products, e-cigarettes and successes that have taken place since the summit last year.