Description


Find your purpose, discover the secrets of the successful people running their own businesses and get financial freedom.
---
SYMPTOM
Do you feel trapped in the 9 to 5 looking for a way out?

Is it time to start a lifestyle aligned with your true essence?

Would you like to learn simple techniques to earn money online?
SOLUTION
In order to become a successful entrepreneur, one needs to let go of old conditioning and fears.
With a clear what, a clear why and a clear how you will be able to move forward in life with purpose, meaning and confidence.
This workshop will guide you step by step with proven cases focuses on two areas:
What is so special about you that only you can offer and that people would be willing to pay for?

Would you like to have financial freedom from your 9-5 and start earning money online?
TWO HOSTS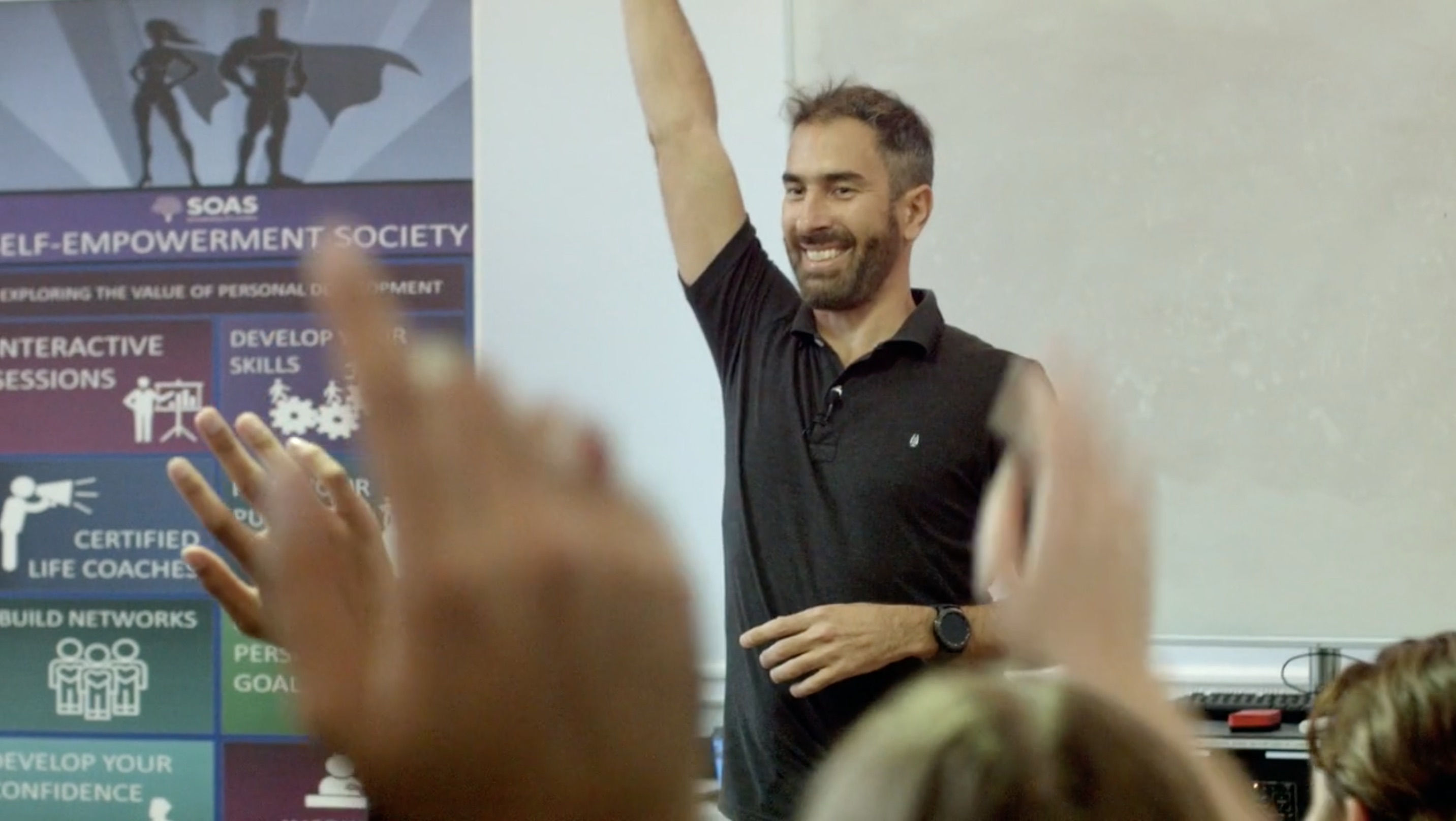 (Nico Curia)
Nico Curia the 'Purpose Guru' and Simon McCaskill the 'Digital Guru' have joined forces to guide you step-by-step on how to find your uniqueness in your profession and how to gain financial freedom by earning online doing the thing you love.

(Simon McCaskill)
---


PROGRAMME
NICO
Takeaways...
You'll know your personal and business purpose.

You'll connect with your inner power and lead with confidence.

You'll find your uniqueness and you offer.

You'll know who your audience is and where to find them online.
SIMON
Takeaways...
Discover the techniques as we dissect some unique online success stories

Understand what route is right for you

Work smarter by stacking your options and be on your way to earning your first £1.
SCALE-UP YOUR LIFE AND CONQUER YOUR DREAMS
PROGRAM
1. YOUR PURPOSE: Discover your WHY - what really, really turns you on and what is your entrepreneurial sweet spot.
2. YOUR UNIQUENESS: What makes you unique? What problem are you going to solve? Why would people pay for your service?
3. YOUR AUDIENCE: Who is your audience? How do they live? Where can you find them?

4. FIVE ONLINE MODEL: Which online model is it for you?
5. ROADMAP: First step to earn your first £1 online.
WHO
IS IT
FOR?
If you want to try something different, but don't know what, or are scared to make the leap or if you are an entrepreneur earning less than you need and worry about having to return to your old job, then this interactive workshop is for you.

Quit To Win

Discover your purpose and start earning money doing what you love in this interactive, challenging workshop, hosted by Nico Curia and Simon McCaskill.
Venue: Holiday Inn London Bloomsbury, WC1N 1HT
Upcoming days:
Saturday, 19th May 2018 from 8.45am to 6.30pm. - SOLD OUT -
Saturday 16th June 2018 from 8.45am to 6.30pm.
Saturday 14th July 2018 from 8.45am to 6.30pm.



WHAT OTHER ATTENDEES HAVE SAID:
Every moment was a highlight! The knowledge Nico has on coaching is amazing. His "model" of finding your purpose is actually really impressive! I can't wait to continue working on it today! I left the room buzzing not only from Nico's coaching but also from Simon's digital presentation. Simon is very aware of purpose first, money next and insists a lot on this...something actual businesses put in reverse order and doesn't seem to benefit the individual in the end. Simon showed us so many tips and tricks to make your business successful in the digital space. My notebook was so full haha! All in all, one of the best coaching workshops I have attended. I really like when Nico made us work in pairs, and also when he asks us to share in the safe space! I also love how the attendees jumped in to help when others had a question. It really was like a big family who knew each other well! Thank you, Nico and Simon! This was an AMAZING experience! Refreshing, thoughtful, explorative and interactive. The personal development session with Nico was an eye-opening experience for me that caused me to dig deep within and challenge my understanding of myself. It gave me a great starting position for all that I want out of life, understanding my true self. - Crystal M. - Marketing Executive
I feel blessed and grateful for the workshop. Boy was the content spot on! In the morning we deep-delved into our purpose with Nico and work through a number of activities to reveal more layers of yourself. Nico held the space well and opened up individual/group discussions. As a group, we were quick to bond and open up to one another. Simon took the afternoon session and took us on a digital journey revealing tools to succeed online. His digestible approach to the topic and his genuine desire to help others was spot on. The two sessions yet very different worked hand in hand and both Nico and Simon were great facilitators and led what was a great workshop. Gratitude in abundance. - Angela T. - Yoga Teacher
The workshop provided by Nico and Simon was really full on and very helpful. I learnt a lot about myself and Nico's clever exercise helped me define more clearly my ideal clients. Simon's demonstrations on how to earn more money and generate passive income was also very useful. The overall atmosphere was really relaxed and both Nico and Simon are extremely genuine and passionate guys which made the all experience very enjoyable and beneficial. - Carole D. - Life Coach
I would certainly recommend this workshop to anyone who is looking to becoming an entrepreneur, as it will open your mind to new ideas which will transform your life. - Luke O. - Head of Finance