Description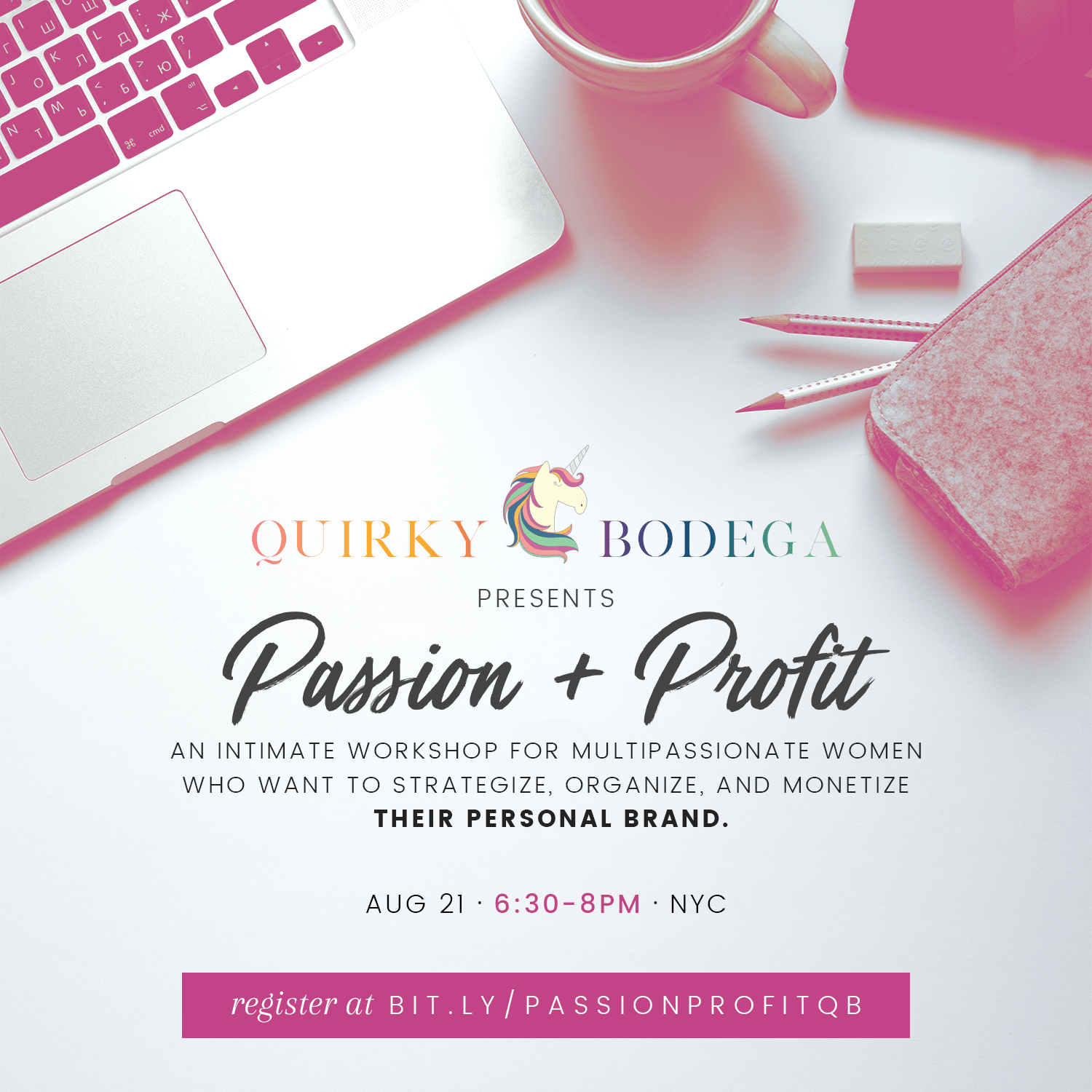 Who you are is your competitive edge. Now's a great time to take that leap of faith into entrepreneurship, even if you think that you don't have the goods...because you do!
What you don't have is a strategy, a game plan, and an organized hustle.
In this 90-minute workshop we'll dig into your personal brand and identify how you can harness your authentic self in a strategic and bankable way.
You will learn about the Personal Brand Archetypes and identify the anchor that roots your passion + purpose.
In this workshop you will gain clarity, confidence, and courage to pursue your passion, for profit and on your own terms.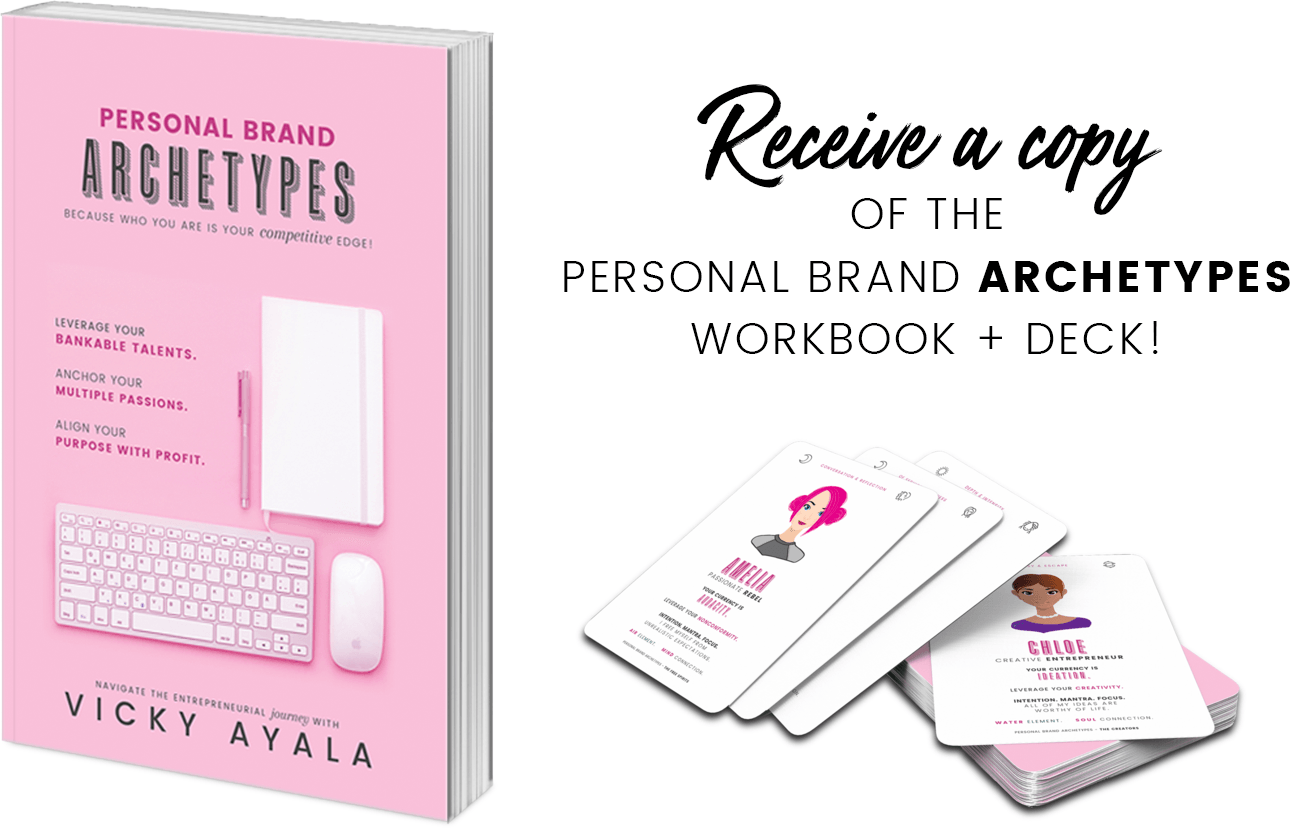 Included with your registration is a printed copy of the Personal Brand Archetypes workbook and the Personal Brand Archetype cards, so you can continue to do the brand hustle work as you navigate the entrepreneurial journey.
Space is limited. Reserve your spot today!
===================================
ABOUT THE QUIRKY BODEGA
This digital boutique is where mysticism meets entrepreneurship. As a brand strategist + visual storyteller, I wanted to create products that helps multipassionate women get the clarity, confidence, and courage to navigate the entrepreneurial journey with style and on their own terms.
Over the past 20 years, I've learned that personal branding is a journey towards self-mastery and those who can align with their authentic selves are in a position to stand out from any crowded niche.
At the Quirky Bodega, you can expect to find books, decks, and accessories that help you find your anchor, identify your competitive edge, and organize your creative genius so that you can kick-ass online and monetize your bankable skills.