Quinteto Latino Seminario (QLXS) 2020
Refund policy
Contact the organizer to request a refund.
Eventbrite's fee is nonrefundable.
Quinteto Latino Presenting Solo Works for Winds by Latinx Composers, Exploring the Intersections of Identity & Artistry!
About this event
On August 27-28, Quinteto Latino is going virtual with Seminario (QLXS), our biennial conference of Latinx musicians from around the United States, exploring the intersections of identity & artistry! Performances are free and open to the public. Register in advance via Zoom.
Quinteto Latino Recital
Thursday, August 27th, 2020, 9:30-9:45am (PT)
Excerpt from upcoming Mitos Project commission, Gabriela Lena Frank (2020)
Diane Grubbe, flute
Kyle Bruckmann, oboe
Leslie Tagorda, clarinet
Shawn Jones, bassoon
Armando Castellano, horn
Highways, for solo glissando flute, Andrew M. Rodriguez (2015)
Recital I: Featuring QLXS 2020 Committee Members
Thursday, August 27th, 2020, 1:00-1:45pm (PT)
A propósito del huayno, Sadiel Cuentes (2019)
The Hibiee-Jibiees, Marco Granados (2018)
Paysage Frontière (World Premiere), Victor Ibarra (2020)
Vince Dominguez, clarinet
Recital II: Featuring QLXS 2020 Committee Members
Friday, August 28th, 2020, 9:00-9:30am (PT)
Metamorphosis (World Premiere), Arturo Rodriguez (2020)
Introduction; Birth
Reflections
Fuego En El Bosque, Samuel Robles (1996)
Recital III: Featuring QLXS 2020 Committee Members
Friday, August 28th, 2020, 11:30-12:00pm (PT)
Marinera Limeña No. 3, Alvaro Zúñiga Ronca (2018)
Alex Rosales Garcia, bassoon
Sinfonia BWV 21, J.S. Bach (1714)
We welcome you to attend our four virtual concerts of Latinx classical repertoire, featuring QLXS planning committee members. They serve as rising stars in classical music and QL stakeholders! #QLXS2020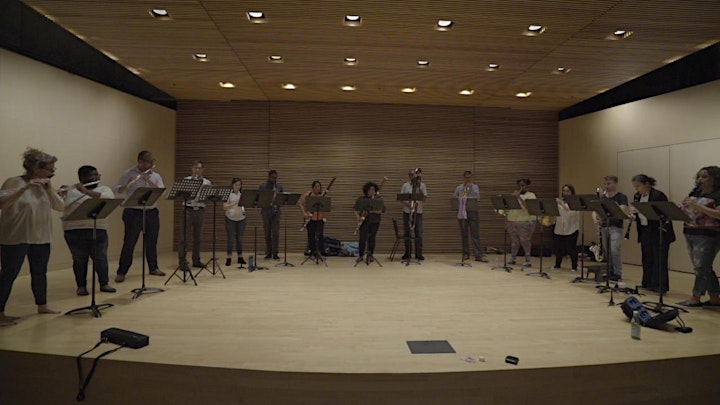 Thank You To Our Generous Sponsors