Description
quin·tes·sen·tial adjective; representing the most perfect or typical example of a quality or class.
Natural Partners in Crime listened to our numerous followers throughout the U.S. Naturals are looking for events that encompass quality hair care and beauty brands, classy top influencers in natural hair care, beauty and lifestyle talking about topics that are impacting the community in addition to topics about haircare all wrapped up with fun and excitement! Natural Partners in Crime has not touched down in these five cities and attendees are definitely going to get the Natural Partners in Crime experience with a history of over 50 fun, well received events.
The 5th and last stop on the Quintessential Natural tour is Miami. Saturday, November 18th where we will be closing out the tour at the beautiful Bakehouse Art Complex. BAC is an incubator for artistic creativity. And well so it's natural hair!
Bakehouse is not only a creative center, but also a vibrant community hub serving artist, patrons and the South Florida community. Quintessential naturals is honored to be having our event there.
We will be utilizing two amazing spaces. The Audrey Love Gallery which is over 2600 ft.² will house our vendors and the panel, Shea Moisture presentation and a very unique experience from Michelle Breyer, co-founder of Naturally Curly.
The outdoor courtyard will have relaxed seating for guests. The courtyard features blue recessed and up lighting and views of the historic silos!
We plan to soak up the Miami sun, the art culture and the experience which is quintessentially natural!
Please join us! And let's not forget the amazing swag bag which will be filled with top full-size products and deluxe samples for attendees (quantities are limited)!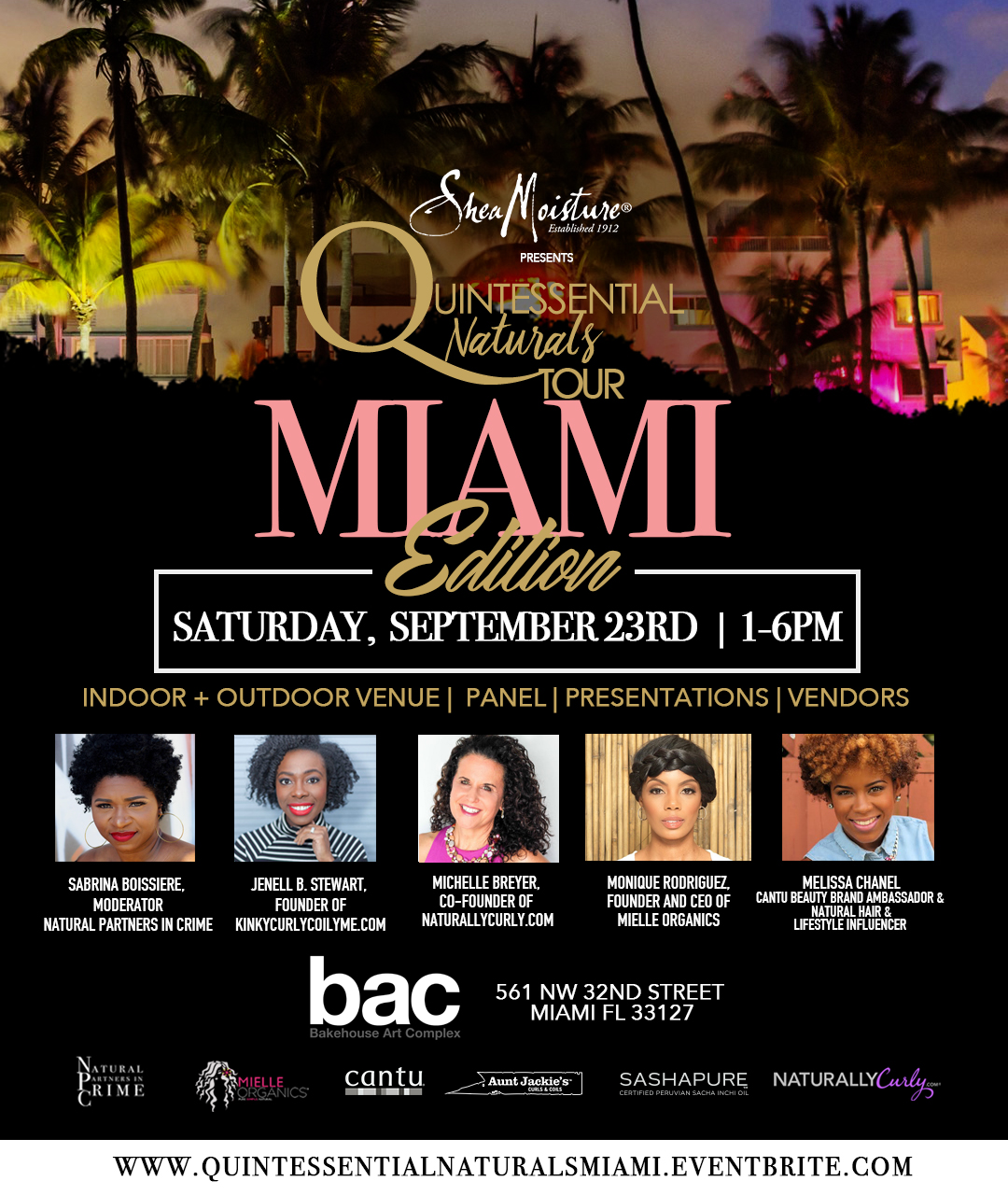 FAQs
What's the refund policy?
No refunds unless the event is canceled.