Description
quin·tes·sen·tial adjective; representing the most perfect or typical example of a quality or class.

Natural Partners in Crime listened to our numerous followers throughout the U.S. Naturals are looking for events that encompass quality hair care and beauty brands, classy top influencers in natural hair care, beauty and lifestyle talking about topics that are impacting the community in addition to topics about haircare all wrapped up with fun and excitement! Natural Partners in Crime has not touched down in these five cities and attendees are definitely going to get the Natural Partners in Crime experience with a history of over 50 fun, well received events.
The 3rd stop is Charlotte, North Carolina, the Queen City is Captivating, Colorful, and Cosmopolitan! Charlotte naturals we are eager to come to your town and Quintessential Naturals is eager to bring a top event to you.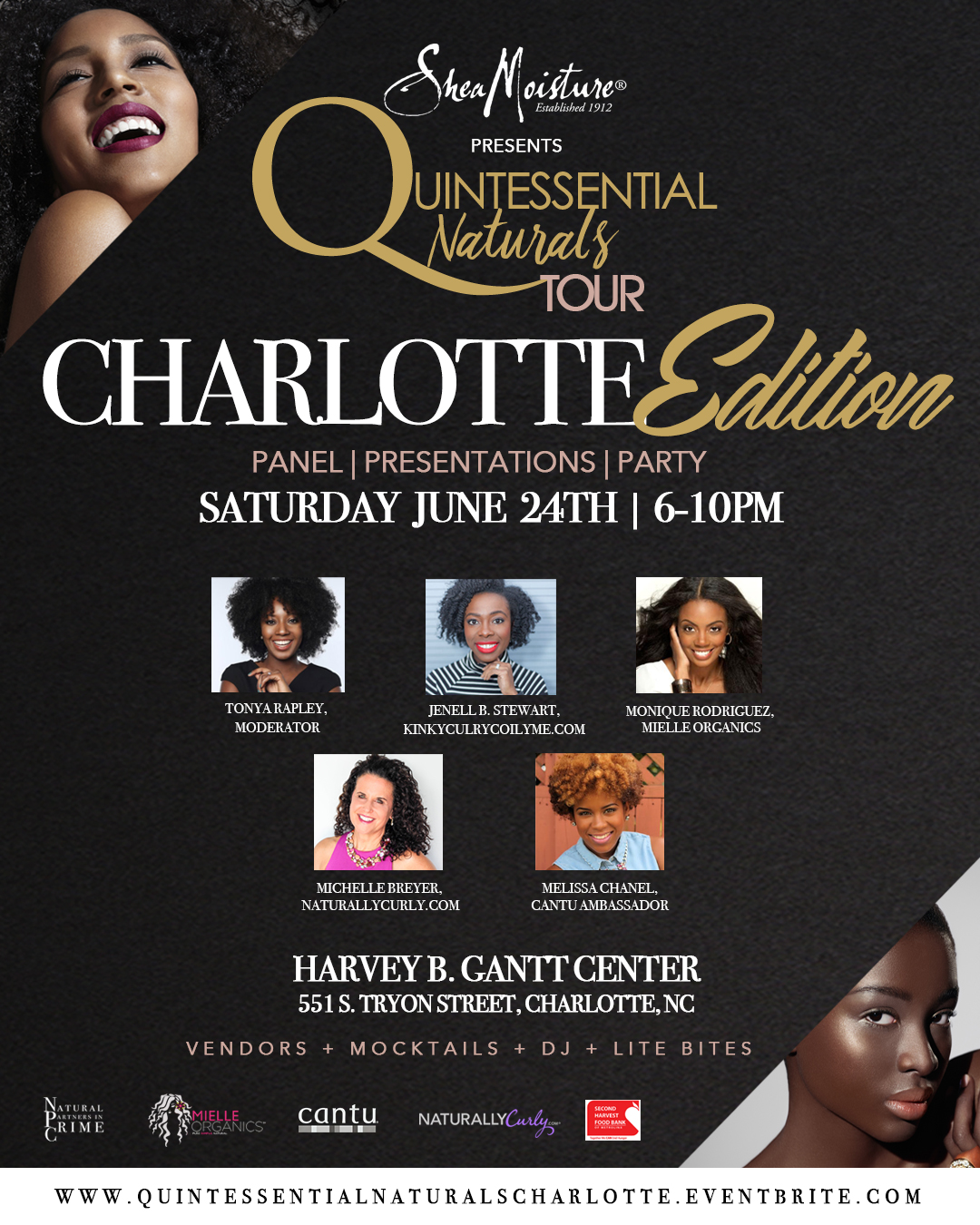 Date and Time
Location
The Harvey B. Gantt Center for African-American Arts + Culture at Levine Center for the Arts
551 South Tryon Street
Charlotte, NC 28202