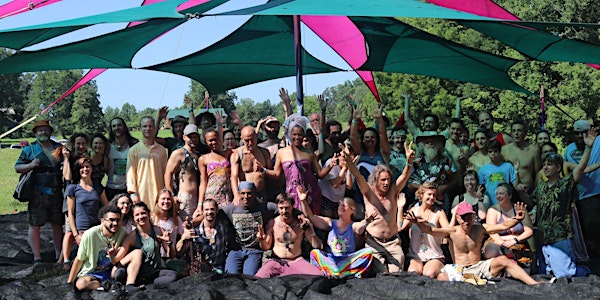 QuinkFair 2022
QuinkFair is a celebration and participatory festival which invites change by exploring the participants' desires and obstacles
When and where
Location
Mineral 12 minutes from Exit 152 or Exit 159 off I-64 Street Address provided after purchase Mineral, VA 23117
About this event
QuinkFair is a celebration and participatory festival which invites change by exploring the participants' desires and obstacles. Through a colorful and chaotic mix of exhibits, theme camps, music, guides, workshops, dance, and your own curiosity, we will seek experience and insights as a catalyst for personal growth and cultural change.
Full details of the event are available at Quink.org, please refer to them before getting your ticket. All attendees are expected to contribute 4 hours of volunteer labor (2 shifts of 2 hours each) during the course of the event, although very young children can either be exempted and/or can attend the volunteer shifts their caregiver(s) select.
Scholarship and work exchange tickets will be available, info on those programs will be added to this page around July 15.
See the Logistics page on our website for more details about food (free to all through the Haven kitchen), water, parking, camping, schedule, location, and more.
All tickets include stationary parking, where your vehicle stays in the same spot all weekend. If you want/need to take your vehicle out of the event you need to purchase an "add-on" upper parking pass for $30. There is limited in/out parking available, and it must be reserved when you purchase your ticket. There is a separate fee for RV parking.
Artist/musician cooperative forming: QuinkFair is drawing talented performers who are welcome to join this artistic collaboration, which will include pre event rehearsals and event choreography design. All welcome to join this opt-in consensus driven artist endeavor. To sign up, email contact@liberationarts.com.
Gates open for arrivals 10am on Friday September 23 and the site closes at 1pm on Monday September 26. Early arrivals Thursday from 3-8 pm are possible with advance notice- if you would likely to arrive early please email us at QuinkFair@gmail.com.
QuinkFair has a strict "vax or test" Covid-19 policy. Proof of vaccination OR proof of a negative covid-19 test with a sample taken 72 hours or less before the start of the event is required for entry. See more details about our covid-19 precautions and policies here.
If you have questions, need help, or want to get involved, drop us a line at QuinkFair@gmail.com