Quinceañera de La Colectiva | 15th Anniversary · Aging with Dignity
Actions and Detail Panel
Quinceañera de La Colectiva | 15th Anniversary · Aging with Dignity
Wed, May 24, 2017, 6:00 PM – 9:30 PM PDT
Description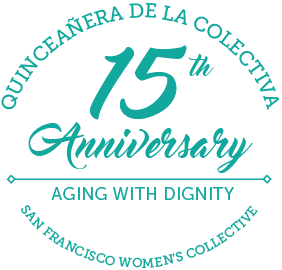 ---
With great excitement, La Colectiva de Mujeres invites you to our 15th Anniversary celebration and fundraiser, Quinceañera de La Colectiva — Aging with Dignity on May 24th, at the stunning San Francisco War Memorial's Green Room.

CELEBRATION

---
We want to celebrate with you the victories that over 1,000 women have achieved in our women's collective




They are personal victories of gaining economic independence, negotiating for just wages, and redefining ourselves in our work as dignified and valuable workers. And they are communal victories, of stopping deportation buses and apartment evictions, ensuring that the police in California do their job only, and not the work of immigration law enforcement, and of winning a Domestic Worker Bill of Rights in California that for the first time awards overtime pay to caregivers.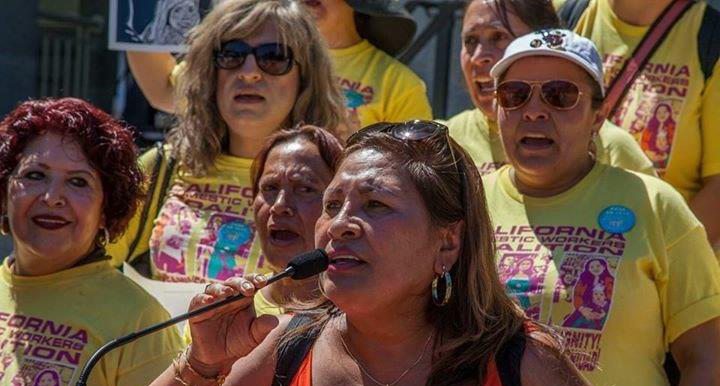 ATTENDEES

---
You are in for a night full of community, inspiration and vision
You will have the opportunity to mingle with women of La Colectiva who are local, national and international leaders in the Domestic Workers Movement, and all their allies in the fight for dignified work and fair wages.
We are honored to have confirmed the attendance of our government partners: D9 supervisor David Campos, elected supervisor Hillary Ronen, Office of Civic Engagement and Immigrant Affairs, Labor Standards Enforcement, Workforce and Economic Development, Department of Public Health, City College of San Francisco, San Francisco State University, and others.
We are humbled to be partners with utstanding community organizations who support our work and will be celebrated with us: Dolores Street Community Services, Mujeres Unidas y Activas, California Domestic Workers Coalition, National Domestic Workers Alliance, National Day Labor Organizing Network, Progressive Workers Alliance, Central American Resource Center, Jobs with Justice, Social Enterprise Alliance, and others.
Our corporate supporters will be joining us as well.


PROGRAM AT A GLANCE
---


6:00 Connecting and Reconnecting over Cocktails and Hors D'oeuvre
6:15 Individual and Collective Transformation, La Colectiva in Retrospect
6:30 Dinner and Wine - Selected Speakers and Performances
7:30 Our Lives, Our Stories: La Colectiva Theater Group
8:00 Opportunities and Future of La Colectiva
8:30 Pastel — Quinceañera Cake
9:00 Event Ends in Celebration