Quickinars: Rapid Business Improvements in 90 Minutes

Wednesday, May 25, 2011 from 9:00 AM to 10:30 AM (MDT)
Event Details
Most companies want to reduce costs and grow revenues at the same time. The trouble is, very few companies have a proven system to do so. And most efforts to cut costs, grow revenues, and improve profits simply don't work. In fact, many of these efforts can actually damage the overall effectiveness of the company.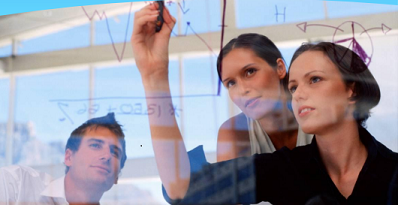 The truth is that it's hard to find cost savings and profitable revenue growth because they are covered up by day-to-day pressures, fire fighting and the need to get things done NOW! The urgency just to stay on top of things in your business obsurces the ability to see, let alone make the changes that increase effectiveness.
What if you had a proven methodology to identify money and time wasters as well as oppurtunities to increase revenues?
Not only is it possible, it's relatively easy to do and faster than you think. It's possible if you know where to look.
This seminar on Rapid Business Improvements is lead by Jeff Pallister, the president of Pallister Management. Jeff is a certified management consultant and specializes in working with manufacturing firms and technology companies.
Recently, Jeff published an excellent book called, Chain Reaction. Using a style similar the The Wealthy Barber, Jeff narrates the steps that a fictional company, JadaTrack Corp., uses to come out of a downward tailspin and eventually regain profitability. 
Every participant in this seminar will receive a FREE copy of Chain Reaction.
In this seminar, Jeff will demonstrate exactly how he discovers cost savings that will propel your company to increased profits. He will walk you through his powerful step-by-step process.
In this session Jeff will show you how to:
Tap into the power of your employees' insights
Identify more than 90 ideas in 90 minutes
Zero in on the ideas most likely to produce the greatest return
Elimintate the waste of time, money and energy
Make every work process more effcient and effective
Get your employees eager to find ways to cut costs
Who should attend?
Business owners, COOs, directors, CFOs, CIOs, administrators, managers, and directors. If you want your company to be more profitable, then you need to attend this workshop.
Register above using your credit card or Paypal (account not required) or call Nicholette to register by phone at 403-410-3803.
Have questions about Quickinars: Rapid Business Improvements in 90 Minutes?
Contact Quickinars
When & Where

Anduro Marketing
Boardroom, Suite 200
638 - 11th Ave SW
Calgary, Alberta T2R 0E2
Canada

Wednesday, May 25, 2011 from 9:00 AM to 10:30 AM (MDT)
Add to my calendar
Organizer
Quickinars
Quickinars offers short info-packed seminars on social media marketing topics. Quickinars are designed to build your social media skills quickly and easily.
Brought to you by Internet marketing veterans Anduro Marketing and communicatto.
Quickinars: Rapid Business Improvements in 90 Minutes