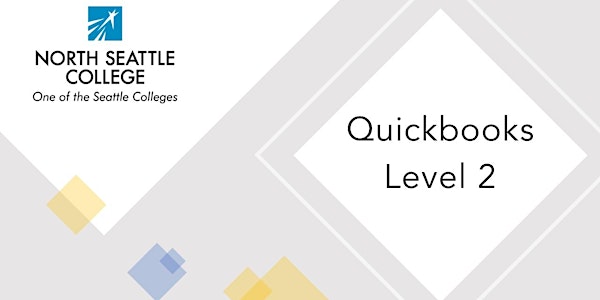 QuickBooks - Level 2 - Online
Offered through N Seattle College
About this event
Further your knowledge of QuickBooks Desktop and improve your skills with this robust accounting software. Leave knowing how to customize forms, track inventory, create job estimates, use credit cards, and create reports or graphs. Explore the payroll feature in QuickBooks. Prerequisite: QuickBooks Desktop. See www.learnatnorth.org for recommended textbook information. The textbook is recommended, not required.
Instructor: Betsy Berger
This class is two sessions held on Thursday Oct. 29th and Thursday Nov. 5th.