Description
This session will cover the fundamentals of QuickBooks: how to set it up, write checks, invoice customers, receive payments and pay bills. We'll also review reports that you can easily produce to let you know how your business is doing. This workshop is designed for people who have just begun or have not yet started using QuickBooks.
Presenter Bio:
Janet Roderick, CPA has been a Certified Business Advisor with the Maine Small Business Development Center (Maine SBDC) hosted by CEI and located at KVCOG since 2006. She was previously a Business Counselor with the Women's Business Center at CEI from 1995-2006. Before joining CEI, Janet worked for a CPA firm in Augusta for 9 years. She has also worked in retail, wholesale, and distribution businesses, as well as restaurants and non-profits. She owned and managed a diet & exercise studio, and has had several small home-based businesses.
Event Sponsor: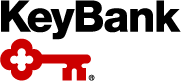 Media Sponsor:

Small Business Waterville is presented by the Mid-Maine Chamber of Commerce, TOCmedia, Waterville Main Street, Waterville Creates!, and Waterville Public Library.