Quick Consulting
When and where
Location
Rackspace HQ 620 Folsom St San Francisco, CA 94107
Refund Policy
Contact the organizer to request a refund.
Description
Quick Consulting

Inspired by the popularity of our experimental office-hours sessions at the 2013 Lean Startup Conference, Lean Startup Productions is holding our first stand-alone Quick Consulting event. We're gathering more than 25 accomplished experts to bring you targeted consultations for your business in a series of 15-minute, one-on-one conversations.

We're limiting the event to just 45 attendees, and we expect it to sell out fast, so register today!
Key Details
Who: This event is designed for entrepreneurs and businesspeople seeking to deepen your own knowledge through conversations and get informed feedback on your business ideas. Our experts, listed below, have deep expertise in a range of topics.
After you register, we'll send you a form to select the experts you're most interested in meeting, and we'll work hard to pair you with them. The earlier you sign up, the better your chances of connecting with your top choices.
What: You have a minimum of four 15-minute consultations with our designated experts and three fifteen-minute peer-mentoring conversations with other attendees. Plus snacks.
Why: We're excited to experiment with the format as a way of helping you make very high-quality connections without awkward self-introductions.
What else? We're really pleased to have Rackspace as a partner for this event.
Here's what attendees said about these sessions at The Lean Startup Conference:
"The willingness of people to talk to me who have been thinking deeply about these ideas was amazing. Getting their time was invaluable."
"The format overcame the problem of approaching smart strangers and made it easier to connect."
"One of the mentor conversations I had was so valuable, it alone was worth the price of admission to the whole conference."
We're committed to creating a lively learning atmosphere, and we ask participants to agree to abide by our code of conduct. This isn't a speed-dating event.
Experts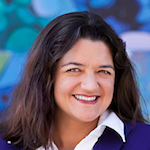 Cindy Alvarez
Yammer
Director of User Experience
@cindyalvarez
Cindy Alvarez runs User Experience and Product Design for Yammer (a Microsoft company). She has been helping companies build better products through intensely understanding their customers for over 13 years. Her background spans psychology, interaction design, product management, customer research, and lean startup tactics. She's writing a book called Lean Customer Development for O'Reilly, and blogs at http://www.cindyalvarez.com
Wants to discuss: customer development, blending research and analytics, hiring designers and researchers, managing early-career folks, balancing motherhood and startup life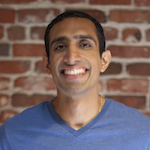 Nikhil Arora
Back to the Roots
Co-Founder
@nikhilarora
Nikhil Arora co-founded Back to the Roots in 2009 as a senior at UC Berkeley and gave up a potential career in consulting to become an urban mushroom farmer. Nikhil oversees the marketing, product development, and operations half of the business, and with his co-founder, Alejandro Velez, has led the company to triple digit annual growth over four years.
Since co-founding BTTR, Nikhil has been named one of BusinessWeek's Top 25 Entrepreneurs under 25, Top 25 Social Entrepreneurs in America, UCLA's Opportunity Green Top 25 Green Company Leaders, 2010 Social Venture Network Social Innovation winners, and 2010 Hitachi Young Entrepreneur Winners. Nikhil is currently on the Board of Directors of the Sage Mentorship Project and Social Venture Network.
Nikhil graduated summa cum laude from the UC Berkeley Haas School of Business during which he spent 6 months in Africa creating a profitable recycling program for the University of Ghana.
Wants to discuss: Retail packaging; retail sales/marketing; crowdfunding; generating PR/media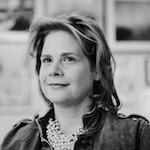 Jen Bekman
20x200 | You Should Buy Art, Inc.
Founder + CEO
Jen Bekman is an entrepreneur, curator and writer. After building a successful internet career at companies including New York Online, Electric Minds, Disney/GO Networks, Netscape, and Meetup, Jen opened her eponymous gallery in downtown New York in 2003. She created the photo competition Hey, Hot Shot! in 2005. Her most well known venture is the pioneering website 20x200, an ecommerce business that offers limited-edition fine art prints at affordable prices; Jen is the site's curator and its CEO. A builder and denizen of online communities since before the advent of the World Wide Web, Jen is currently most active on Twitter (@jenbee) and Tumblr (at jenbee.tumblr.com).
Wants to discuss: Bootstrapping, fundraising, consumer ecommerce product development, leveraging offline events, content/editorial as mktg, email/newsletter marketing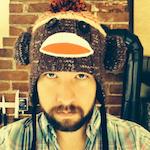 Buster Benson
Twitter
Product Manager - Analytics
@buster
Amateur behavior change fanatic/skeptic.
I previously co-founded The Robot Co-op (43things.com), Habit Labs (healthmonth.com), 750 Words (750words.com) and various smaller projects.
Wants to discuss: Behavior change tools/strategies, data-influenced product management, the purpose of analytics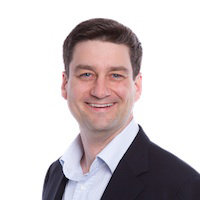 David Binetti
dbinetti llc
Principal
@dbinetti
Six-time entrepreneur, speaker, and consultant. Focuses on helping larger organizations implement Lean Startup principles with a particular emphasis on measuring progress and accountability.
Wants to discuss: Implementing Lean Startup in larger organizations, Innovation Accounting Frameworks, Measuring progress and accountability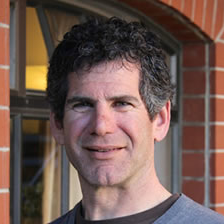 Mark Cook
Quri
VP Product and Data
@mcookk
Mark is the VP of Product and Data at Quri, a retail analytics start up that uses crowd sourced data to drive vast improvements in retail execution for half of the top Consumer Packaged Goods brands. Mark is an early learn start up advocate using lean methods at Kodak Gallery and Quri to drive innovation at the enterprise level and to grow a start up. He has held VP marketing and VP Product positions as well as having been a HW design engineer for 10 years.
Wants to discuss: Prioritization and sequencing- determining the most important thing to work on, customer discovery, hypothesis development and testing, managing small teams, introducing lean start up methods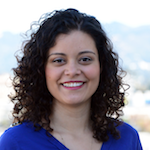 Ana Diaz-Hernandez
Kapor Capital
Investment Analyst
@anadiazhernandz

Ana Díaz-Hernández is a Venture Capital Analyst at Kapor Capital in Oakland, CA. Kapor Capital invests at the seed stage in social impact tech startups that are for-profit and gap-closing. We primarily invest in edtech, financial tech, health IT, among others. Ana also manages the Kapor Center Impact Fellowship, which aims to place more students from underrepresented backgrounds in summer internships at tech companies.
She holds a BA in Anthropology from Stanford University and participated in several research projects relating to urban planning, public health, civic engagement with the Smithsonian Institute, The World Bank, and the Georgia Department of Natural Resources.
She entered the world of technology through user experience research. She helped organizations better tailor their experience to the needs of the Latino community. She worked at Spool, a video content delivery startup, where she led Product Marketing initiatives. She then later joined Dropbox in Sales and Internationalization work for the Latin American market.
Wants to discuss: Inclusive hiring practices, building inclusive company culture, adding social impact to your business, attracting diverse talent to your team, building partnerships with community organizations (nonprofits, etc) that can accentuate the impact and reach (user acq) of your work

Robert Fan
Sharethrough
Co-founder & CTO
@robfan
Rob Fan is the co-founder and CTO of Sharethrough. An early adopter of Lean Startup principles, having learned them directly from Eric Ries (as an advisor) & Steve Blank (as an investor), Rob has been using these principles to grow Sharethrough into an 80+ organization providing native advertising solutions for clients like Coke and Intel and publishers like Forbes and People. He has shared his Lean Startup experiences by speaking at various conferences focusing on his learnings and realizations through its application over the years and also advises and mentors other entrepreneurs. Prior to Sharethrough, Rob worked for Booz Allen Hamilton providing technical analysis for various three letter agencies and earned degrees from both Stanford and Johns Hopkins.
Wants to discuss: startup marketing, customer development, software development process, innovating within existing organizations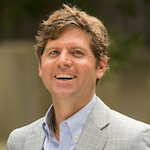 Ross Fubini
Canaan Partner
Venture Partner
@Fubini
Ross Fubini, isn't interested in "good" product. He's after almost-too-good-to-be-true, customers-equal-brand-evangelists, knock-your-sock-collection-off stuff. Whether in enterprise, consumer, or healthcare IT, Ross is the bridge between an insane idea and an amazing product. A Venture Partner in the Menlo Park office, Ross joined Canaan Partners in 2012, and looks for investment opportunities with companies that have the capacity and desire to build a loyal and enthusiastic fan base. Ross is also an active board member for the Level Playing Field Institute, a nonprofit committed to supporting underrepresented individuals in achieving success in science, technology, engineering and math. Also, he's easy to spot in a crowd. Just look for plaid.
Before joining Canaan, Ross was a partner at seed-stage technology investment firm Kapor Capital, where he led investments across consumer, enterprise, and health technology. He remains an adviser to Kapor Capital, as well as advising Palantir Technology, Facebook Causes, and other early stage technology companies.
Previously, Ross was a successful entrepreneur who co-founded and grew CubeTree, a Gartner Visionary enterprise social collaboration company which is used by the Fortune 100 including SAP, Intuit, and Houghton Mifflin Harcourt. CubeTree was acquired by SuccessFactors (NASDAQ:SFSF) in 2010, and Ross continued on as a vice president. Ross has also held technical leadership roles at Symantec BEA/Plumtree, TellMe Networks, and Netscape. He holds a B.S. in engineering and art from Carnegie Mellon University.
Wants to discuss: Creating mobile app for business users and professional consumers, low friction sales, creating beautiful products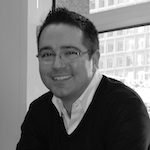 Andre Gharakhanian
Silicon Legal Strategy
Partner
Andre Gharakhanian is the Founding Partner of Silicon Legal Strategy, the premier boutique venture law firm providing targeted, bottom-line-oriented advice to technology startups, innovative entrepreneurs, and seasoned investors. Andre has represented emerging companies at varying stages of development—from fledgling endeavors to venture-backed companies with hundreds of employees. He currently serves as primary outside counsel for high flyers like Lyft, TaskRabbit, StyleSeat, Ticketfly and Boundary. Andre and his team are helping clients close deals with global leaders like Amazon, Paramount Pictures, American Express and Forbes. On the investor side, Andre represents about two dozen prominent VCs, "Super Angels" and individual angel investors. In 2012, Andre was named one of the top 20 lawyers in California under the age of 40 by the Daily Journal. Andre is also consistently named among the top venture lawyers in Silicon Valley via social media outlets like Quora and VentureHacks. Prior to starting Silicon Legal, Andre worked for Orrick's Emerging Companies Group in Silicon Valley, Mayer Brown LLP in Chicago, and the Securities and Exchange Commission in Washington, D.C. Andre received his law degree from Georgetown University Law Center and his undergraduate degree in Economics from the University of Michigan.
Wants to discuss: Startup legal issues; structuring and closing angel and venture capital financing; hiring (and firing) early employees; mergers and acquisitions; and closing deals with large enterprise customers.

Marc Hedlund
Stripe
VP Engineering
@marcprecipice
Marc Hedlund is VP Engineering at Stripe. He was most recently the SVP of Product Development and Engineer at Etsy, leading a team responsible for development of Etsy's peer-to-peer marketplace for handmade and vintage goods. Previously, he worked as Chief Product Officer at Daylife. In 2005, Marc co-founded Wesabe, a personal finance web site, and served as its Chief Product Officer, later becoming its CEO. Before Wesabe, he was an Entrepreneur-in-Residence at O'Reilly Media, where he came up with the idea for Wesabe, and helped develop O'Reilly AlphaTech Ventures (OATV), O'Reilly's VC fund. Marc has also worked as VP Engineering at Sana Security, and co-founded Popular Power, serving as its CEO. Prior to this, Mr. Hedlund served as General Manager and Founder of Lucas Online, the Internet division/subsidiary of Lucasfilm, before and during the launch of Star Wars: Episode I – The Phantom Menace. Early in his career, Marc worked as Director of Engineering of Organic Online and Chief Technology Officer of Webstorm, where he wrote one of the first Internet shopping cart applications in 1994. Marc currently serves as a Director of Code:2040 and GirlDevelopIt. He is a graduate of Reed College, and lives in the Bay Area with his wife Gabrielle, and their children Juniper and Carver.
Wants to discuss: Remote management, engineering management, diversity in the tech industry, entrepreneurship, venture capital and fundraising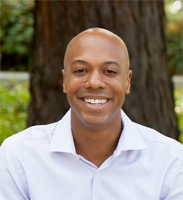 Charles Hudson
SoftTech VC, Partner
@chudson
Charles Hudson is a Partner with SoftTech VC. He is focusing on mobile and gaming investments, and supporting portfolio companies on business/corporate development. He was also the Co-Founder and CEO of Bionic Panda Games, a mobile games startup. Prior to joining SoftTech VC and co-founding Bionic Panda Games, Charles worked in New Business Development at Google and spent several years working at In-Q-Tel, the strategic venture capital group for the Central Intelligence Agency.
Topics: mobile, business development, corporate development, gaming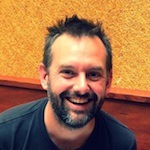 Jez Humble
ThoughtWorks
Principal
@jezhumble
Jez Humble is a principal at ThoughtWorks, a lecturer at UC Berkeley, and co-author of the Jolt Award winning Continuous Delivery, published in Martin Fowler's Signature Series (Addison Wesley, 2010), and the forthcoming Lean Enterprise, in Eric Ries' Lean series. He has worked as a software developer, product manager, consultant and trainer across a wide variety of domains and technologies. His focus is on helping organisations deliver valuable, high-quality software frequently and reliably through implementing effective engineering practices.
Wants to discuss: Lean and agile engineering practices; growing and scaling your startup; product management.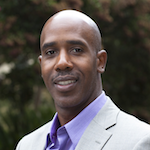 Arthur Johnson
Andreessen Horowitz
Partner
@98arthurj
Arthur Johnson is a Partner at Andreessen Horowitz, a leading venture capital firm with $2.7 billion under management. Prior to this role, Mr. Johnson was the Chief Operating Officer at Cisco WebEx. His responsibilities included strategy, operations, portfolio management, change management initiatives and leading the Big Data Analytics team.
Before joining Cisco WebEx, Mr. Johnson was the Vice President of Business Development and Operations at RocketLawyer, a leading online legal services company. Prior to this role, Mr. Johnson was the Vice President of Corporate & Business Development at Intuit. His responsibilities included acquisitions, equity investments, strategic partnerships/alliances and integration. His team was responsible for several strategic acquisitions for Intuit including PayCycle and Mint.com.
Prior to Intuit, Mr. Johnson held several executive roles in Hewlett-Packard's Software Business Unit including Senior Director of Strategy & Corporate Development, Global Pricing & Licensing Leader and Head of Strategy & Planning.
Prior to HP, Mr. Johnson worked in the investment banking industry as a Vice President at Goldman Sachs and Associate at Citigroup focusing on software companies. Prior to attending business school, Mr. Johnson spent three years working for the United States Treasury Department as a financial analyst.
Mr. Johnson holds a B.S. degree in finance from California State University, Los Angeles and an M.B.A. degree from the Stanford Graduate School of Business.
Wants to discuss: Strategic Partnerships (especially with big companies), M&A, Strategy Development, Finance topics, Enterprise SaaS trends, Big Data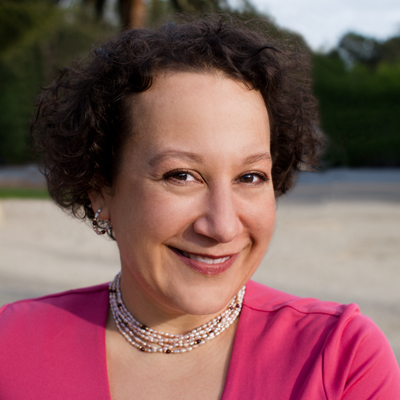 Laura Klein
Users Know, Principal
@lauraklein
Laura Klein is a user experience and research expert in Silicon Valley, where she teaches companies how to get to know their users and build products people will love. She blogs about UX, metrics, customer development, and startups at Users Know. Her book, UX for Lean Startups, was published by O'Reilly and is aimed at helping entrepreneurs learn enough research and design to let them validate their ideas.
Wants to discuss: Lean user experience design; user research; customer development; validating ideas early; unicorns.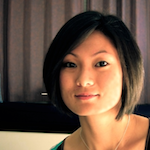 Alicia Liu
Lift
Sr Software Engineer
@aliciatweet
Alicia is a web and mobile engineer, currently at Lift. She has been working in early-stage startups in a variety of roles for nearly seven years, including cofounder of two companies. Alicia speaks and writes about web development, and topics related to diversity in tech.
Wants to discuss: Rapid prototyping, HTML5 mobile apps, team diversity and hiring inclusively, team culture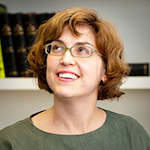 Erin McKean
Reverb Technologies Inc.
Founder
@emckean
Erin McKean is the founder of Reverb Technologies, which makes the Reverb discovery reader for iPad & Wordnik.com. She was the editor in chief of the New Oxford American Dictionary, 2e, and is the author of Weird and Wonderful Words, More Weird and Wonderful Words, Totally Weird and Wonderful Words, and That's Amore (also about words). Her first novel, The Secret Lives of Dresses, was published by GrandCentral/5Spot in February 2011. Her newest book is The Hundred Dresses, a nonfiction field guide to dress archetypes, published by Bloomsbury in summer 2013. She is learning Node.js, rants about dresses on her blog (A Dress A Day), and she's actually really bad at Scrabble (but surprisingly good at roller-skating).
Wants to discuss: Being a nontraditional startup founder, APIs, customer service, product development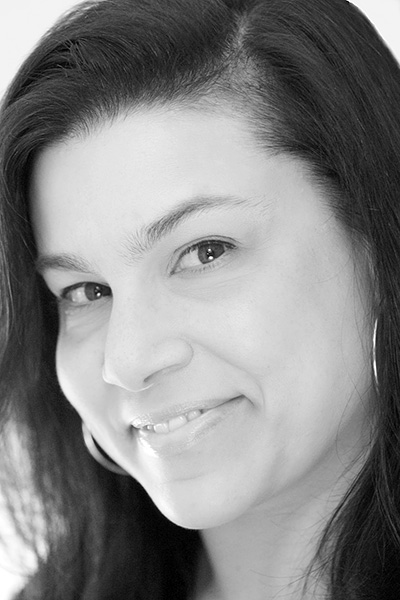 Sarah Milstein
Lean Startup Productions
CEO
@SarahM
Sarah Milstein is CEO and co-founder, with Eric Ries, of Lean Startup Productions, a media company that teaches people how to build and scale startups. She is also co-author, with Tim O'Reilly, of The Twitter Book, and she writes regularly about race, gender and merit-based decision making. Her career has spanned the tech and media sectors, including hosting influential conferences like Web 2.0 Expo and Tools of Change for Publishing (TOC). During the first wave of the commercial Internet, she was a regular freelance contributor to The New York Times, among other outlets. Before that, she founded Just Food's CSA in NYC program and helped children's musician Laurie Berkner launch her record label.
She blogs at Dogs and Shoes, contributes to other sites, and splits her time between New York and San Francisco. She holds an MBA from UC Berkeley's Haas School of Business and a BA from Rutgers University. Bonus fact: She was the 21st user of Twitter.
Wants to discuss: Hiring stellar women and people of color, or finding them as speakers for an event; MVPs, particularly for early-stage and/or media companies; how to build relationships with and pitch journalists.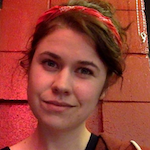 Caitria O'Neill
Pocketknife - design/prototyping/engineering
Designer & Mountaineer
@CaitriaONeill
Caitria O'Neill is a UI and UX expert and web designer. She is currently a Fellow and adjunct faculty at Stanford's Hasso Plattner Institute of Design (the d.school). Before joining Pocketknife she founded Recovers, a community disaster recovery software company. Caitria is a graduate of Harvard University and her work has been featured on TED.com and Fast Company. In her spare time, Caitria grows vegetables and plays the viola.
Wants to discuss: Human centered design, user experience, incorporating design and UX into your team's work flow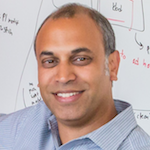 Satya Patel
Homebrew
Partner
@satyap
Satya Patel is founding Partner of Homebrew, a seed stage fund providing capital and operational expertise to entrepreneurs building the Bottom Up Economy. Previously, Satya was VP Product at Twitter, building and leading the Product Management and User Services teams. Before Twitter, he was a Partner at Battery Ventures, where he co-led the seed and early stage investing practices. Satya joined Google in 2003 and was responsible for AdSense product management and partnerships. Before heading to Silicon Valley for Google, he worked for DoubleClick, at two New York-based venture capital firms and as a strategy consultant. Satya is proud to serve on the board of KIPP Bay Area Schools. He earned a BS in Finance and a BS in Psychology from The University of Pennsylvania.
Wants to discuss: Product management, financing strategy, company culture, hiring and firing, distribution strategy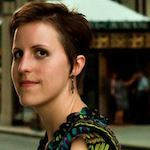 Cass Phillipps
FailCon
Executive Producer
@Webwallflower
Cass Phillipps has been working in the startup event space for over 6 years, and has worked with organizations including SF Beta, Girls In Tech, the SF MusicTech Summit, Inside Mobile, and more! In 2009, she founded FailCon while struggling at her own startup, as a community where founders could feel safe to discuss their challenges and failure. FailCon has since become a global conference, with events produced in over 20 cities around the world. Recently, she's also taken a hand at game design, and joined mobile game company Pocket Gems as a designer in 2012.
Wants to discuss: Product management, experience design, user research, community engagement, and developing the right MVP.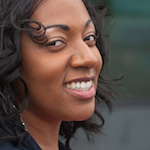 Cathryn Posey
Tech By Superwomen
Founder
@catpoetry
Cathryn Posey is the founder of Tech By Superwomen, a movement to elevate and celebrate women in tech, and an award-winning digital marketer. Cathryn is a recognized authority on issues impacting women in tech and has spoken multiple times at SXSW. She was also a part of team Open Judge, recently featured on NPR for their data visualization project that took first place during Code For America's first annual data hackathon. She keynoted at DataGotham in 2013, spoke at the Lean Startup Conference and presented on using social to build brands at EBEDominicana in the Dominican Republic. Cathryn is the senior communications and social media and manager for Electric Cloud.
Wants to discuss: How to build community for your company; Social media strategies for B2B and B2C companies; How to advocate for yourself in your career; Best practices for your blended (professional and personal brand) on social media; How to create win-win partnerships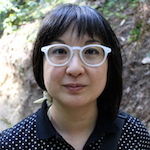 Kei Hoshino Quigley
LaunchSquad
Account Manager
@misskei
Kei Hoshino Quigley is an Account Manager at LaunchSquad. She has developed effective PR programs for consumer and B2B tech clients at stages ranging from pre-launch to post-IPO. She works closely with company executives to develop the story and long-term outreach strategy needed to establish newcomers and to move tech darlings into the consumer mainstream. Her 10 years of experience in communications spans healthcare, marketing and advertising technology, food, finance and foreign direct investment.
Wants to discuss: PR for consumer and B2B tech companies, Whether to hire an agency or make an internal hire for PR, Whether to invest in PR or marketing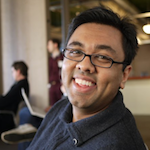 Hiten Shah
KISSmetrics
Co-Founder
@hnshah
Hiten Shah is the co-founder of KISSmetrics. He's been creating and growing both self-funded and venture backed SaaS analytics businesses since 2005. Hiten helped coin the term growth hacker which has started to define the evolving role of marketing. He is a sought after mentor and advisor to entrepreneurs and their companies.
Wants to discuss: Lean Startup Principles, Analytics for B2B businesses, Customer Development, Product Development, Scaling a Company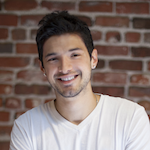 Alejandro Velez
Back to the Roots
Co-Founder
@velezalejandro
Alejandro Velez co-founded Back to the Roots in 2009 as a senior at UC Berkeley, giving up a potential career in investment banking to become an urban mushroom farmer. Alejandro oversees the sales and finance half of the business, and with his co-founder, Nikhil Arora, has led the company to triple digit annual growth.
Alejandro also founded the Sage Mentorship Project, a 1000+ member non-profit that is the largest student-run organization at UC Berkeley. He has been named one of BusinessWeek's Top 25 Entrepreneurs under 25, BusinessWeek's Top 25 Social Entrepreneurs in America, 2010 Social Venture Network Social Innovation winners, 2010 20 Influential Hispanics Under 40, and 2010 Hitachi Young Entrepreneur Winners.
Alex graduated summa cum laude from UC Berkeley's Haas School of Business with a degree in business administration and a minor in education. He is originally from Medellin, Colombia and is also a proud Hodgkin's Lymphoma cancer survivor.
Topics:
Retail packaging; retail sales/marketing; crowdfunding; generating PR/media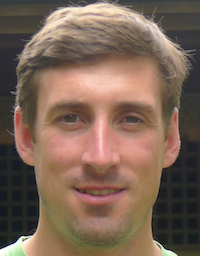 Taylor Wakefield
Rackspace
Director, Mailgun
@ktwakes
Taylor currently runs the Mailgun business, a transactional email service for developers, at Rackspace. He was one of the co-founders of Mailgun which was acquired by Rackspace in 2012. Prior to Mailgun he experienced the heartbreak of a failed startup. Prior to that he was a Managing Director at Bear Stearns in their credit derivatives group.
Wants to discuss: Go to market strategies, Developer focused product and marketing, Customer Development, Business Development, Customer Support, Pricing

Cornelius Willis
Rackspace
VP Developer Programs and Evangelism
@corneliuswillis
Cornelius looks after Rackspace's developer and startup programs. He's been a developer marketing geek for Microsoft, BEA and has founded, funded or worked in the fields for over a dozen startups primarily in the developer platform and services space.
Wants to discuss: Capital formation strategies, revenue, go-to-market and distribution strategies, and technical architecture and dependencies
Thanks to our Sponsor:

Tickets are non-refundable.