Description
What does diversity in tech really look like, and how can the industry address its problems and deliver on the promise of building a better world? A panel of designers from diverse walks of life talk about inclusion and how their professional life intersects with the rest of their identities.


Panelists:
Ana Arriola (@arriola) Ana Arriola celebrates the renegade spirit of California, designing products and experiences that are – Human. Simple. Authentic. A craftswoman, Mother of 3 who on a daily basis encourages balance in craft, learning, rooted in a growth mindset. Ana runs a bespoke skunk works product design consultancy – Minimalisms. Working with craftspeople around the world Ana has designed iconic objects and experiences such as the world's first heirloom electronic – Runcible, by Monohm. Designed to be quiet. Fundamentally calming. Humanistic. Formerly, Ana was the first queer transgender Global Vice President, who led UX & Design at Samsung across Visual Display and Digital Appliances.
Michael Collett (@workingmichael) Michael Collett is a designer, a 4th generation San Franciscan and has very particular opinions about tacos, logos and Latin American Socialism. He's less shouty in person than he is on Twitter.
John Hanawalt (@thelastwalt) John Hanawalt is a designer at Mule Design who has been lucky enough to design for organizations serving the LGBTQ+ and HIV-affected communities, communities of color, and other great causes (with a brief stint in tech he doesn't talk much about). He spends his free time yelling at his fellow designers and white gays on Twitter.
Michelle Pujals (@michelle_pujals) I grew up in semi-rural, evangelical Virginia to Hispanic parents and I later came out as a Lesbian. I've always described myself as a mutt, from everywhere and nowhere at once, able to move between multiple groups and identities that has allowed me to explore the cultural roots my heritage gives me, and the cultural aspects of the places I've lived and people I've met with the products and interfaces I currently build as a product designer at Facebook.
Aniyia Williams (@operaqueenie) Aniyia started Tinsel in 2014, in response to the lack of tech products developed with women in mind. After coming up with the idea of an audio accessory that doubles as a beautiful piece of jewelry, she left her role in marketing at the tech company Voxer to pursue it fully. Aniyia Williams has background in the arts and tech, as well as a decade of training as singer of classical music and opera. She has held roles in marketing, community management, business development and non-profit fundraising. Alongside building Tinsel, Aniyia serves as Organizer for Black & Brown Founders, board member of audio engineering non-profit Women's Audio Mission, and former Entrepreneur in Residence with Code2040.


Moderator:
Beth Dean (@bethdean) Beth is an illustrator and designer in San Francisco. She currently works at Facebook and speaks around the world on emotional intelligence in design. When she's not drawing or at a computer she can be found trail running or mountaineering.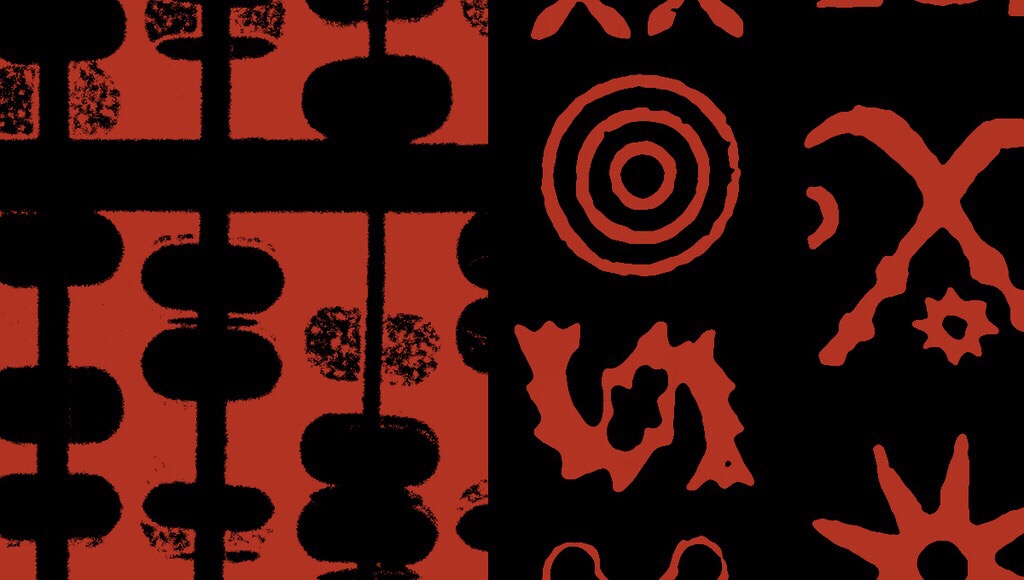 HOSTED BY:
Mule Design Studio is a leading interactive design studio based in San Francisco. Since 2001, we have been providing strategic consulting, design, and technology services to organizations and businesses we admire in all corners-from Alaska to Madagascar.
Our reputation is built on our view of design as a goal-driven, evidence-based collaborative process. Our greatest point of pride is our track record of work that launches and delivers results. We offer extensive experience working with a wide array of educational and mission-driven institutions, as well as large-scale media companies. Helping people tell their stories is what we do.
Intercom is the first to bring messaging products for sales, marketing & customer service to one platform, helping businesses avoid the stiff, spammy status quo and have real conversations that build real connections. Designed to feel like the messaging apps you use every day, Intercom lets you talk to consumers almost anywhere: inside your app, on your website, across social media and via email. Today more than 17,000 businesses use Intercom to connect with a billion people worldwide. Intercom has raised $116M in venture funding, and has 300 employees across its San Francisco headquarters, Dublin R&D office, and recently opened Chicago office.
CONTACT INFO:
rena@muledesign.com
---
Event Type : Panel
Event Focus : Design Education, Experience Design, Graphic Design, Product Design, Service Design
REFUND POLICY : We do not offer refunds. If event is sold out, we might be able to give your spot to someone on the waitlist.