Description
"Beyond your product or service offering, the customer experience is what drives brand loyalty and repeat business."

Customer Experience (CX) is now every organisation's most powerful strategy. Amidst increased competition, expectations and scrutiny from your customers, how are you mapping your organisation's CX strategy to stay relevant, engaging and front-of-mind?
We are now in the age of the THE CUSTOMER and YOUR customers are calling the shots!
Their experience matters and should be the basis of shaping your every organisational decision - from new product to service design, marketing interactions, branding and loyalty programs, process digitisation to organisational transformation.
However, having a synchornised CX strategy and mapping is no easy feat.

A 3-hour session with highly valuable and relevant insights, QUEST Senior Managers' Forum 2018: Mapping Customer Journey For Service Improvement will enable you to elevate customer experience, grow your customer base, and achieve strong ROI in your customer service initiatives.
You will:
Learn proven techniques to map your customer's journey;

Develop your own customer journey map using COPC exclusive and proven tools;

Acquire both the knowledge and skills for how to plan and manage a mapping project; and

Understand how to utilize your mapping project to improve the customer experience.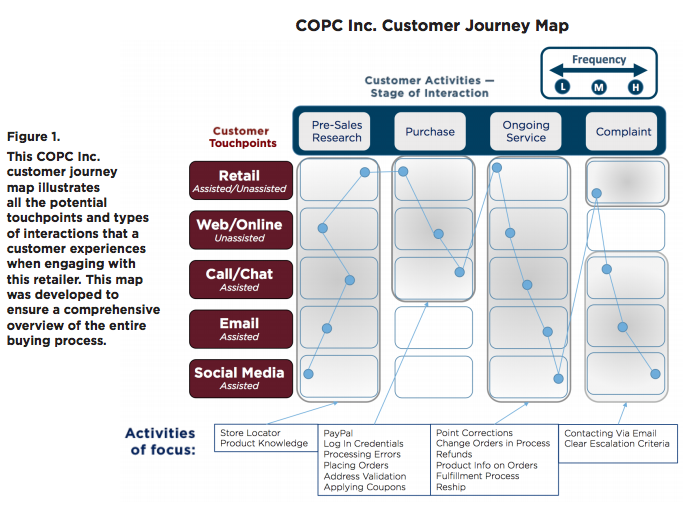 ---
DISTINGUISHED SPEAKERS
ANDY CRANSHAW, Director, South East Asian Operations, COPC Inc. Asia Pacific Region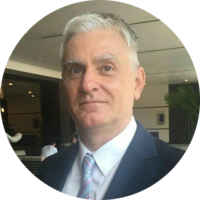 Andy Cranshaw is a customer experience performance improvement specialist with over 25 years' experience in the Customer Service Industry, 20 of which have been spent in South East Asia.
Prior to joining COPC Inc. Andy was Senior Principal Business Consultant with Genesys, a US based provider of customer experience software solutions. Andy has also held senior executive roles at eLoyalty Australia, VADS Berhad, Datacom S.E Asia and Scicom Sdn. Bhd.
He was a founding member of the CCAM (Contact Center Association of Malaysia) and has been awarded a career achievement award for his service to the Malaysian contact centre industry.
Andy is an experienced and well-respected trainer in customer experience and customer relationship management. In the twenty years since he came to Malaysia he has delivered literally hundreds of public and in-house programs for Customer Experience Professionals throughout the Asia Pacific region, including Hong Kong, Singapore, Malaysia, Australia, China, the Philippines and Taiwan as well as the UK and the US. He has also lectured for the Institute of Direct Marketing (UK) and the Securities Institute in Australia.
K.C. SEE, Founder & CEO, Quest Group of Companies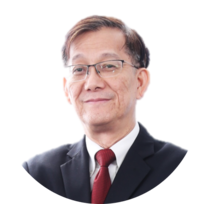 K.C. See is the Founder and CEO of the QUEST Group of Companies. Trained as a Chartered Accountant and Chartered Secretary, he also holds a Marketing qualification from Australia.
He started the Quest Group in 1984, which is now has grown into a leading result-based talent and development consulting company in Asia.
Aside from its core business as a consulting organization, the Group has since went into 11 different businesses with operations in 6 countries including its own offices in Kuala Lumpur, Shanghai, Hong Kong, Indonesia, Saudi Arabia and Singapore.
As a consultant K.C. has been helping many organisations including some of the largest across Asia, to improve performance, productivity and profits through training, coaching, and consulting. He was appointed as the Executive Coach for various organizations including Wacker China and Daimler Asia, having done coaching for senior managers in Nokia (China), Intel Penang and others.
K.C. is sought after as a speaker for numerous conventions and conferences both locally and internationally, having trained and mentored over 93,000 people over the last 30 years.
---
Claim Your Seat Now!

EARLY BIRD ENTRANCE FEE: RM120/PAX
OFFICIAL FEE: RM220 PER SEAT/PAX
REGISTER 2 PAX, GET 3RD PAX FREE

Early Bird Ends on 27 July 2018

---
About QUEST Senior Managers' Forum
The QUEST Senior Managers' Forum is an initiative by the Founder of QUEST Group, K.C. See, out of a simple vision; to create a platform that empowers Human Resource professionals to develop talents in the workplace.
People that have attended the QUEST Senior Managers' Forum are professionals who help their organisation and others achieve their full potential by improving their knowledge, skills, and abilities in the workplace.
They are the talent development managers, trainers, instructional designers, performance consultants, frontline managers, workplace learning professionals, and more, coming from organisations of all sizes and industry sectors.
---
Contact Us
Please reach out to us if you have any questions about this event.
Address: Wisma QUEST, No. 36-4, Jalan Metro Pudu, Fraser Business Park, Off Jalan Yew, 55100 Kuala Lumpur
Phone: +603-8933 6219
Email: customercare@qscasia.com