About this Event
Quest for Quality (Q4Q) is an annual conference organized by Comtrade Digital Services and was Launched in 2016. The conference is designed to be forward thinking with careful attention to Digital transformation as it concerns AI, Quality Assurance, testing & the use of same in software development & AI tested processes.
Over the years since its inception, we have successfully reviewed daring topics on AI, Digital transformation, IoT, Testing, QA in Testing, Business Analytics, Machine Learning, Algorithms, Data points and Data science while consistently reporting increased attendance from key persons in the industry like thought leaders, testing & QA professionals from across Europe, North/South America and the DACH region. This year, based on pre-registration data as at date, we are expecting delegates from 5 continents!
Our Speakers and contributors are versatile industry leaders; after the 2018 conference, they gathered to create solutions to issues around AI, this was posted by some media firms in Ireland like Tech Central & Silicon republic.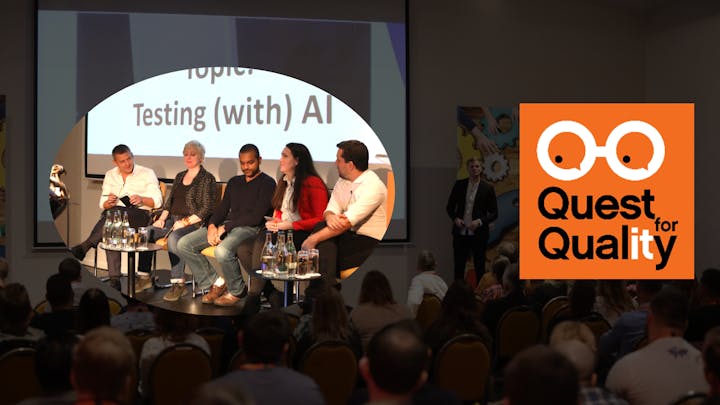 This year's conference will bring together 200+ professionals & decision makers from across the Digital, AI, QA, software & software testing industry.Attending the conference scores a handful of goals including the opportunity to collaborate with industry professionals from diverse countries, broaden perspective, networking, profile boost and meet-ups with Comtrade's business partners.
It is an all-day event hence, there will be refreshments, breaks and lunch will be served on both days of the event.
We also took delegates who would rather drive to the conference into consideration and made arrangements for free parking spaces at the conference venue.

We look forward to meeting you & your team and can't wait to make history with you this November in Dublin!
Warm Regards,
2019 Q4Q Team