Welcome back to the Muse Quentin Talley and the Soul Providers with Nige Hood & The Folk Rap Band!
About this event
Quentin Talley, acclaimed for multiple talents, is an accomplished poet, actor, director, and producer. He is the inaugural recipient of the 2012 LeadershipU Fellowship for emerging theater professionals, administered by Theater Communications Group and funded by The Andrew Mellon Foundation.
Quentin along with a group of talented musicians make up the band, Quentin Talley & The Soul Providers.
***********************
NiGE HOOD & The Folk Rap Band is a hip-hop fusion group inspired by the music of rapper and frontman, NiGE HOOD, a performer-songwriter originally from Charlotte, NC. His self-developed style Folk Rap is an alternative mix of Hip Hop, Blues Rock and Soul Funk. NiGE HOOD brings a three-piece Folk Rap Band for his live shows, culminating in a style that blends more mainstream hip-hop traditions with folk rock and pop sounds. The charismatic frontman belts out smooth melodies "with a flare of funk and eloquent, tightly-spouted verses" (Triad City Beat). NiGE HOOD's recent release "WEIRD + AWESOME EP" is available on all streaming platforms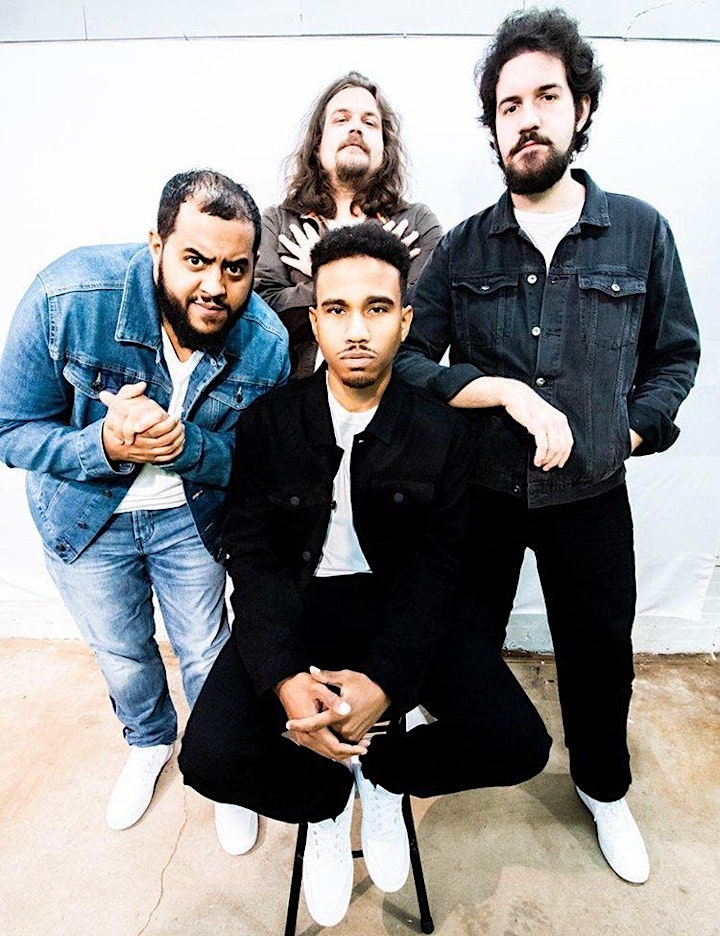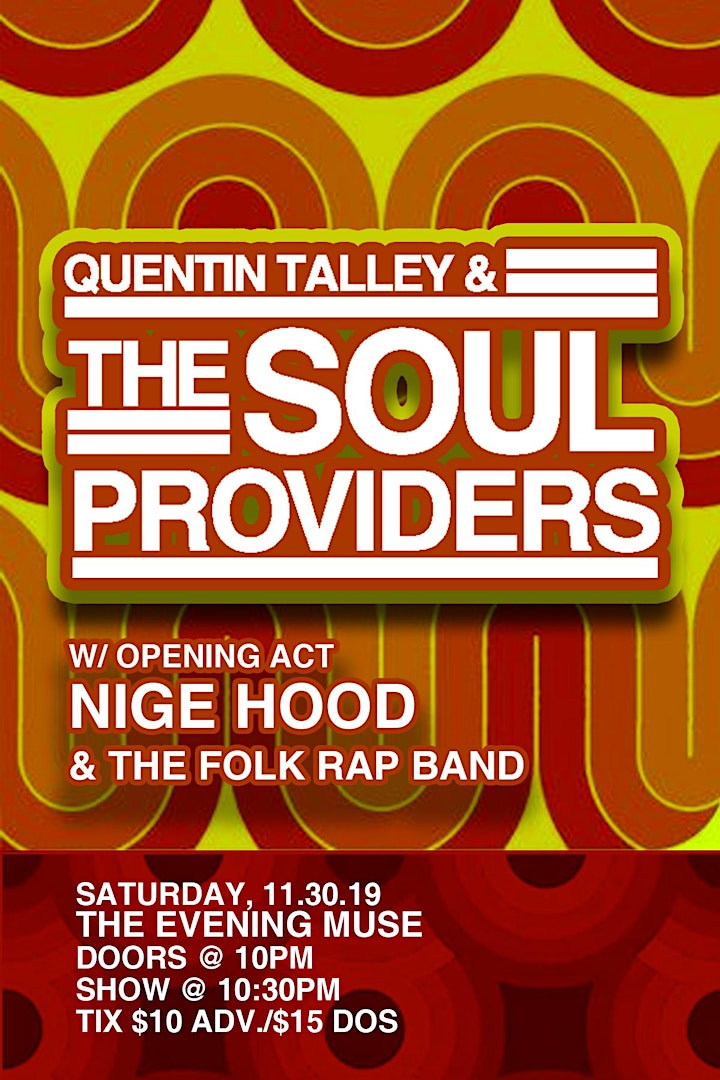 Organizer of Quentin Talley and The Soul Providers with Nige Hood & The Folk Rap Band
**IMPORTANT UPDATED COVID POLICY
AS OF AUGUST 20TH, EVERYONE ENTERING THE EVENING MUSE MUST SHOW THEIR PROOF OF VACCINE CARD (OR PHOTO OF VACCINE PASSPORT), OR HAVE PROOF OF A NEGATIVE COVID TEST AS OF THE LAST 72 HOURS. EVERYONE WILL STILL NEED TO WEAR A MASK, REGARDLESS OF WHETHER YOU HAVE BEEN VACCINATED OR NOT.
Everyone must have their State Issued ID scanned at the door. We are a private club selling liquor, which means you must become a member in order to purchase alcoholic beverages. New and renewing members pay $1 for an annual membership. If you do not have a legal ID, and you are over 21, we will not be able to serve you adult beverages. There is also a surcharge at the door of $2 if you are under 21.