Queer & Well presents Queer Tango!
Queer & Well is a free monthly SF LGBT Center program offering where LGBTQ+ folks can explore different forms of care rooted in connection.
When and where
Location
SF LGBT Center 1800 Market St San Francisco, CA 94102
Refund Policy
Contact the organizer to request a refund.
About this event
Queer & Well is excited to present our first dance offering - Queer Tango with Miranda Lindelow. Argentine Tango has its roots in the late 1800s. The dances of the African Argentines in Buenos Aires merged with the dances of the European immigrants, as well as the dances from the countryside of Argentina. Tango developed from social gatherings as a popular dance among the working class, and is today danced worldwide. It is known for its intimate embrace and deep connection between the two dancers.
Miranda will be holding space with us for 3 classes - 2/2, 3/9 and 4/13 from 5.30p to 7p. Save the dates!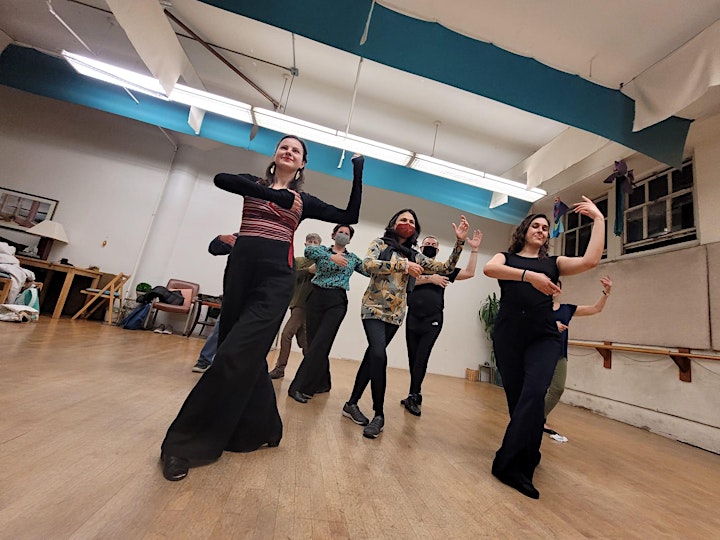 Miranda discovered Argentine tango in the early 2000s in Sweden through a group initially created by immigrants from Argentina and Uruguay. This is where she started to dance and train to teach tango. At this point, Queer Tango had not yet been introduced in Sweden and though the tango community was loving and welcoming, it felt much like a heterosexual family gathering. As a young queer activist Miranda started to look for a way to bring her two worlds together. When Queer Tango was brought from Buenos Aires to Sweden, she assisted the organizer and eventually started to teach her own queer tango workshops.
In 2008 Miranda moved to Paris and when she couldn't find any Queer Tango in the Parisian tango scene she decided to start it. Until the end of 2016 she organized events, taught classes and built community in Paris. During these years she also frequently travelled to Berlin and taught and performed at the yearly International Queer Tango festival in Berlin.
Since 2017 Miranda lives in San Francisco, where she teaches weekly group classes and private classes. In 2021 Miranda and a few friends started the bimonthly social queer tango event at Café Buenos Aires in Berkeley: Barra Queerida. Miranda continues to focus her work with tango on creating spaces for the LGBTQ community in the Bay Area, teaching in queer spaces as well as bringing the spirit of queer tango to straight venues. For Miranda, Queer Tango is functioning as a platform to build community and make tango accessible. It is a place to connect with others, learn to dance and grow your tango to be able to dance anywhere as your queer, fabulous self