Location
SF LGBT Center
1800 Market St
San Francisco, CA 94102
Queer & Well is a free monthly SF LGBT Center program offering where LGBTQ+ folks can explore different forms of care rooted in connection.
About this event
Queer & Well is a new FREE monthly Center Community Program offering that provides a communal space for LGBTQ+ folks to explore different forms of care rooted in connection to community. Whether it's caring for ourselves, each other, or communities we are a part of—connection nourishes our bodies, minds, and spirits. Every month, Queer & Well will host various events where folks can participate in and learn about various forms of care such as yoga, art therapy, and more. Join us for events filled with vibrant conversation, restorative practices, and community connection.
Join us on the last day of Pride month for a mindful art practice inspired by what Pride means to you, led by Bridget Bertrand and Willi Farrales.
We will provide all art materials, all we ask is that you bring an item which encapsulates 'Pride' for you – if this isn't possible, please contact nickw@sfcenter.org before the event who will be happy to facilitate inspiration with you, or come as you are, ready to be inspired! Those who attend will receive a Q&W goody bag, our stickers and buttons are becoming world renowned.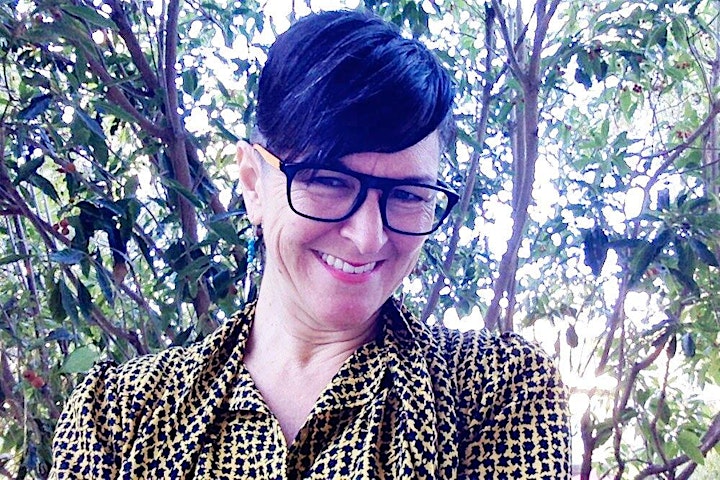 Bridget (she/her) is a queer mom, with training in expressive arts practice, mindfulness, and embodied social justice. She grew up in the U.S. South, attended undergrad there, and got a degree in Theater Arts with a minor in Education. After graduation, she moved to New York City, where she taught theater in four of the five boroughs and did a little acting along the way.
After years of parent meetings that seemed a lot like therapy, she turned to a career in psychology while also raising a child. She is thrilled to offer expressive arts and mindfulness sessions WORLDWIDE. She is honored to walk along with clients and hopes to inspire folks to find their own unique path toward healing.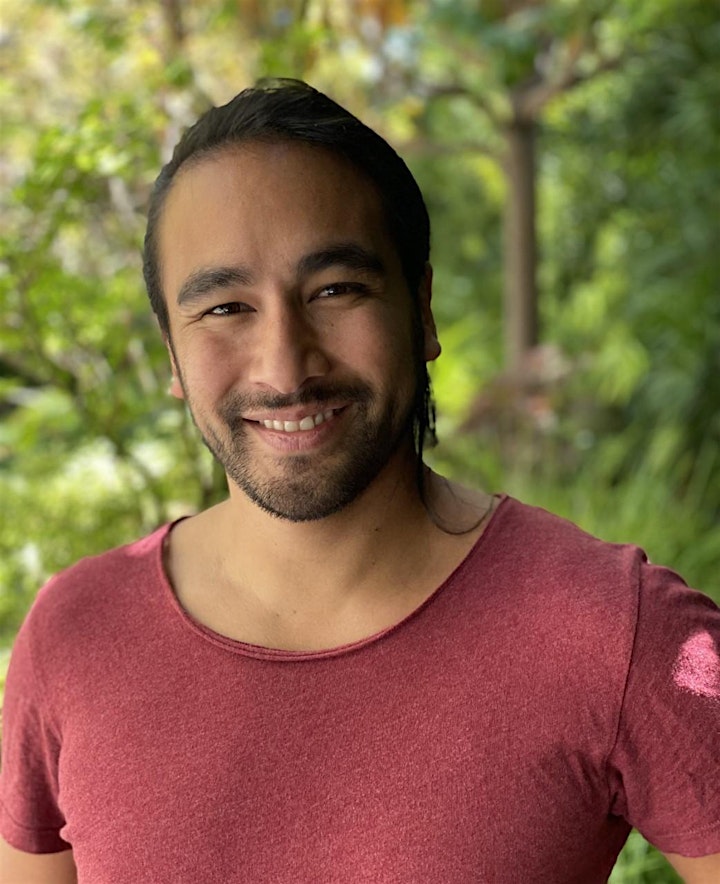 willi farrales [ t\ he /y ] - i am a brown-skinned, mixed-race, queer, cis-male(ish) being, and i feel at home with narratives of the bisexual community. i was raised into white adjacency and was heavily oriented toward assimilation into whiteness until my mid-twenties, when my project of decolonization and returning to myself began in earnest. i bear the lineages of peoples who survived colonization in what is now known as the philippines and el salvador. i bear the lineage of my stepfather, who comes from a family of german and italian descent with a strong generational tradition of united states military service.
i live on ramaytush ohlone land, colonized as sf, ca, and pay land tax to the ramaytush ohlone.
i hold a master's degree in somatic counseling psychology and am currently working toward licensure as a psychotherapist. i'm currently employed at ucsf in the center of aids prevention studies, where i actively bring my skills, voice, and insight around intersectional cultures and systems of oppression as they present in study participant cases as well as in the practices and cultural and structural norms of research and the academic institution. i am currently a training facilitator for mndfl's mindfulness intensive training, which includes exploration of social justice in its approach. i am on the steering committee for a monthly call devoted to programming and engagement around race and racism for the mankind project out of northern california. i've facilitated instructor trainings and development workshops for les mills fitness instructors nationally since 2010, where i have also given a talk on embodiment and somatically-oriented fitness coaching. i've also been on les mills panels for mental health; authenticity and vulnerability; and lgbtq+ experience. among many others, i am inspired by the works of pema chodron, rev angel kyodo williams, john welwood, kim tallbear, audre lorde and wilhelm reich.
may our exchanges together serve collective liberation- that we feel radically freed, that our every human corner may know rest and joy.