Multiple Dates
Queer & Trans 101: A Training for Allies
Community training on LGBTQIA+ issues
About this event
Queer and Trans 101: A Training for Allies
In this interactive training, participants will:
• Explore the concepts of gender, sex, and sexual orientation
• Learn about systems of oppression impacting LGBTQIA+ people
• Gain practical strategies to create more inclusive spaces
In this two-hour, introductory presentation, participants will gain a working knowledge of terminology and concepts related to the LGBTQIA+ community as well as basic allyship skills for creating more inclusive and affirming environments.
The presentation begins with an exploration of contemporary issues impacting LGBTQIA+ people at the local, state, and national levels, inviting participants to share their knowledge and reflect on their own experiences in the workplace and beyond. This overview establishes a real-life context and clear reference points for the following discussions of terminology and concepts. Presenters go over the meaning of each letter in LGBTQIA+, providing insight into nuances of meaning and consideration for how language has shifted over time. This leads into a discussion of the distinction between sex and gender and between gender identity and sexual orientation.
In addition to introducing terms similar to homophobia, presenters offer alternative concepts of heterosexism, monosexism, and cissexism as tools for analyzing how systems privilege dominant groups over others. Presenters cover a broad range of practical and active allyship skills, offering guidance about inclusive name and pronoun use as well as tips for fostering LGBTQIA+ inclusive workplaces. The training concludes with case study discussions, tailored for specific groups, that allow participants to apply the concepts covered in the presentation.
Throughout the training, presenters emphasize the importance of cultivating cultural humility. Queer and Trans 101: A Training for Allies is intended for audiences of all knowledge levels.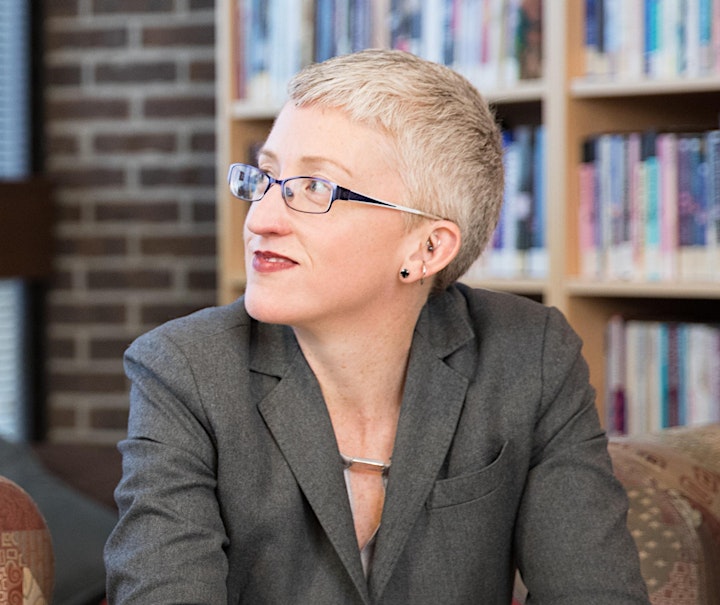 Presenter Marla Wick (she/her) has worked in various aspects of higher education since 1998. She taught college-level courses for 10 years at three universities before transitioning into student support and advocacy work. In her subsequent roles, she has developed and implemented programs, services, and educational opportunities to create greater equity and inclusion on campuses. While working as an academic counselor in San Francisco, she developed a guide to LGBTQ community resources to help students access health care and other critical services. She also volunteered for a community literacy program and worked with incarcerated students through the Prison University Project at San Quentin. Most recently, she volunteered in support of Fair & Equal Michigan's ballot initiative to expand civil rights protections to the LGBTQIA+ community.
Marla draws on her pedagogical training, teaching experience, and training in restorative practices and mediation to create educational spaces and experiences that empower participants to shift cultures and systems toward equity, inclusion, and justice.
Marla earned a BA from Montana State University, an MA from Ohio University, and a PhD from the State University of New York at Buffalo.
Organizer of Queer & Trans 101: A Training for Allies
The City of Holland's Human Relations Department oversees the Human Relations and International Relations Commissions, and City Youth Services. 
The Holland Human Relations Commission exists to promote diversity, equity, and inclusion in housing, education, employment and public service.  HRC advocates for all citizens, with special care to under-served communities.  We do this through research, advocacy, education, mediation, and empowerment. We envision a place where all residents are honored and empowered to become productive members of the community, unhindered by bias, misunderstanding, and conflict. Learn more at humanrelations.cityofholland.com.
The International Relations Commission builds and maintains meaningful relationships between the people of Holland and the wider world through cultural, educational and professional contact. Learn more at internationalrelations.cityofholland.com.