Description
Update! Hi, I'm Kyle Hoffman, a friend of Adam's, a Cuddle Party facilitator in training, and therapeutic professional cuddler (www.cuddlist.com/kyle ). I will be facilitating the 3 Cuddle Parties on March 23rd since Adam needs to be out of town that day. I look forward to meeting you and being back again at some NYC Cuddle Parties! :)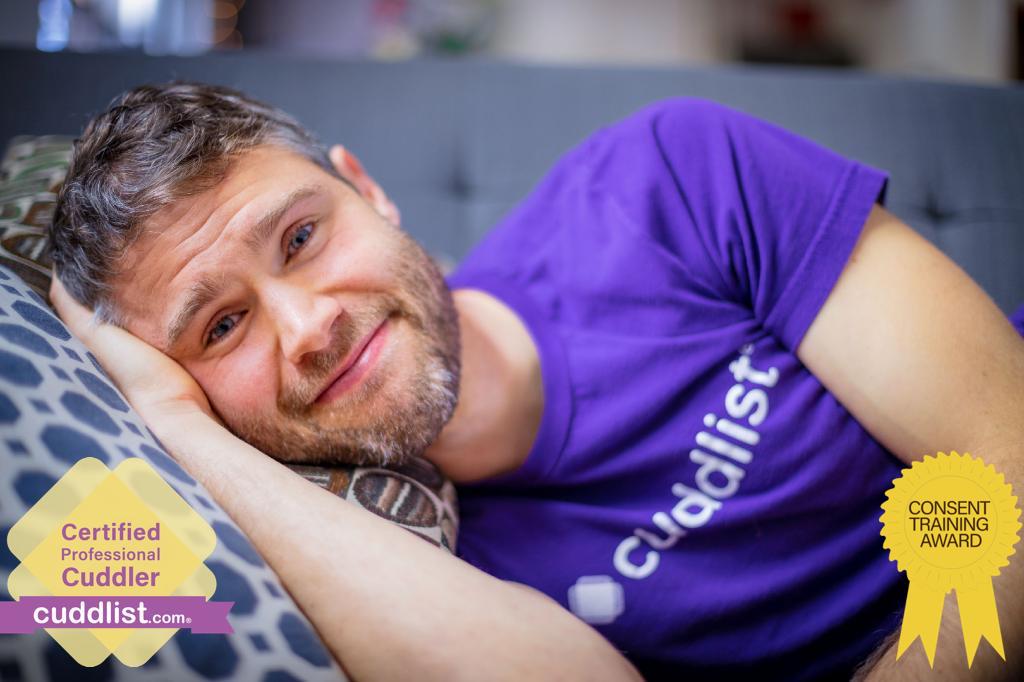 Hello Cuddle Folk,
A QUEER Cuddle Party (anyone is welcome!): Sat, March 23rd 2019 from 4pm till 7:00 pm
There is lots of information about Cuddle Parties on the official Cuddle Party website (www.cuddleparty.com), so if you are curious, be sure to check out the FAQ section and some of the articles too. Cuddle Party has been around since February 2004. If you are coming to the Cuddle Party, PLEASE arrive between on-time to check-in and change into your Cuddle Clothes so we can start the Welcome Circle by 4:30 PM.
Sorry - but after the Welcome Circle begins, no late arrivals can enter
As a reminder, these are the Cuddle Party rules.
1) Pajamas (or cuddle-clothes) stay on the whole time.
2) You don't have to cuddle anyone at a Cuddle Party, ever.
3) You must ask permission and receive a verbal YES before you touch anyone. (Be as specific in your request as you can.)
4) If you're a yes, say YES. If you're a no, say NO.
5) If you're a maybe, say NO.
6) You are encouraged to change your mind anytime you want.
7) Respect your relationship agreements and communicate with your partner.
8) Get your Cuddle Lifeguard On Duty or Cuddle Caddy if you have a question or concern or need assistance with anything during the Cuddle Party.
9) Tears and laughter are both welcome.
10) Respect people's privacy when sharing about Cuddle Parties and do not gossip.
11) Arrive on time.
12) Be hygienically savvy.
WHAT TO WEAR: If you don't have PJs, tee shirts and sweat pants or yoga clothes should be OK.
WHAT TO BRING: Just bring your smiling self.
Your Cuddle Host (that's me) will provide light snacks and beverages.
Looking forward to Cuddling with you soon,
Adam: www.cuddlist.com & https://hearme.app