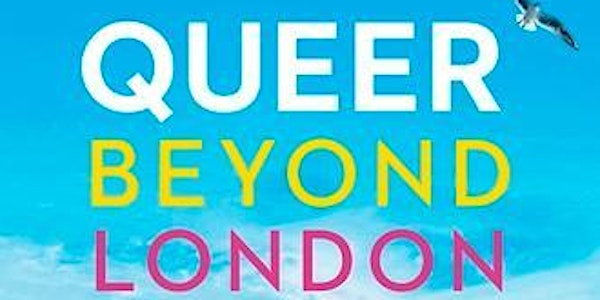 Queer Beyond London - Hybrid Celebration and Discussion (ONLINE TICKETS)
Join us ONLINE to celebrate and discuss the publication of Queer Beyond London by Alison Oram and Matt Cook.
About this event
ONLINE TICKETS!
Oral History Society LGBTQ SIG Queer Beyond London celebration event.
To celebrate the publication of Queer beyond London the OHS LGBTQ special interest group are hosting a gathering of queer oral historians working on projects with a focus beyond the capital.
Come and be a part of it! This is a hybrid event, at Birkbeck and online.
Speakers include:
Alison Oram, co-author of Queer beyond London, a project looking at the queer histories of Manchester, Leeds, Plymouth and Brighton from the sixties onwards.
Victoria Golding, on lesbian migration to Todmorden and Hebden Bridge in the 1980s and 1990s, and the evolution of lesbian community.
George Severs, on AIDS activism outside the capital in Liverpool, Birmingham and Manchester.
Thursday 7th July 6.30-8pm, online. Zoom details will be emailed to you, but if you have not received them please write to George Severs at g.severs@bbk.ac.uk
The event has been timed to coincide with the OHS 'Home' Conference – if you are attending the conference, do come along!
This is a free event and everyone is welcome. If you are part of a queer oral history project from around the UK, particularly trans and QTIPOC oral histories, and would like to introduce your work, we would love to hear from you! Email v.golding@qmul.ac.uk or g.severs@bbk.ac.uk
More about the speakers:
Alison Oram is a principal investigator of the Queer Beyond London project and co-author of Queer Beyond London. She is Professor Emerita at Leeds Beckett University where she was based before joining the University of London's Institute of Historical Research as a Senior Research Fellow. She wrote Her Husband was a Woman! and co-edited the landmark Lesbian History Sourcebook.
Victoria Golding is a Postdoctoral Researcher at Queen Mary University. Her research explores queer space and queer community in late twentieth century Britain, and her most recent work on queer discomposure is in the edited collection New Directions in Queer Oral History. She is Vice Chair of the OHS LGBTQ special interest group.
George Severs is a Postdoctoral Research Fellow at Birkbeck, University of London. His PhD examined the history of HIV/AIDS activism in England using oral history and archival research. He is Public History Editor of Oral History and Secretary of the OHS LGBTQ special interest group.