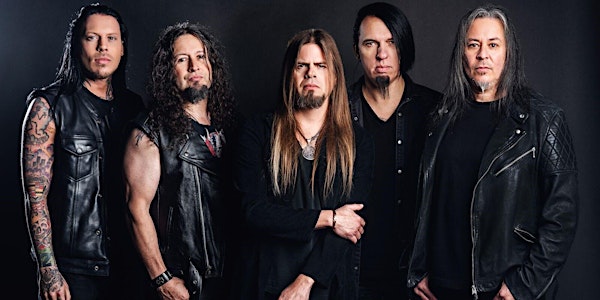 Queensryche
2021 Rockin' The Downs Concert Series
Event Information
Location
Batavia Downs - Trackside (Outdoors)
8315 Park Road
Batavia, NY 14020
Queensryche performing live on our stage at Batavia Downs Gaming & Hotel!
About this event
Queensrÿche first burst onto the music scene in 1982 with the release of their self-titled 4 song EP "Queensrÿche". They very quickly gained international recognition and performed to sold out audiences around the world. With the follow up first full length album "The Warning" in 1984, and the ground breaking 1986 release of "Rage For Order", Queensrÿche continued to prove their worldwide dominance as one of the most respected and creative bands of the 80's. In 1988 the band turned out yet another monumental album "Operation: Mindcrime", which would go on to become one of the TOP 10 best selling concepts records of all time, and set the stage for continued sold out performances around the world. With the release of the critically acclaimed and commercially successful "Empire" in 1991, the band earned multiple Grammy Award nominations and won the MTV "viewers choice" award for the #1 chart topping hit "Silent Lucidity". During the next ten years, the band continued to release albums and tour the world to sold out audiences. Queensrÿche has sold over 30 million albums worldwide and have continued to break new ground and push their creative process.
Openers:
5:15pm - Big Blue Wail
6:30pm- Wanted By The FBI
A few things to note:
Batavia Downs will not require a negative COVID-19 test, nor vaccination to enter the concert. All pairs of seats in the VIP and premium sections will have chairs provided and be arranged as per CDC regulations. Those who purchase tickets in the lawn section are welcome to bring their own lawn chairs or rent one for $5. Limited rental chairs are available.
Ticket holders are encouraged to visit https://www.bataviadownsgaming.com/events/concerts/ or their social media pages to stay up to date on any information in regards to our Summer Concert Series. We can't wait to see you!
Date and time
Location
Batavia Downs - Trackside (Outdoors)
8315 Park Road
Batavia, NY 14020