Queens Underground Film Festival - In-Person TICKETS - Limited! 10/15-10/17
Sales Have Ended
Ticket sales have ended
We'll See You Very Soon!
Sales Have Ended
Ticket sales have ended
We'll See You Very Soon!
Join Us For Movie Night In Jamaica, NY
About this event
Join Queens Underground and NY International Arts Festival for an October Live, Online & Interactive Film Festival with a Few Front Row Seats Available to Attend In-Person.
Purchase Your In Person Tickets Here!
With Your Host, HBO, Russel Simmons, Apollo Fame, Funniest Comedian Ever, Kareem Green, You'll be LIVE with him, the Judges and Performers - not to mention the Red Carpet for a Fun and Fabulous 3-Days of non-stop entertainment and Awards Night.
Watch along with the Judges, Host and a few Filmmakers from October 15th - 17th
We are a unique Film Festival Producer providing a vast array of categories and Film Festival Activities. Featuring Categories for Best Movie, Performance Video Story (Singers, Dancers, Rappers, Poets, Authors, Visual Artists, Storytellers & Musicians), Small Business Commercials, and NEW CATEGORIES for October 2020.
PLEASE NOTE: When you purchase your tickets, please indicate or send an email to: QueensUnderground718@gmail.com to let us know if you are attending for:
Block A: 4:30pm - 7pm
Block B: 7:15pm - 10pm
A separate ticket for each session is required to attend both sessions per day, or you may purchase a 3-Day pass per session.
Partnering with the NY International Arts Festival for a 2-Days Poetry Slam before the Festival and the last day of the Poetry Slam on October 16th during the Festival.
Finally, there's a Platform for non-traditional Submissions!International and Diverse Submissions are accepted from all over the world.
PLEASE NOTE: Eventbrite Sales End On October 12th and you will receive your Login Info. We are not responsible for Equipment or Internet difficulties.
After October 12th, for Online Virtual and Interactive Tickets: QueensUnderground718.com/Tickets
Food & Beverage Vendors, Live Performances, Red Carpet Interviews!
OCTOBER CATEGORIES:
Best Short By A Woman Filmmaker
Best Poetry Video
Best Music Video
Best Small Business Commercial
Best Web Series Episode
Best Trailer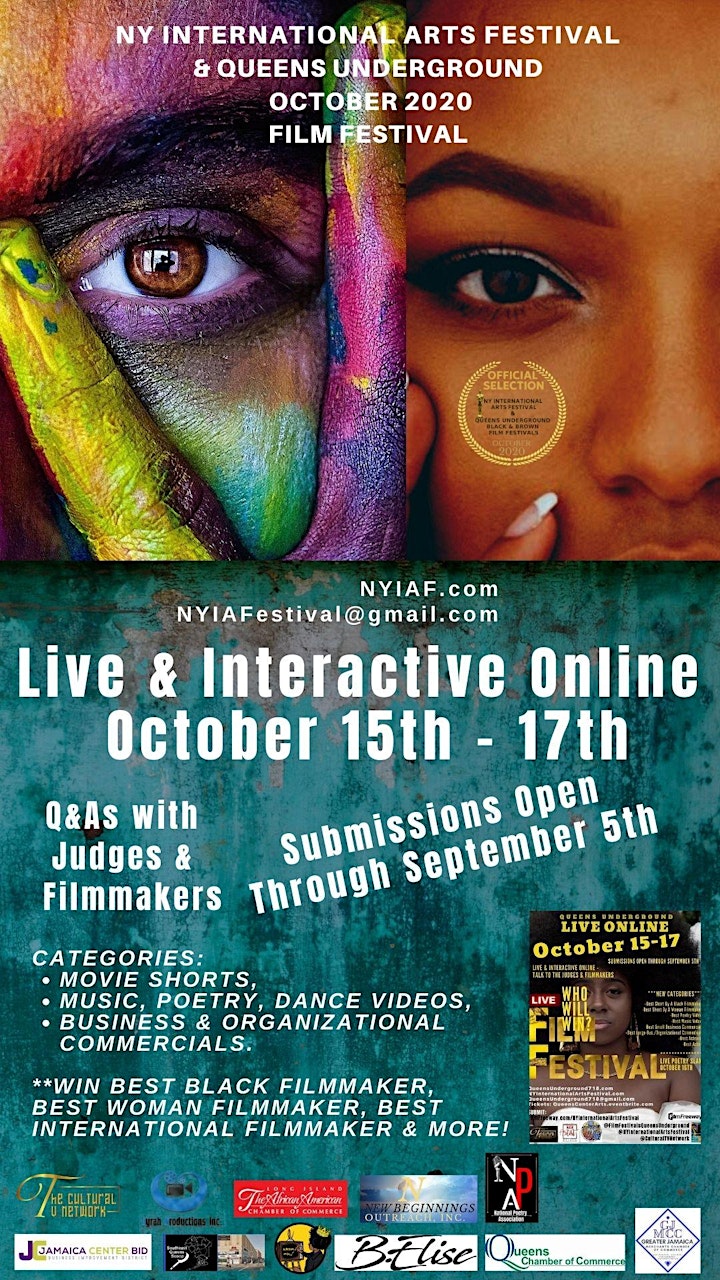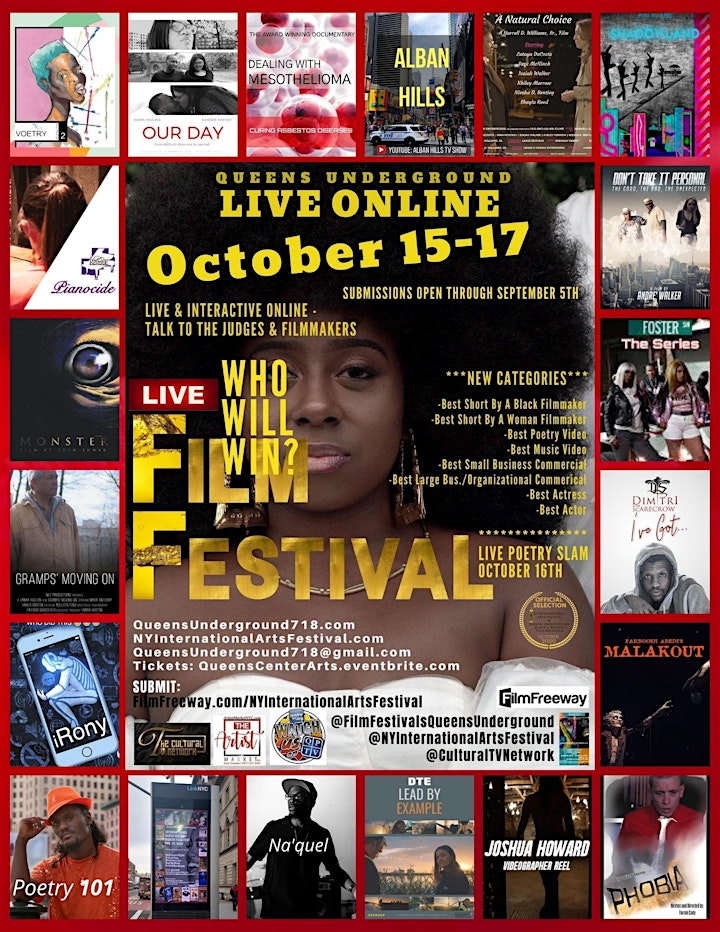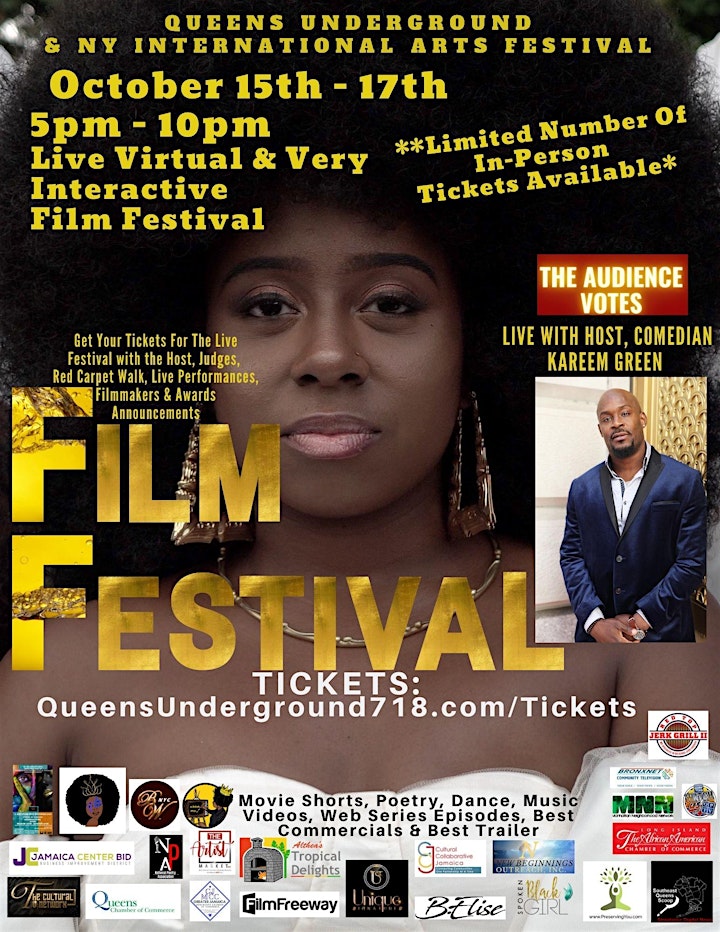 Organizer of Queens Underground Film Festival - In-Person TICKETS - Limited! 10/15-10/17